You probably have a couple of bungee cords in the garage or in your trunk to tie things down, but did you know they're great as organizational tools, too? It's true! We've found 16 bungee cord tricks that are pure genius. They are useful for so much more than random camping trips!
Do you have a bungee hack to share with us? Post it on our Facebook page!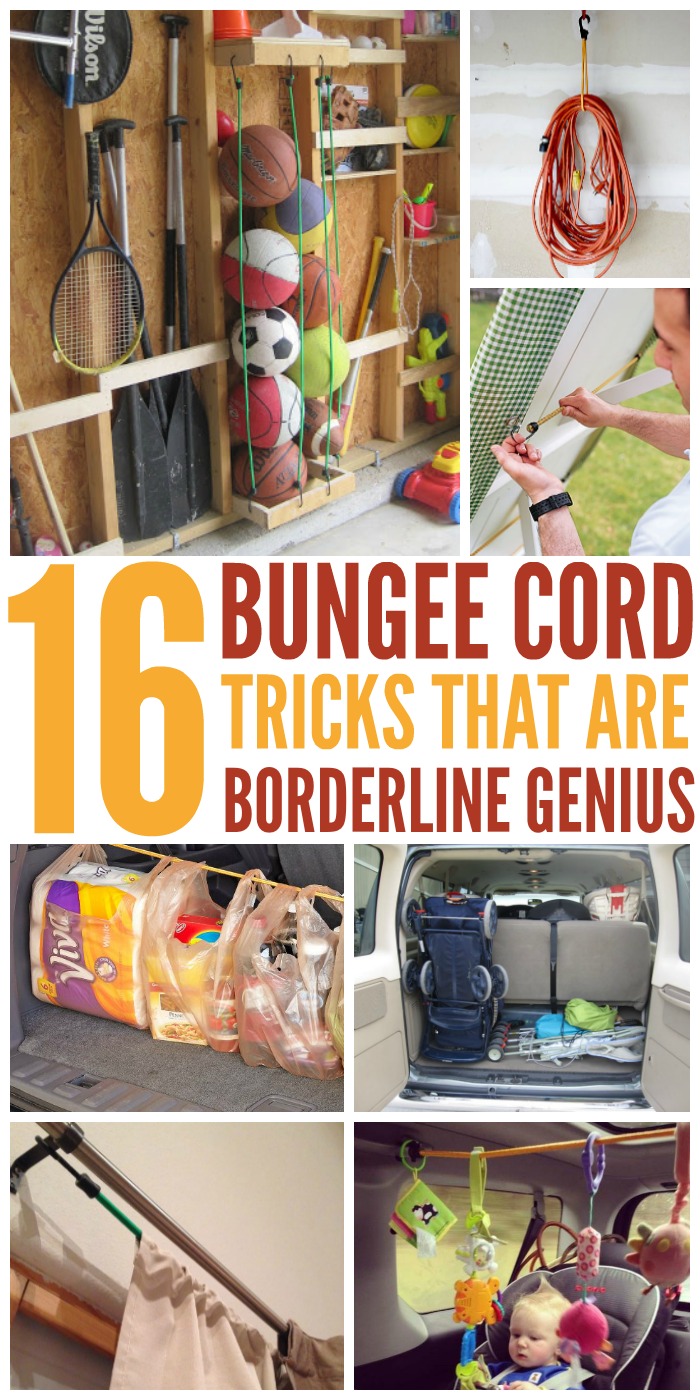 Bungee Cord Tricks You Need to Start Using Immediately
Connect two studs at the top and bottom with a "U" shape, and use bungee cords in between the studs for genius ball storage in the garage. Get more garage organization ideas here.
Next, use a bungee cord to hang ugly thermal drapes behind your pretty curtains. What a great (and cheap!) fix.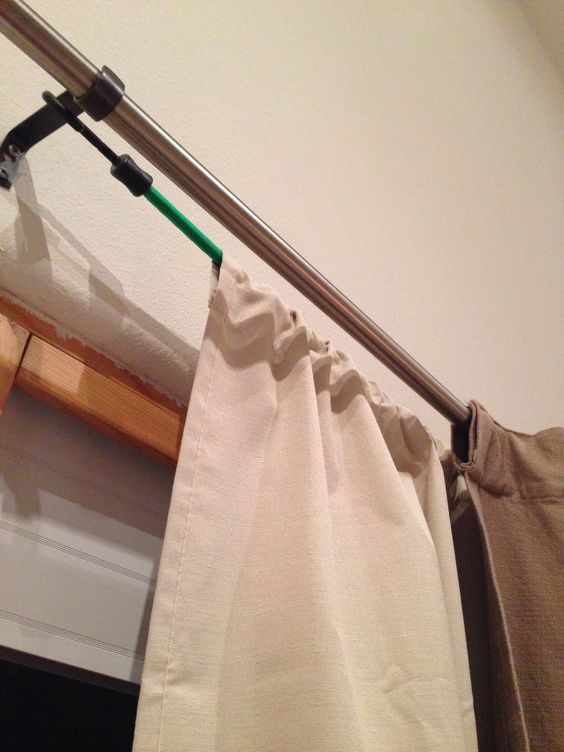 Finally, a way to  hold your stroller upright to make room for groceries, gear and anything else you need to toss in your trunk. And moms, we have more stroller tips, too!
Maybe you're an RVer, use command hooks and a bungee cord to keep your trash can in place.
It seems that every time we have dinner outdoors, the tablecloth wants to fly away. But, you can anchor it down using grommets and a bungee cord. No more flyaway tablecloths!
Organize all your accessories by making a few of these handy wooden bungee organizers. I need at least 3 of these!
Hang your groceries in the car to keep them from spilling out all over your trunk. It certainly saves time over tying each individual bag.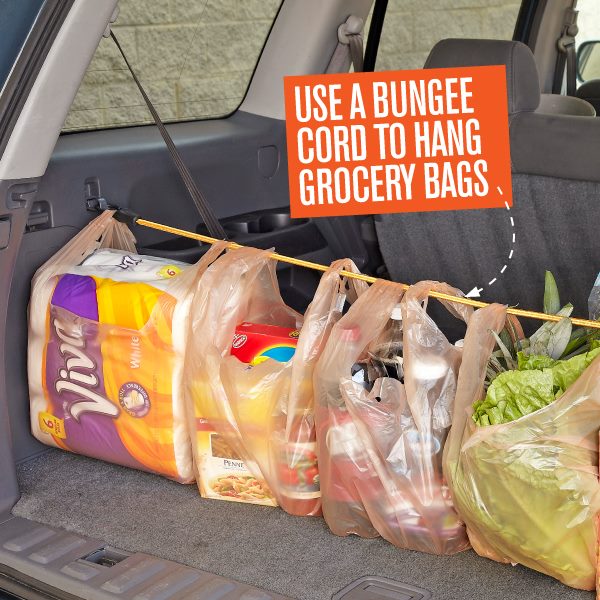 Sew two bungee cords into a piece of fabric to make a short-term baby gate to block off dangerous areas. This works best for crawlers since walkers will surely find a way around it. 🙂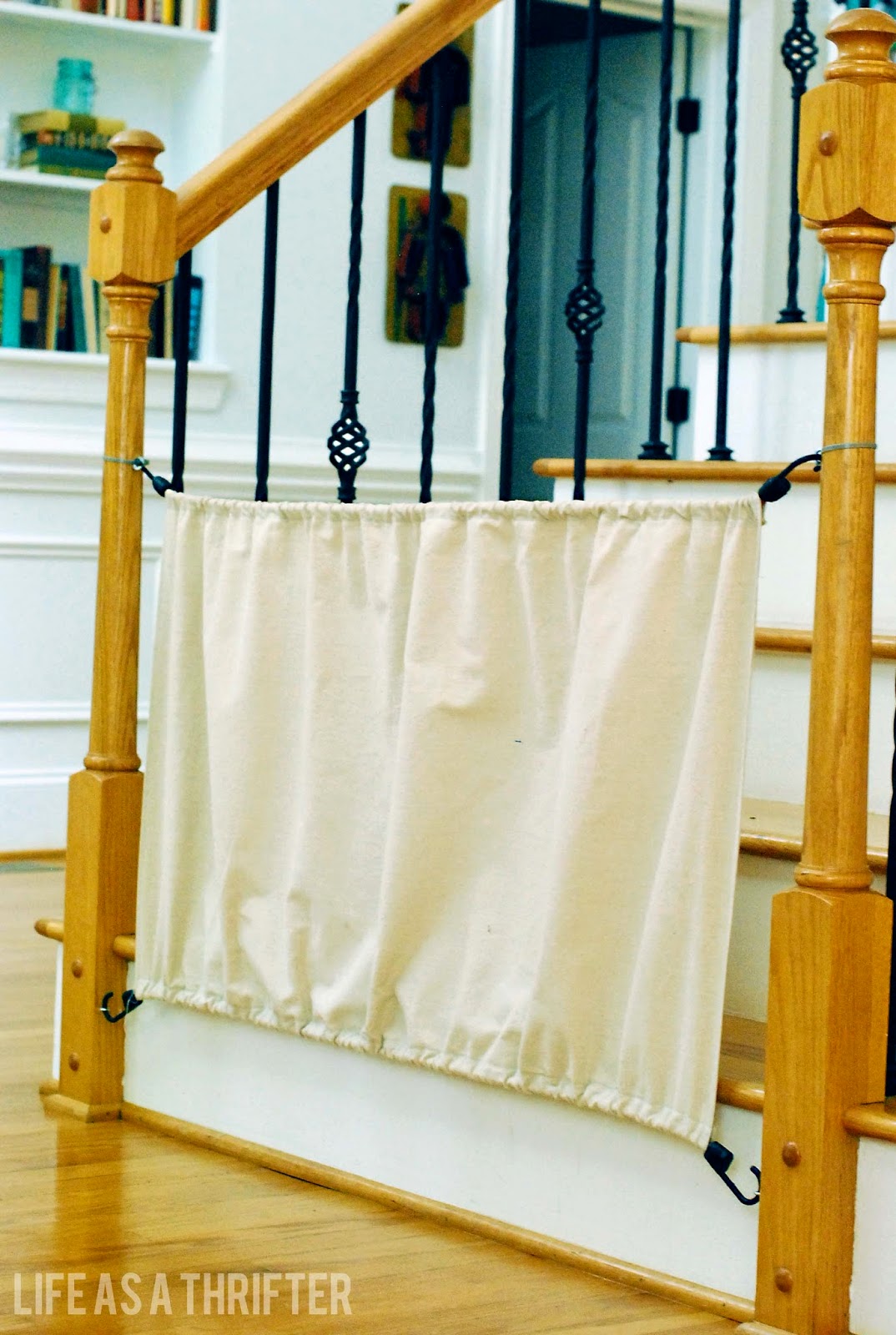 Store your extension cords by combining a bungee cord with a bike hook.
Make shelves above your desk to hold your magazines, notebooks and planners facing forward. Love this idea!
Make some chunky, funky jewelry to add to your wardrobe.
Combine bungee cords and wine corks to make these lovely cord ties. What a neat way to organize cords and wires!
For the kiddos
Make a stuffed animal zoo to help your kids declutter their rooms.
There's no denying that traveling with kids is challenging, especially toddlers! But this toddler activity center will keep them entertained for quite some time.
Bungee Cord Tips For the Kitchen
Create a makeshift paper towel holder just about anywhere. This is another great idea for RV camping or boating.
Do you can and preserve food? If so, you may have a drawer full of bulky canning jar rings. Get them out of your drawers with a bungee cord. Just loop them on wire shelves!
Learn more ways to use everyday items… Check out these posts!