Have you ever needed another roll of toilet paper, pronto, only to find that there's none nearby? What a nightmare! Yet keeping extra rolls in the bathroom isn't always an easy task, especially if space is limited. If that's the case for you, we have good news. We've found 15 ways to store toilet paper that work for almost any space.
Creative Ways to Store Toilet Paper
A rolling cart in the bathroom can be so handy! Store your toilet paper, toiletries, towels and more, and move it around whenever you need to.
Put your TP in a cute wire basket over the toilet.
Add a magazine holder beside the toilet — but not for magazines! Put those toilet paper rolls inside!
For a more feminine look, make one of these super easy 2-roll toilet paper holders that hang down from your current roll.
We love this toilet paper holder. It's an old crate with a vintage license plate attached.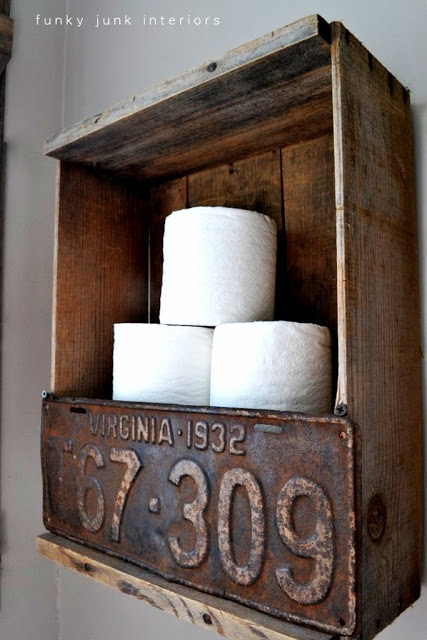 A tall hurricane vase makes for chic and modern toilet paper storage.
Make it look even nicer by adding some decorative touches to the vase.
Turn an oatmeal canister into frugal TP storage with a bit of wrapping paper. It's as easy as that!
Turn your toilet paper into an interesting visual piece in your bathroom. Use a smaller box if you don't want to make quite as big of an impact with your toilet tissue.
This industrial pipe toilet paper holder holds two rolls, so you can keep an extra roll around at all times.
Install a shelf over the bathroom door to house your toilet paper. It's totally out of the way, but within easy reach when you need it.
An old shoe organizer is the perfect size for holding multiple rolls of toilet paper. Here, it's pictured with paper towels, but you get the idea.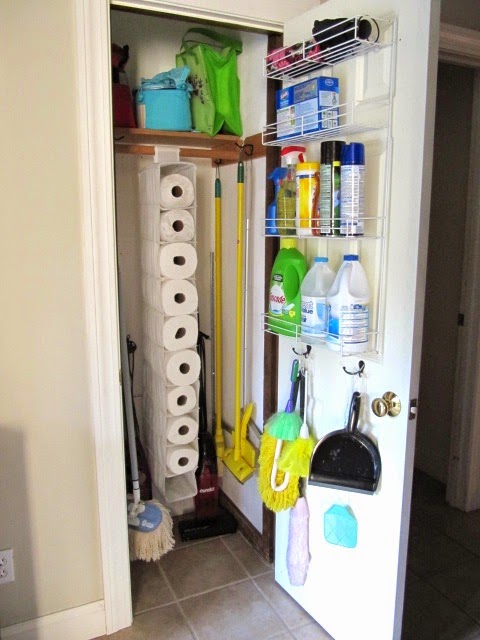 Store your toilet paper rolls in a galvanized tub underneath the sink. Rustic!
Stack crates to create instant (and easy) storage in your bathroom.
This no-sew decorative toilet paper holder is easy enough for anyone to make.