Potty training can make a mom want to pull her hair out… until now. Use these potty training tips and tricks to get the upper hand and save your sanity.
Potty training can be so challenging, both for the child and the parents. Tears, triumphs, accidents, more tears, and more accidents. Then, just when you're ready to throw in the towel, they finally start getting it!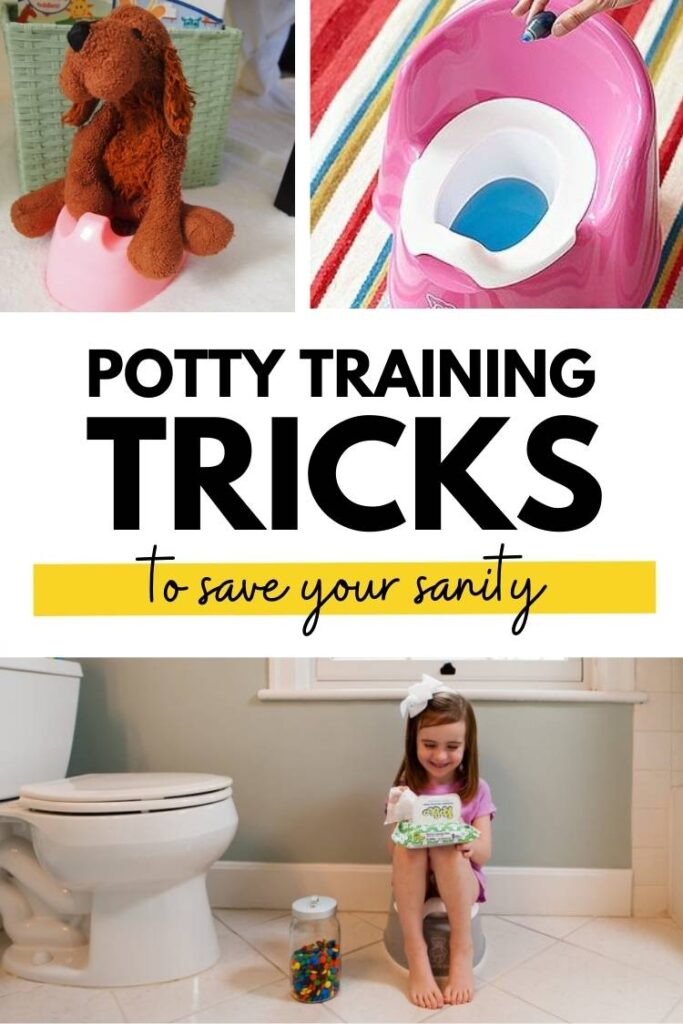 Potty Training Tips To Make Going To the Bathroom Fun
While it's not an easy ordeal, there are some potty training tips that can make it easier. Now, these tips can't guarantee an easy-breezy training experience, but they offer the next best thing: saving your sanity (and your kids' sanity as well).
Here are some amazing tips from other parents who've been there and done that and learned a few helpful tricks along the way.
Every parent inwardly groans when they hear another parent is working to potty train their toddler. Rest assured, it may seem to be an insurmountable task now, but you'll get to the other side. I promise!
Potty Training the Easy Way
Use these brilliant potty training tips to help you get there with less stress and frustration. Use these potty training tips to build confidence on your journey, and sooner than later, you'll be on the other side.
1. Keep That Toilet Unclogged!
We've all had toddlers who are just way too excited to unroll that toilet paper, right? Hello, clogged toilet.
Try this toilet paper trick! Put a strip of paper (or a sticker) on the wall, and teach your kiddo to pull the paper down just to that spot and tear it off. Problem solved!
How To Avoid Unclogging A Toilet
The best tips and tricks on making mom's life a little easier! A collaboration of life hacks that we have tried and they WORK!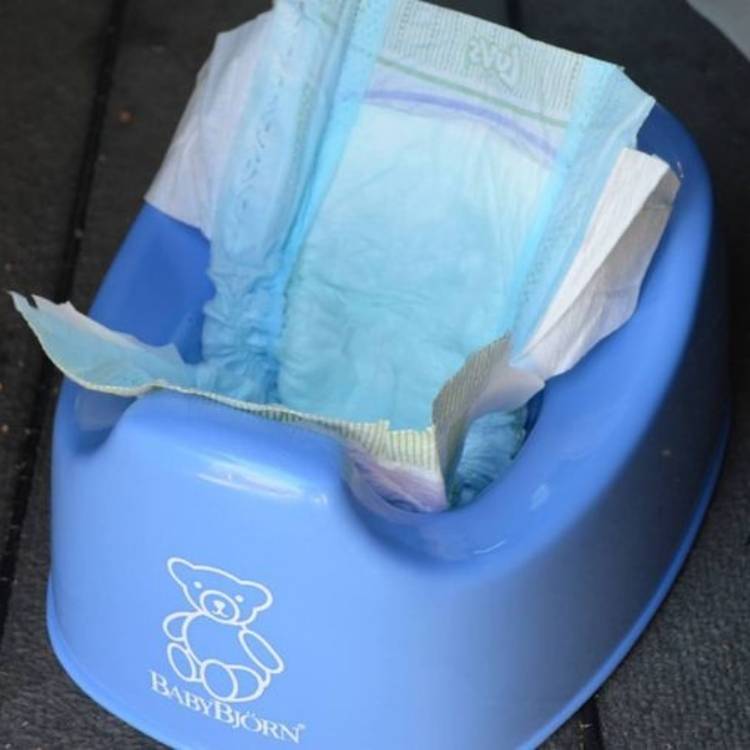 2. Line Your Child's Potty For Easy Cleanup
Make potty clean up after #2 a snap by putting a coffee filter inside the potty. You can pull it up once he/she is done and toss it in a bin of your choice. This potty training tip may or may not seem easier than just washing/rinsing it out. However, when you get one of those sticky days (you know what we mean), you'll thank us. Just trust us on this one!
3. DIY Sink Faucet Extender
Kids naturally want to skip the handwashing part. It's boring and time-consuming and keeps them away from whatever fun thing they were doing. Washing hands can also be difficult if your kid can't even reach the water! Make a DIY sink extender out of an old plastic bottle. It enables your kid to be independent which he/she will love, and it's just strange enough to spark their curiosity. It's so simple, yet so genius! Making potty training a cleaner experience for the whole house.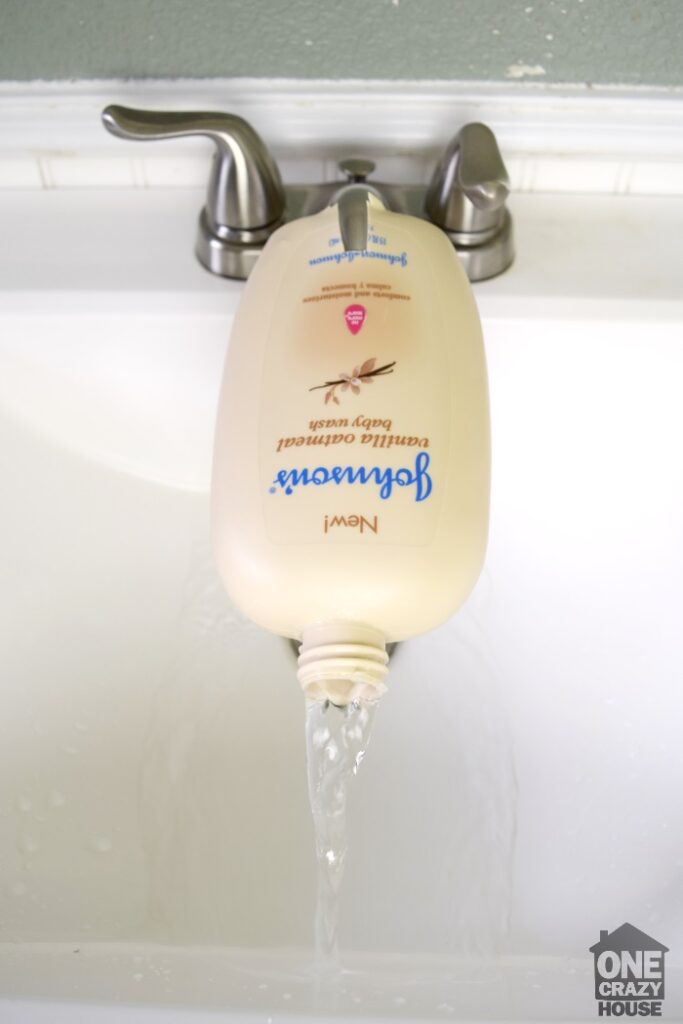 4. Potty Training Toilet Road Trip Hack
When kids have to go, they have to go, especially during car trips. This is a potty training trick for the pros Keep a potty training toilet in the car at all times. That way, when he or she needs to potty while traveling, you'll be thankful that you had a potty chair and a diaper handy. It makes clean-up super easy, no matter if it's pee or poo. 
Going on a road trip soon? Try these Must-Have Road Trip Tips And Hacks to ensure that your trip runs smoothly.
5. Use a Dry Erase Marker On The Potty
If you haven't already been through this, you and your child will be spending a lot of time in the bathroom. Children usually start to potty train as toddlers.  Hours on the toilet are soooooo boring. They need fun distractions or else they'll avoid it. If the idea of a phone or tablet in the bathroom weirds you out (me too!), give your kiddo a dry erase marker instead.
Yes, even boys can sit on the potty backward – less mess!
6. DIY Toddler Training Panties
Training pants are crazy expensive at the stores. Make your own washable, reusable training pants at home with burp cloths and undies. It's easy… you don't need to be great at sewing. 
Who's gonna see them, anyway?
Bonus: It's great for the environment.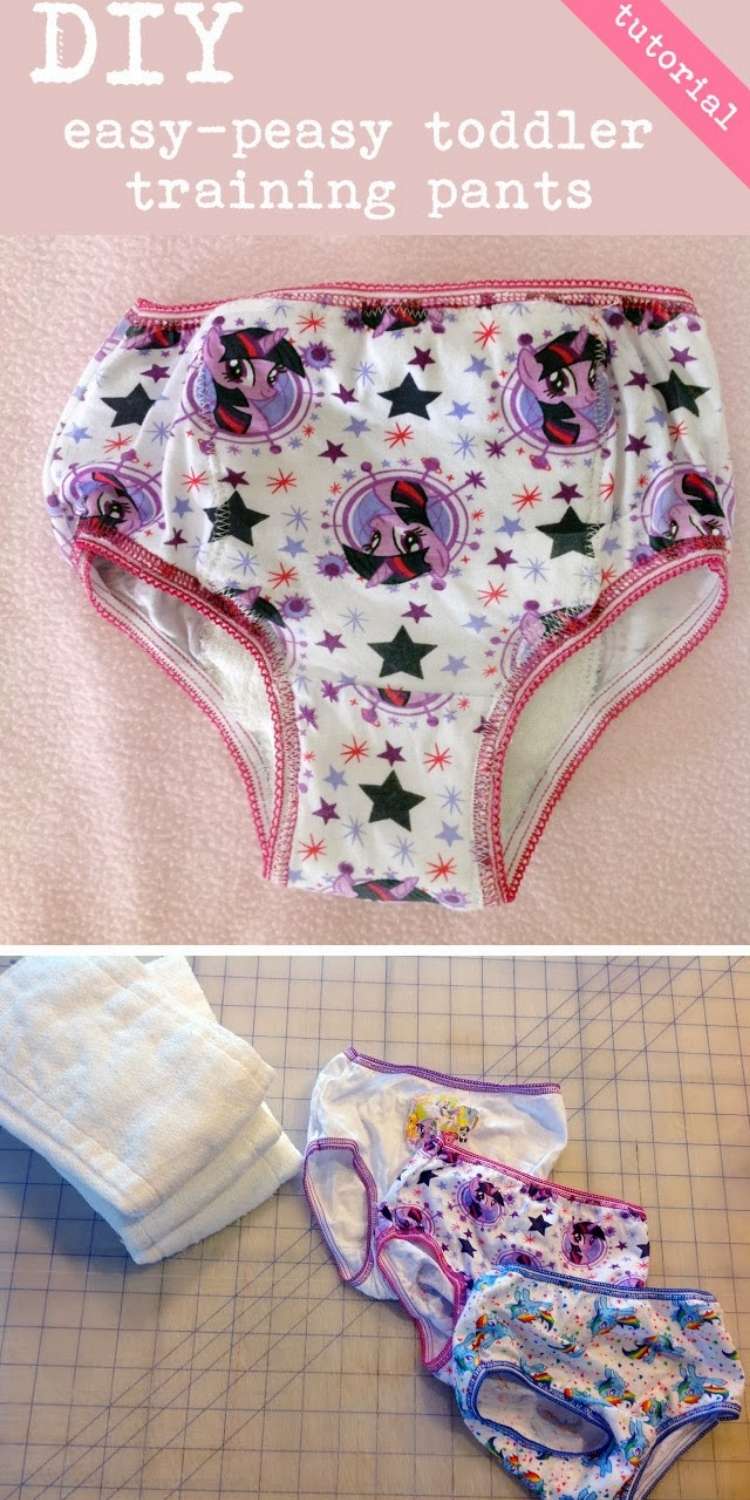 7. Target Practice with Cheerios
Take the fun with food to the next level with this corky cheerio tip.  Some boys think this is cool and it can be a major victory in potty training boys. My son, on the other hand, was disturbed by having Cheerios in his toilet.
But…if your boy likes to play "target practice," throw a few pieces of cereal in the toilet for him to aim at when he pees. Definitely a useful tip in helping them aim in the toilet and not on the floor. At a minimum, you'll be grateful for less cleanup later.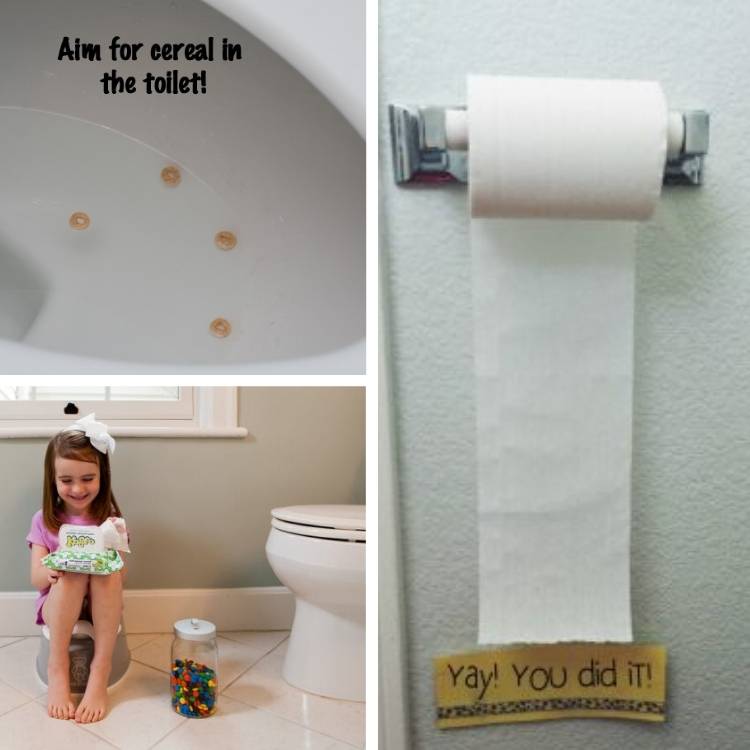 8. Potty Training Tip: Involve Friends
Potty Training Hygiene is a big topic. Involving friends may seem a little cautionary. But, with a few upfront rules, it can add a fun twist to a daunting task. Let your kiddo put his or her toys on the potty. It never hurts to have a friend learning something new along with you, right? Just remember to keep them out of the splash zone, and things will be all good.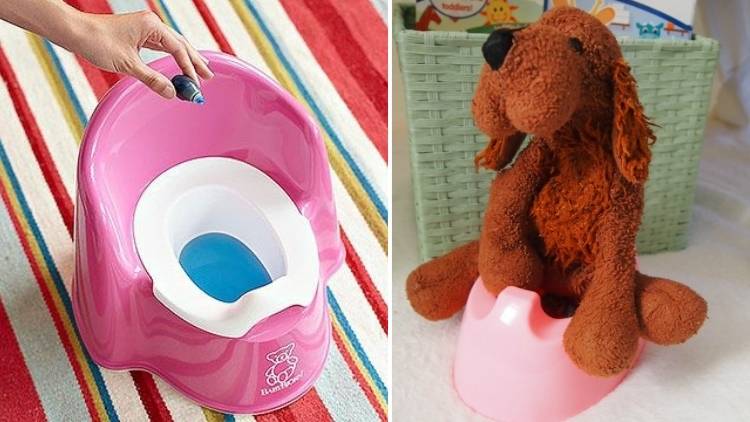 9. Use A Potty Watch
A potty watch is helpful for reminding your kids when they need to potty. After all, it's easy to forget when you're playing and having fun. In fact, they don't just help our little ones. They're helpful reminders for us as well. Get one here!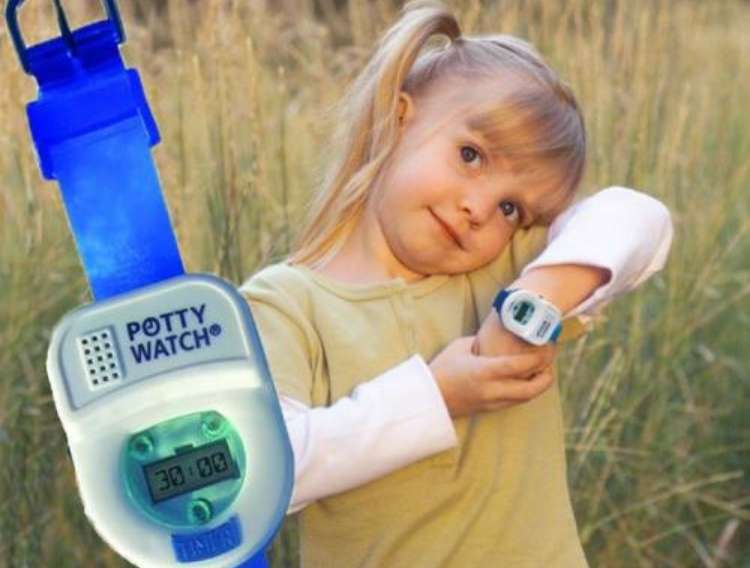 10. Use Playdough To Comfort Them
Potty training is traumatizing. You may not remember this stage in your life, but it's jolting. To go from the ease and comfort of going when and where you feel like it to scheduled, dedicating places is a huge change. Sometimes, a child is scared to poop- can you blame them? They don't really understand how it works! It's a huge change. 
To help them get over their fear and understand what is happening, some moms like to use Play-doh to demonstrate. Watch the video below to learn more!
11. Make A Pretty Potty Training Chart
Everything you need in order to potty train in three days + a free printable potty training chart! My kids will do just about anything for stickers. They love praise and recognition. Nothing solidifies recognition in my house more than having a sticker to show for it. If that sounds like your house, A potty training chart will work wonders in your home too. Because they get to see their progress and earn a reward, kids love them, especially kids who love stickers. (And, honestly, what kid doesn't?)
12. Reward Them With Something They Love
Looking for the best potty training rewards for your toddler? Think of sticker charts, free printables, prize boxes, candy, and more. Sometimes, the promise of an M&M is all a kid needs to practice going potty. Potty training methods aren't always about the "how". Sometimes kids just need to know what's in it for them. When they successfully do the do, reward them with something they love to positively reinforce good habits!
The Most Effective Potty Training Rewards. Think of sticker charts, free printables, prize boxes, candy, and more." 
13. Make Some Bathroom Routine Visual Cards
Teach children how to use the bathroom with these bathroom visual routine cards. These visual cards will show the steps for properly using the restroom. To help kids remember all the steps associated with potty training (including washing hands afterward), post a visual above the toilet.
Or you can put it on the wall in front of the toilet so they get their reminders as they sit on the toilet. Visual storytelling is the best way to show kids how to use the potty.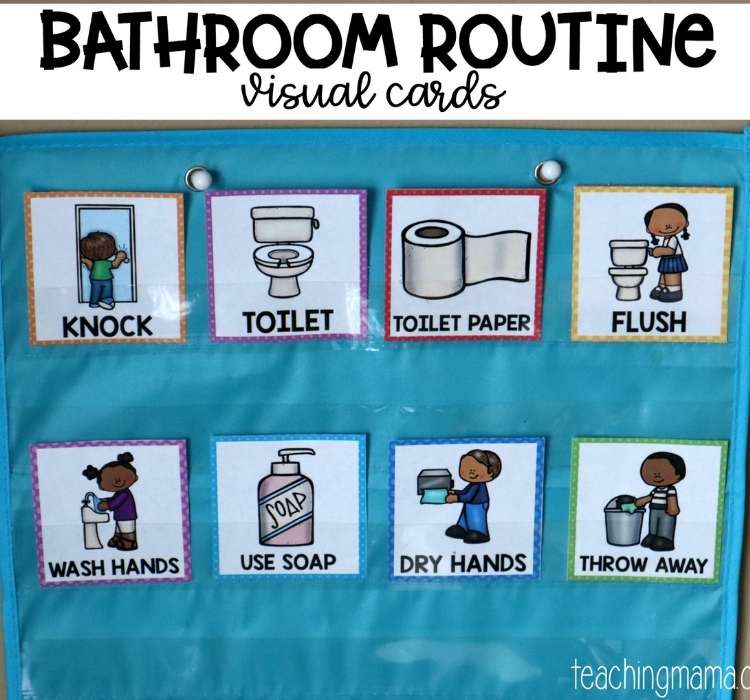 14. Set Up A Potty Station
Have a designated potty station for your tot. Moving the potty from room to room can be confusing for some kids, so choose a place together that's appealing and practical.
How to Build the Perfect Potty Station. Keep some fun books, toilet paper, clean underwear, etc. near the potty. Use these tips to create a no-frills potty station that gives you a few fewer things to worry about when potty training triplets
Potty Station Supplies:
Stackable drawers
Labels
Potty
Tissue
Wipes
Washcloths
Spare Underwear
Potty Toys/Distractions (optional)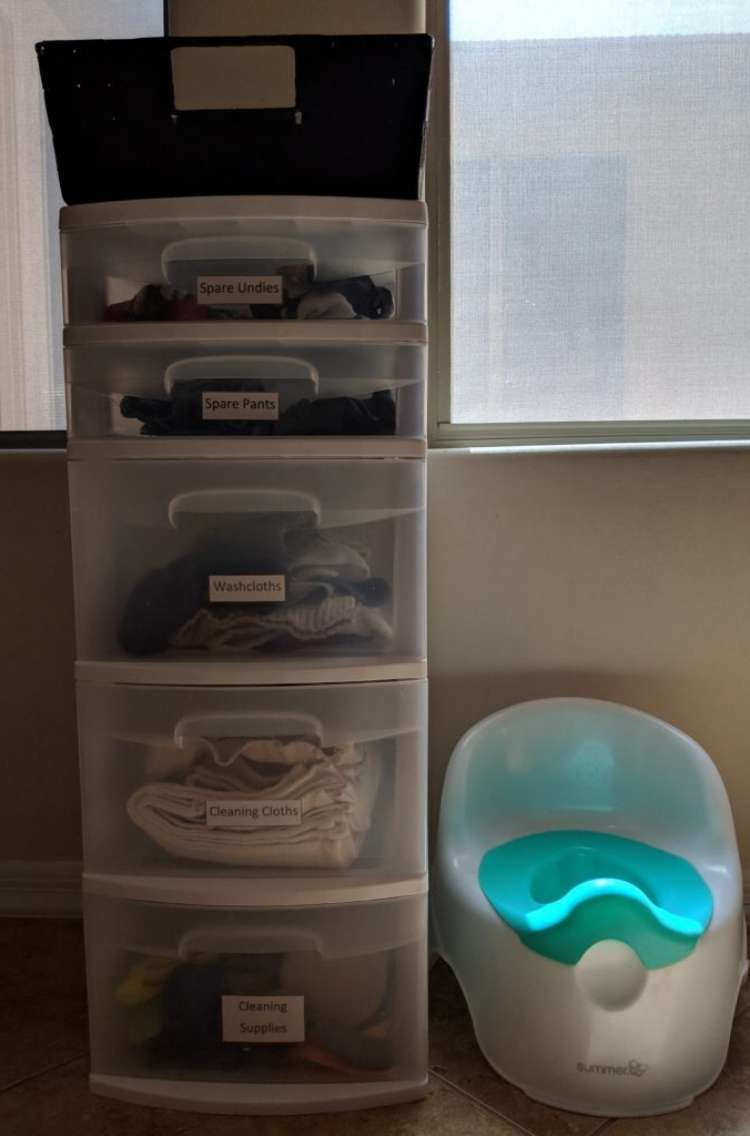 15. Dye The Toilet Water!
Fun. Fun. Fun. I'm always down for a fun, creative approach to mundane things. Turn potty training into an art project. or is that science? (Don't ask me)! But, I think it can be both. Turn the potty (or toilet) water blue. When your kiddo pees, the water will turn orange or green to make it a fun little game.
Supplies:
Use These Potty Training To Make Your Life Easier!
Potty training is one of those things that no parent really looks forward to, but it's something that every parent must face. Thankfully, these potty training tips can keep it from being a painful ordeal.
The biggest I've learned is that if you make it fun and exciting, your child will be more motivated to do it.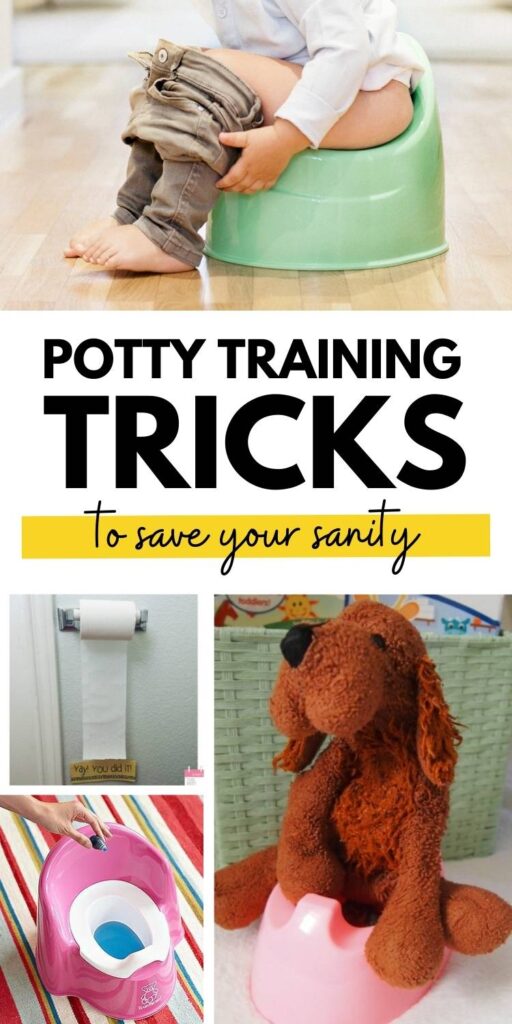 More Parenting Tips & Tricks to Make Life Easier
Did we miss one of your favorite potty training hacks?