Baby products aren't just for babies these days. If you're like most moms (or dads), you've found a way to make almost everything pull double duty. After gathering baby powder hacks and ways to use baby wipes, we just knew we had to tackle baby oil uses aside from its moisture and parabens freeing property too!
Ready? From the effective moisturizing effects of a small amount of baby oil to the heels as a part of foot care to the drops of oil to our fingertips, these uses will surprise you for sure. Who knew baby oil isn't just made for diaper rash and baby's sensitive skin? Here are 16 uses baby oil uses that your mama never taught you.
Baby Oil Uses You've Never Heard Of
Baby oil is a widely available mineral oil found in grocery stores, drug stores, online and big box stores. Generally the ingredients include mineral oil, fragrance, aloe extract, vitamin E and water and very few people have allergic reaction to them and almost has no side effects, that is why baby oils is so good for our skin's pores and skin's surface, even to those with acne-prone skin.
This post may contain affiliate links that help support this blog.
1. Haven't Bought Chrome Polish Yet? Use Baby Oil
Once the preserve of babies, this everyday item can now be repurposed as chrome polish. Baby oil can be used to make your chrome bathroom look shiny and new again. A little dab on a cotton cloth or any soft cloth will shine all chrome pieces in your bathroom from the faucets to hubcaps.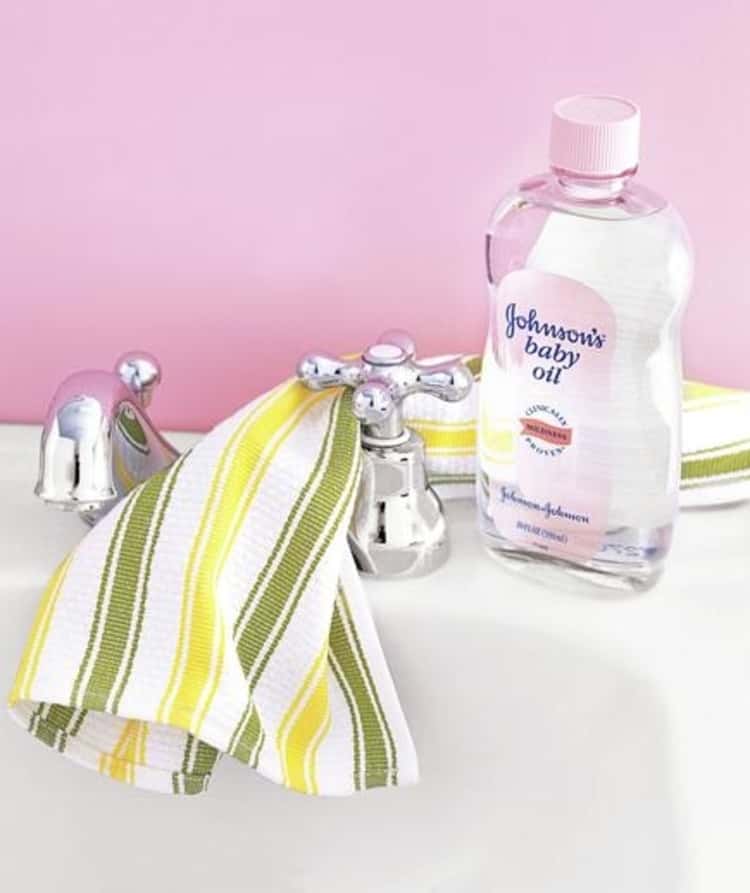 2. Baby Oil As Gentle Acrylic Paint Remover On Skin
Baby oil works perfectly when used to remove dried acrylic paint on the skin. Dried acrylic forms a resin that isn't water-soluble so trying to remove a dried acrylic paint stain with water won't work.
Pour some baby oil on the dried paint then rub it in. The paint should start breaking up and you can then start removing the pieces. Finally, use rubbing alcohol on a cotton swab to remove any paint that's left. Haven't tried this hack on latex paint though. You can give it a try and let me know how it turns out!
3. Baby Oil Use – Cheap & Gentle Makeup Remover
Baby oil can be used more than as a massage oil. Using baby oil as a makeup remover is the best thing ever not only for those with sensitive skin but for everyone who doesn't want to use harsh chemicals around their eyes and on the face. Your eyelids are now safe from harsh chemicals and will save your skin from pimple breakouts!
Baby oil is gentle, readily available in most homes, and can also be used to make a homemade eye makeup remover that works way better than anything you'll buy in the store. Baby oil used as makeup remover saves you a pretty penny, too!
4. Use Baby Oil To Get More Life Out Of Your Rose Bouquets
Hey! Before throwing out that withered rose bouquet, have you tried making this baby rose sugar scrub? It's super easy to make, helps with your skin regimen, and smells so divine! It makes for a great DIY gift, too!
Just throw in the rose petals, sugar, and baby oil into a blender, blend to desired consistency, and you've got your scrub. Transfer it into a jar and you can now enjoy more of your rose bouquet.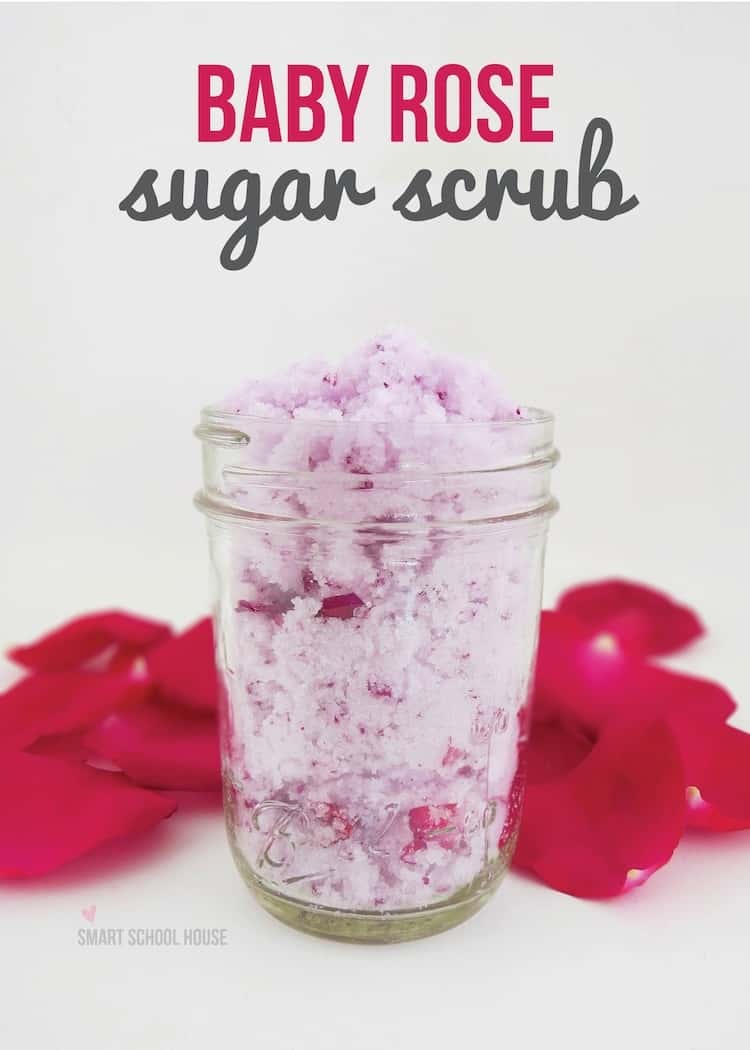 5. Artistic Quality Coloring Using Baby Oil
Coloring is such a calming and therapeutic activity. Whether you're an artist or not, you can also get the same blended and soft look by using baby oil. It softens the color giving more dimension and detail to your coloring.
Dip a cotton swab into baby oil and blot it on a paper towel. Don't have too much oil on the swab. Lightly rub the oil into your color, then blend and soften all rough edges. This technique helps you use your colored pencils like watercolors.
You may also do this technique in the reverse by first covering the surface of your drawing with a light layer of baby oil before shading over the top with your colored pencil for that rich color.
Tip: Make sure your drawing is permanent before adding color to a drawing, otherwise your drawing will bleed when using this baby oil technique.
6. Too-tight Ring? Baby Oil To The Rescue
We've seen, known someone, or experienced a too-tight ring at some point in our lives. Weather and body changes make our bodies swell with the most noticeable being the legs and hands. That engagement or wedding ring soon starts being a pain when it gets too tight.
Luckily, you don't have to cut it or go to the jeweler because you can use baby oil to remove a too-tight ring from your finger with ease. Apply some baby oil around the finger the ring is stuck on and then carefully and slowly slide the ring off!
7. Fun Geography Demo For The Little Ones Using Baby Oil
This baby oil use is guaranteed to capture your little ones' attention for a few minutes, making it a cheap and easy way to keep them occupied for a few minutes. Don't all mothers need that!
Make some lava lamps for the kids using baby oil, food coloring, and water. Start by filling one-third of the bottle with water and then two-thirds with baby oil. Next, let the kids drop in an anti-acid to form the lava  The little ones will be mesmerized!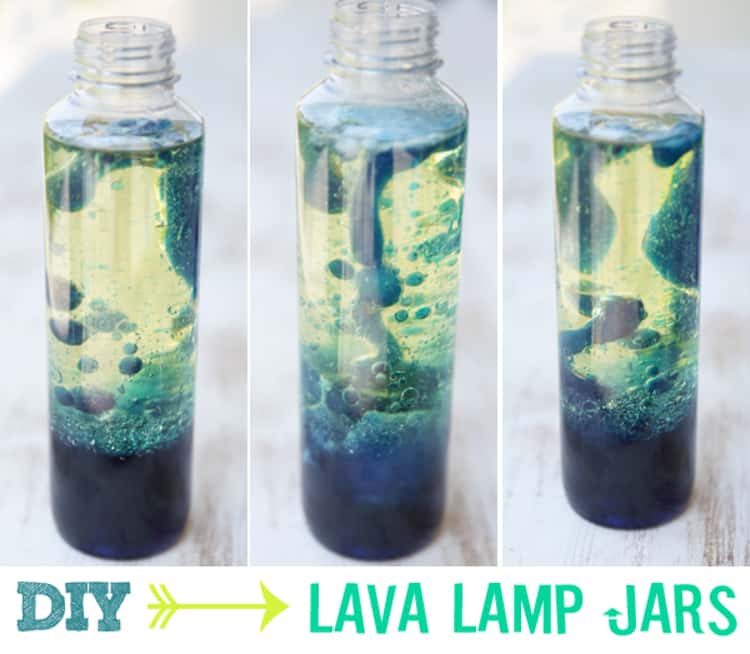 8. Painless Band-Aid Removal Using Baby Oil
I hope whoever coined the phrase 'rip off the band-aid' has finally discovered this painless hack using baby oil. You now can peel off a band-aid without the ouch factor by applying baby oil to the band-aid first. It also helps remove the adhesive residue.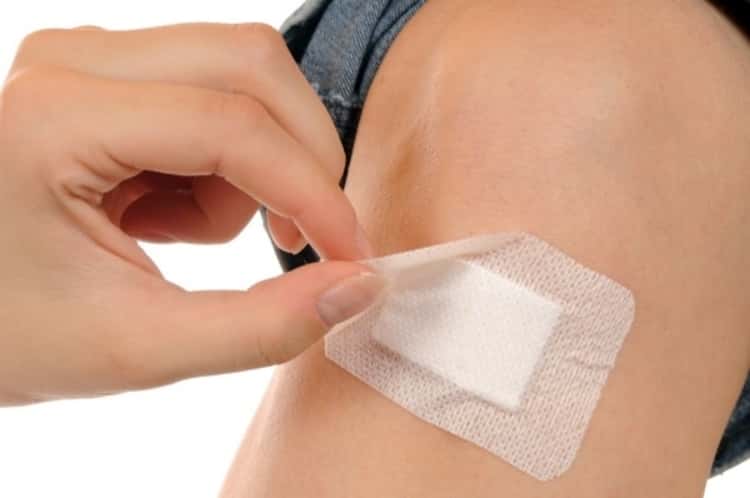 9. Use Baby Oil To Keep Kids Busy
Here's a neat hack to occupy your young ones. You won't believe how quiet your kids can be while playing with this dough. Mix baby oil and flour to make this 2-ingredient cloud dough. Though it will a messy affair, it is guaranteed to keep them busy for hours, and they will totally love it. Your part is to make the dough, transfer it into a bin, provide colorful bowls, moulds, and let the kids have at it. They can play with it outside during warm weather, but when the weather's not so great, use a plastic table cloth for the unavoidable spills while indoors. And the best part, it smells amazing, too!
Tip: If you've got the really tiny tots who direct everything into their mouths, use olive oil instead of baby oil. It's a much safer option that won't cause harm when ingested.
10. Use Baby Oil For Sparkling Shiny Steel Sinks
Love on your stainless steel sinks by using baby oil to rub them down. Clean and dry your sink, then rub it down with baby oil using a soft, clean cloth. This is also an amazing way to remove water stains to give you a sparkling shiny stainless sink.
11. Use Baby Oil For Smudgeless & Shiny Appliances
Having little ones with you in the kitchen is hard. It's even harder to keep your stainless steel appliances shiny and free of smudges. Enter baby oil not only to keep your appliances shiny but also to keep them fingerprint and smudge-free
Use baby oil and a microfibre cloth (or an old soft cotton t-shirt) and watch the baby oil work its magic as you restore your stainless steel appliances to showroom-shiny levels!
12. Use Baby Oil For A Quick Dry Shave Without Razor Burn
For those who shave their legs, there are those moments you finish dressing up and realize your legs are exposed. Just use baby oil. Baby oil (as well as baby oil gel) makes a great substitute for shaving cream when you're in a pinch. It'll leave your legs feeling silky smooth and razor-burn free.
13. Use Baby Oil For Shiny Leather
As soon as you dress up and add that pair of leather shoes in your mind to complete the look, that's when it hits you that you recently run out of shoe polish and haven't made a store dash yet. Don't worry. Stuff like this always happens when least expected.
The beauty is that you can polish shoes with baby oil on those days you've if you've run out of shoe polish. Baby oil and a paper towel are all you need for this hack. Be careful with brown leather though, as some oils may cause darkening or discoloration.
Shined shoes save lives – General Norm Schwarzkopf
14. Painfree Tattoo Removal Using Baby Oil
A popular temporary tattoo removal technique is using rubbing alcohol. However, if you have broken skin, this might sting a little. Instead, use baby oil to remove temporary tattoos with ease. Apply the baby oil to the area, let it sit a few minutes, and then wipe away.
15. Break Down Earwax Build Up Using Baby Oil
Pardon me, what did you say? If you're always repeating this phrase, you may want to try out this hack before visiting your ear doctor. Chances are you have an earwax build-up you can easily remove at home. Put a few drops of warm baby oil into the ear canal to help remove the earwax. Drain the ear on a clean towel and flush with water using a syringe or ear bulb.
16. Jewelry In Tangled Mess? Clear It Up Using Baby Oil
You're on your way out to meet up with your friends and though you rarely wear jewelry, today you choose to wear that silver chain you received for your last birthday. As soon as you open your jewelry drawer, all you can see is your chains a tangled mess. Arrghh!
Worry not. Untangle your jewelry with a few drops of baby oil on the knots. Work it into the knot, and it'll start loosening.
Loved trying out these unexpected baby oil uses, you may want to check out these other unexpected uses!
Have you tried any of these baby oil uses? How did you like them?