Improving your home is exciting, but boy, can it take a lot of time and money! Sometimes, doing little projects has a big impact on your home's curb appeal. Take your mailbox, for instance. How does it look? It's the first thing a lot of people see… is it reflective of your style? Or is it battered, old and worn? If your's needs a little sprucing up, try these 15 mailbox makeovers for inspiration.
Mailbox Makeovers to Improve Your Curb Appeal
A coat of spray paint in a bright, vibrant light blue and lobster scrapbook paper turn an ordinary mailbox into a coastal mailbox. Cute!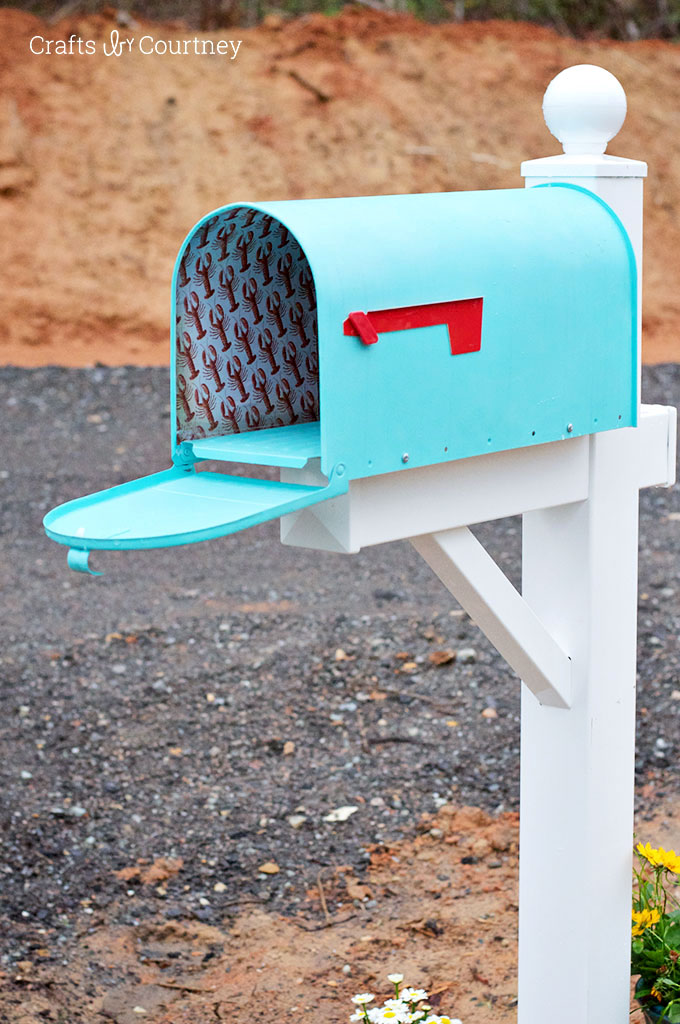 Something as simple as a couple of plants around the mailbox can really improve your curb appeal. Hostas are an excellent choice.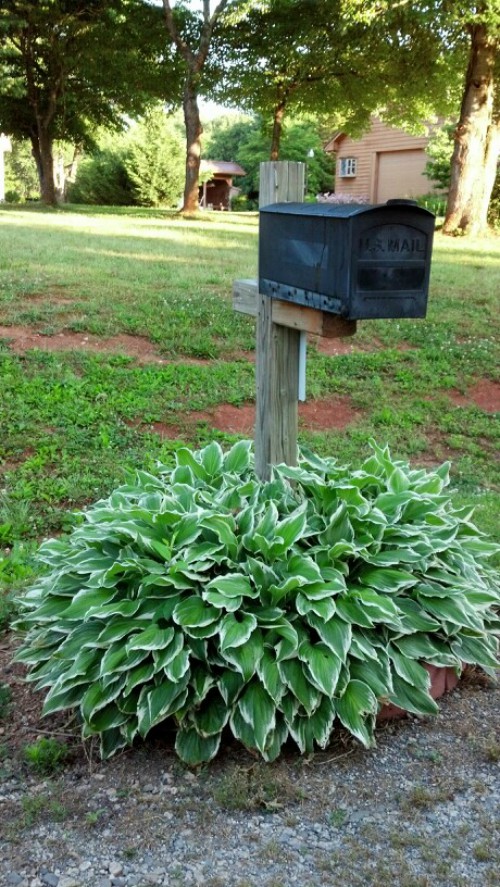 This mailbox makeover was completed in less than an hour, and it just goes to show that the little details make a big difference. She used a spray stain on the posts and made her house numbers pop with green paint.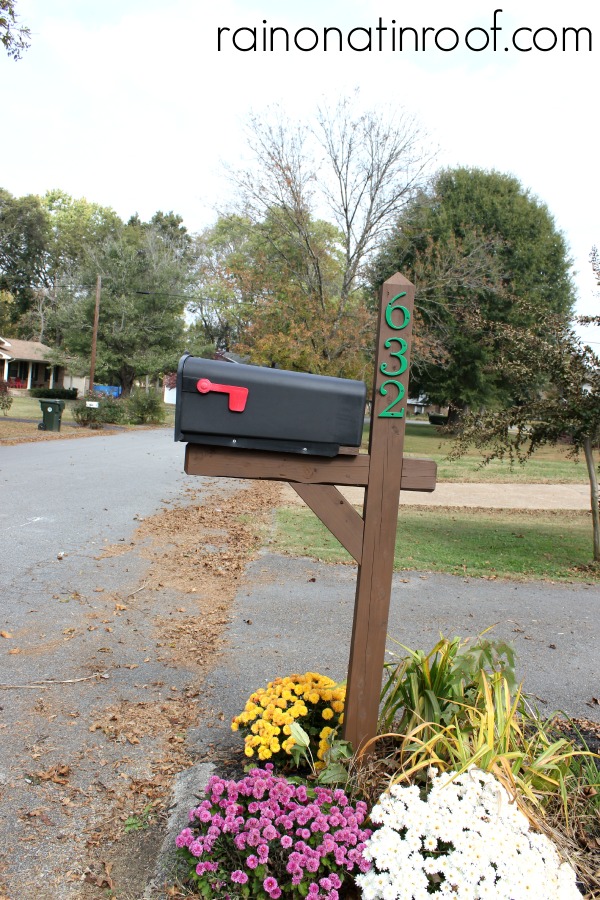 This mailbox needed a serious makeover! The cast stone gives it an elegant touch, and I kind of dig the reflective numbers below the mailbox rather than on it.
Flower pots on either side of the mailbox look fantastic! The pavers around the bottom add a nice touch, too.
Vinyl decals can add a bit of pizzazz without changing your mailbox permanently. You can change them out whenever you'd like.
Stain an old barn beam and add a copper mailbox for a gorgeous vintage look.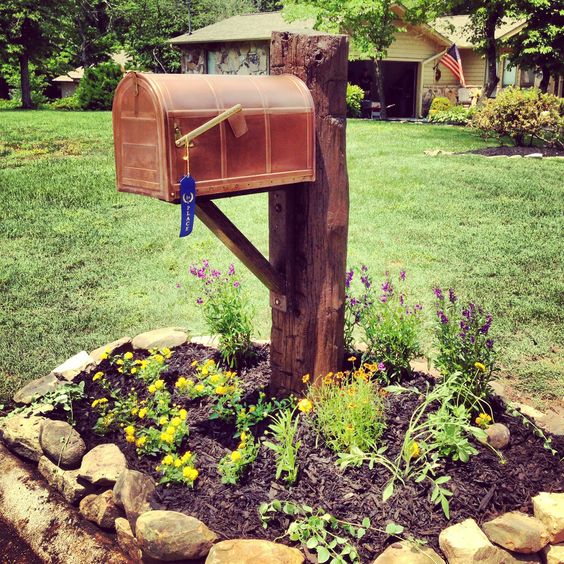 This house-style mailbox is truly adorable! She freshened up the numbers and added some black and red paint and a monogram letter to make the mailbox look much better.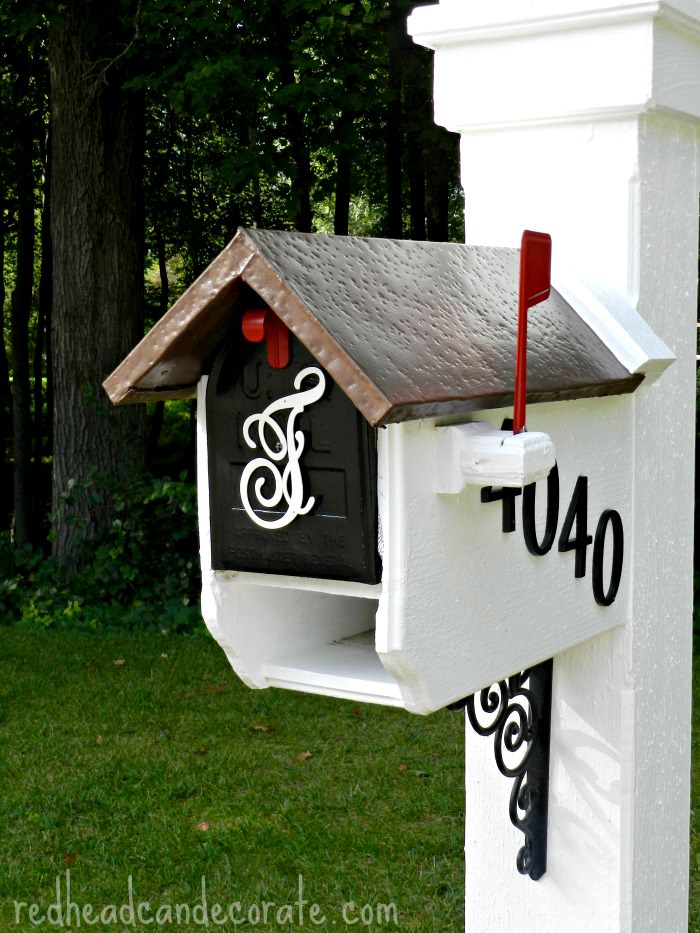 Here's another lovely landscaped mailbox with simple purple flowers and pretty pavers around the bottom.
Black and gold is classic and always in style. Pairing your mailbox with seasonal items makes it the star of your yard.
Can you imagine how much you'd smile looking at your striped mailbox in these bright colors?
This beauty started off as a boring black mailbox. White paint and hexagonal details give it a stylish makeover.
Make the ombre look work for you. You can do this with any color, but the blue is stunning.
I think this mailbox with a stained wood setting would look magnificent with a log home or other rustic style, but honestly, who wouldn't love this at their curbside?
A dark brown post, bright white numbers and a happy yellow mailbox really brighten up the yard.
If you liked these mailbox makeovers, you may also enjoy: