One pan dinner ideas are my most recent favorite in the kitchen! After a long, busy day, the thought of coming home to prepare a meal can be just plain exhausting. All the washing, chopping, cutting, sauteing, cooking, serving… Not to mention all the dishes that need to be cleaned up after the meal. So much work! But don't feel overwhelmed because I've got your back! It's time for One Pan Dinner Recipes.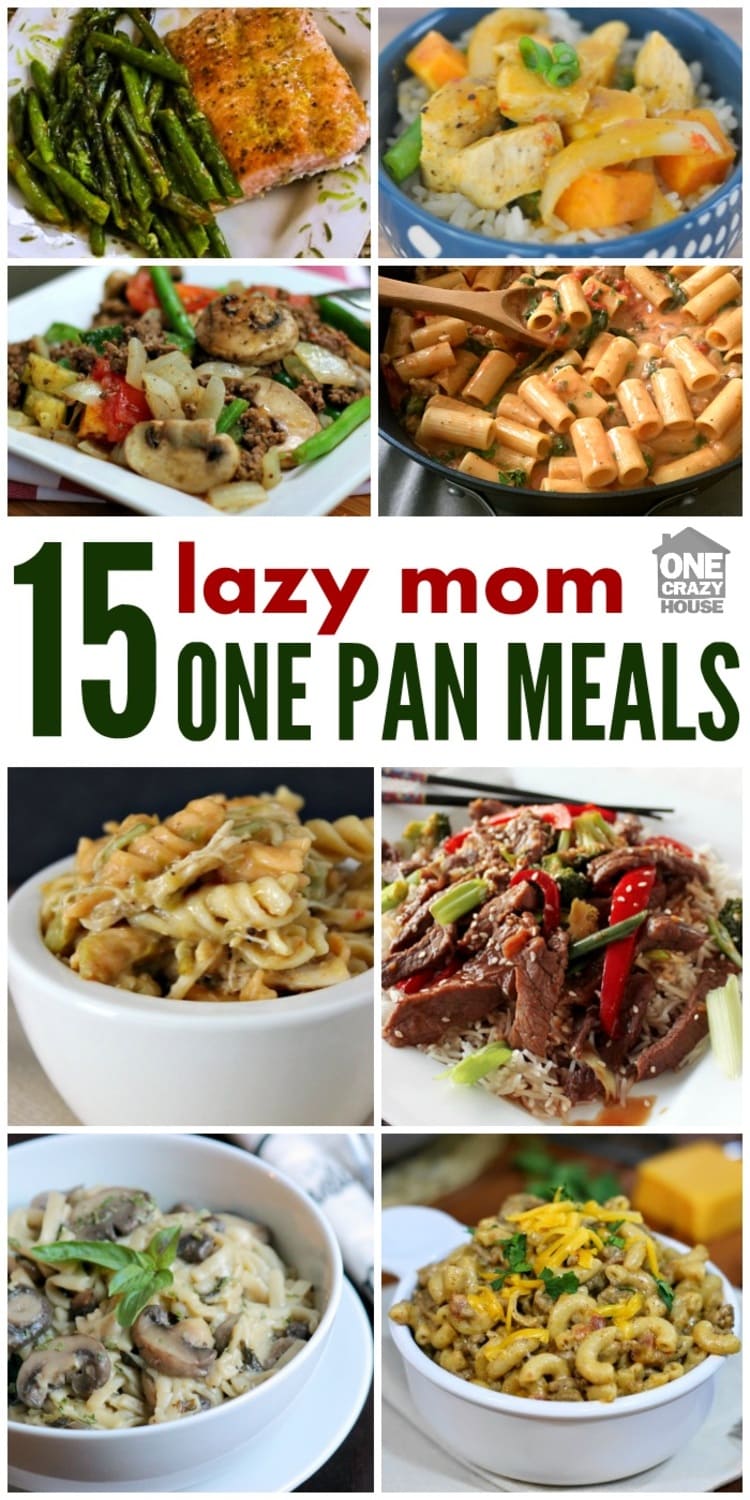 One Pan Dinner Recipes – The Best Way To Quickly And Effortlessly Cook For The Whole Family
Preparing a home-cooked meal doesn't need to be such a tough chore. Easy, delicious recipes that you can prepare in a single pan might be exactly what you need to simplify your dinner routine. Here is a list of one-pan recipes that will save you time in the kitchen and spare you from scrubbing lots of pots and pans later.
Excited already?
1. One-Pan Baked Ziti
If you love mac and cheese, you're going to love this One Pan Baked Ziti recipe! It will add an Italian twist to your favorite cheesy comfort food recipe in a way that might have never crossed your mind before. You're going to want to save this recipe because your family will beg you to add it to your monthly meal plan!
You'll Need:
1/2 pound ground Italian sausage (I use 'hot)
14.5 ounce can diced tomatoes
8 ounces tomato sauce
1 teaspoon olive oil
5-6 cloves garlic (minced)
1/4 teaspoon crushed red pepper flakes
1 tablespoon dried basil (or 1/2 cup fresh basil leaves but add it at the end)
1/2 teaspoon dried oregano leaves
3 cups water
12 ounces ziti pasta (or similar pasta)
1/2 cup half and half (or heavy cream)
1/2 cup freshly grated parmesan cheese
freshly ground black pepper
1 cup shredded mozzarella cheese
This meal is suitable for freezing, too. Don't you just love this kind of life-saving recipe?
2. One Pan Dinner Jalapeno Nacho Pasta
Cooking on work nights is something I am sure a lot of moms find dreadful. Spending hours around the stove after work, chopping, cooking, cleaning and not being able to sit and rest, can really be a mood killer.
But there are workarounds for this, too! And if your family is into spicy food (just like mine), then you're going to love this One-Pot Jalapeno Nacho Pasta.
What You Need:
1 (12-oz) box pasta
1 1/2 cups hot pepper cheese
1 can Nacho Cheese soup
2 large chicken breasts, boiled and shredded
3 jalapenos, sliced
2 tsp garlic powder
1 1/2 tsp onion powder
1 1/2 tsp cumin
1/2 tsp coriander
1 tbsp oil
1 tsp salt
1/2 tsp black pepper
5 cups chicken broth
1 (8 oz) can green chiles (diced)
This is such a tasty pasta dish and it's so easy to cook!
3. Roasted Wild Salmon and Asparagus
Healthy and quick dinner recipe for a busy weeknight? Yes, please!
We love to eat fish at our house and we eat it often. I love fish not only because it's tasty and healthy but it's also very easy to cook. This Roasted Wild Salmon and Asparagus recipe is my favorite go-to when I want to prepare a quick and light dinner.
4. One Pan Dinner Mushroom Garlic Linguine
Do you know what I like about cold weather? Comfort food! 😀 A big batch of deliciousness that you devour with your loved ones in your warm and cozy home. How could you not love that?
And while I know soups and cheesy goodness are what most people think about, when they hear "comfort food", I would like to offer you pasta!
This fantastic One Pot Mushroom Garlic Linguine is not only one of the tastiest meals you can cook in one pot. It's also ready for serving in half an hour, which makes it a great meal to serve on busy weeknights.
5. Chili Cheese Mac
I won't lie – pasta is a weakness of mine. Don't you just love all the different shapes and sizes of pasta? And the countless ideas and variety of extra-tasty recipes online are my extra weak spot.
That's why I couldn't resist sharing another favorite one-pot meal idea with pasta that is very easy to prepare and very, very delicious. When you're in a hurry to make dinner for the hungry household, this 30-minute Chili Cheese Mac is a total lifesaver!
Just try it out! It's so good!
6. Roasted Potatoes with Apples, Sausage, and Maple Mustard Glaze
Got picky eaters at home, too? Ugh! Let me guess: they never have any idea what they want to eat but they also know that it's definitely not the meal you've been cooking in the last two hours. Sounds familiar, right? Well, I've got your back!
This kid-friendly Roasted Potatoes with Apples, Sausage, and Maple Mustard Glaze will leave your children eating their whole dinner. The secret? The apples and maple glaze add such a wonderful sweetness to this meal that the kids just can't resist. Smart, ha?
7. Pasta Florentine One Pan Dinner Recipe
A quick (30-minute) creamy pasta recipe for busy nights? That's what I'm talking about!
This Pasta Florentine Recipe is guaranteed to become one of your family's favorites. It's very easy to prepare, it takes only one pot to cook it, and it has spinach, chicken, and cheese.
Just the perfect recipe to prepare after a long day at work.
8. Vegetable Beef Stir Fry
Cooking beef is really a skill one has to gain over time. My first encounters with cooking beef in my late teenage years all ended up a bit of a challenge to eat (we ate them, even though we got sore jaws afterward). I got better with time and practice.
But little did I know, there are some recipes with beef you just can't fail at. And this Vegetable Beef Stir Fry a perfect example.
The best part? It can be stored in the freezer, too!
9. One Pan Dinner Cheesy Sausage Pasta
One pot meals are my go-to to make during the week when I am trying to get dinner on the table and have both kids home or a crazy day at work. And pasta one-pot meals are my absolute favorite.
That's why I had to share this One Pot Cheesy Sausage Pasta I recently stumbled on. You can make it in less than half an hour and have everyone at home full in no time.
10. Chicken and Vegetable Coconut Curry
This Chicken and Vegetable Coconut Curry recipe is ideal for the times when you need something on the table fast that is also kid-approved (which means it really needs to taste good).
It's very easy and quick to prepare and it goes well served with rice.
11. Garden Vegetable Beef Skillet
If you're looking for ways to add more veggies to your daily menu, you're going to love this Garden Vegetable Beef Skillet recipe.
It's a dish that full of veggies, looks fresh and delicious, and is done in less than half an hour, and in one pan! If that's not a busy night home run, I don't know what is!
Ingredients
1 lb. ground beef
2 cups green beans
1 zucchini, chopped
2 tomatoes, chopped
2 cups mushrooms, sliced
1 onion, chopped
1 tsp. dried oregano
salt & pepper, to taste
Cooking Directions:
Cook the ground beef and onion in a skillet over medium heat.
Add vegetables, oregano, and salt & pepper. Stir well and cook for 10 more minutes.
After the vegetables are cooked, remove the pan from heat. Serve immediately.
 12. One Pan Dinner Steak Skillet
Make your dish duty easier tonight by cooking this tasty One Pan Steak Skillet recipe.
It's very easy to make (takes about 45 min) and it's great to serve on a tortilla, rice, or just plain if you're cutting carbs. It tastes amazing!
13. Chicken Bacon Green Bean Skillet
From all the veggies, green beans at home are the kiddos' favorites. I don't know if it's the shape, the color, or the taste they are attracted to the most. Because I always try to add more veggies to our diet, I try cooking green beans in multiple ways.
But this one pan dinner Chicken Bacon Green Bean Skillet was a huge success at home, even with my pickiest eater. You can make it in 30 minutes and your kids might ask for refills. Mine did. This recipe deserves a try.
14. One Pan Spicy Taco Rice Skillet
Feeling like taco and rice burrito bowl for dinner? Then, you must try this One Pot Spicy Taco Rice Skillet!
Save yourself some washing on the sink after dinner by cooking this recipe in one pan. You can also easily prepare a bigger batch because this is a great lunch recipe for school or the office.
15. 20-Minute One Pan Dinner Cheesy Pasta and Sausage
If you love cooking both the pasta and the sauce in one pan, you definitely are my kind of person! And I know you're going to love this 20-Minute One Pot Cheesy Pasta and Sausage dish that almost cooks itself!
You can thank me later.
16. One Pot Mushroom Spinach Pasta (Vegetarian)
If you're reducing meat and adding more vegetables to your family's diet, you have to check this One Pot Meatless Monday Meal.
This creamy pasta is very simple to make. Dump all of your ingredients into the pot except for the cream cheese. Bring to a boil and cook until pasta is done. Drain, add cream cheese, and enjoy! So simple!
17. Apple and Cheddar Quesadillas
For a one-pan lunch, try Apple and Cheddar Quesadillas! This is a great sandwich alternative for school and office lunches.
And don't be suspicious about the apple and cheese combo – it really tastes great! Just give it a try and you'll see how your kids will fall in love with it!
In Conclusion
One pan meals are not only convenient because you don't end up with a mountain of dishes in your sink after dinner. There are great ideas for recipes for comfort food or light, healthy meals for the people who pay special attention to their weight in the list.
You can easily cook pretty much everything in one pot:
Meat – sausages, fish, chicken, pork, beef, etc.
Vegetarian
Pasta
Tacos
Quesadillas
and more!
Which of these recipes are you trying first? I'll be cooking recipe #11 in the list: Garden Vegetable Beef Skillet Recipe tonight. Tell me in the comments!
Oh, and if you're looking for more one-pan pasta meals, check this list out. It will inspire you to create some of your own for sure. You'll enjoy dinnertime more than ever now that you don't have a bunch of pots and pans to clean.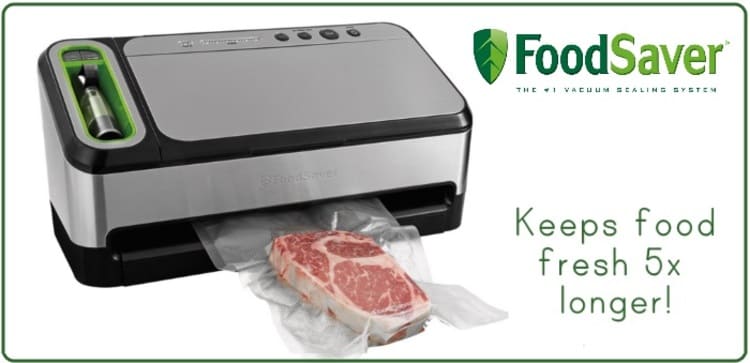 Did you like these one pan recipes? Then, you need to check these recipe ideas, too: