Is it ever too early to start thinking about things to do on spring break? If you ask me, the answer is no.
This special week only happens once a year, so it's a great idea to be thinking about all the options and exciting activities that await!
Depending on where you are in your life, your spring break activities are going to vary. Younger children will want to be with Mom or Dad, while high schoolers may just want to be left alone. College students will be looking for somewhere warm and sunny, while the parents are just trying to think of things to do that will please everyone and are family-friendly.
There are many great activities you can do with your family as you travel or stay in town, like attending a sporting event or maybe even backyard camping.
Fun Things To Do On Spring Break For The Entire Family
If you find yourself asking "what should I do over spring break?", check out this list of fun things to do for spring break with your family to make some outstanding memories.
Rent an RV and Go Camping
This is one epic Spring Break road trip that the whole family will love. It isn't just a trip, it's an adventure. The best part about renting an RV is that it allows everyone to travel together in comfort with the additional benefit that you can camp almost anywhere.
You'll save money on food and lodging because you can pack up the fridge in the RV and campsites typically costs less than $30/night.
RV dealers rent those big rigs for surprisingly reasonable fees. Research an itinerary that works for your family and get out on the road!
Book a Cruise and Take the Family
Cruises are just plain awesome because they are fun, relaxing, and beautiful all at the same time. Anything you want to do can be done on a cruise – swimming, putt-putt, dancing, games, you name it.
Plus, the food is seriously out of this world. They have ice cream machines that stay on 24/7 (don't ask me how I know that).
Visit National Parks
Travel to the Grand Canyon, Yosemite, or the Smoky Mountains. It doesn't need to be a big trip – find the nearest national park. Get out there and share the great outdoors with your family.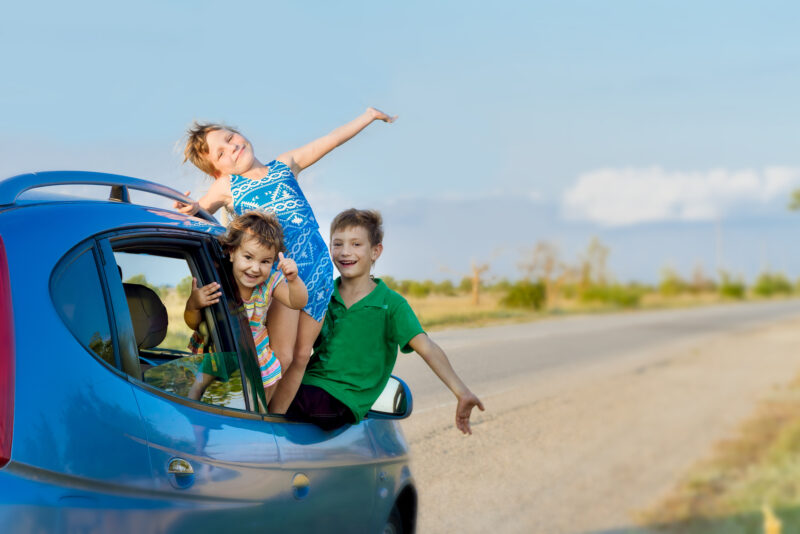 House Sit for Someone Else
Sometimes, you just need to get away from your own house. BUT, who has the money to be able to do that for several nights in a row? This Spring Break, why not house sit for someone else while they are away? It's a great way to stay somewhere else for free, and earn some extra spending cash at the same time! Plus, if you can find a house that is in a great city looking for a house sitter, it will feel like a vacation because you'll get to go out and explore!
Off-Beat Destinations
America has millions of strange and odd attractions. Often they are even free or very inexpensive to enjoy. Nothing says fun things to do on spring break or creates lasting memories like a trip to visit a 24-foot bright pink elephant, right?
Baseball
Beginning in March, America's great pastime begins another season. Florida and Arizona host teams from all over the nation. Spring training offers fans smaller stadiums, access to the players and coaches, and great weather. If your family loves baseball, this trip is a must – at least one time.
Close Your Eyes, Point Your Finger and Go Where It Says
Just how bold are you when it comes to "planning" what to do on spring break? If you have no idea where you want to go this Spring Break, who says that you have to be the one to choose?
Sometimes, you just have to let faith happen and lead you to where you need to go. As long as your finger isn't pointing to anywhere that's going to put you or your family in danger (or out of your budget), what are you waiting for?
There is so much adventure and excitement out there to explore. Sometimes a spontaneous trip is just the best thing to do for spring break. Go wherever you can – you won't regret it.
Go Swim in an Indoor Pool
You may not be traveling to Florida or somewhere else beachy and warm, but swimming in an indoor pool is a great way to enjoy some water over spring break. It doesn't matter if you are hitting a local recreation center or spending a night or two in a nearby hotel, either way, it's a blast.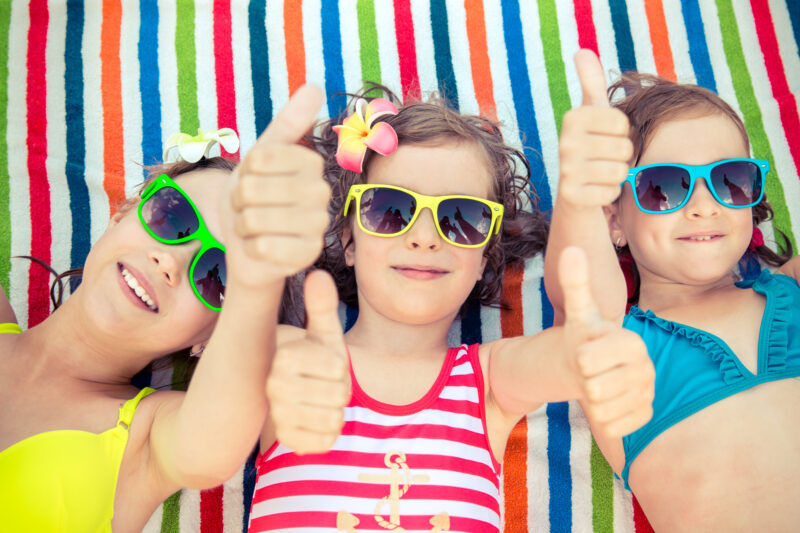 Indoor Water Park
If going to a local indoor water park just isn't what you want to do on spring break, escape to your closest indoor water park resort, such as Great Wolf Lodge. There the air and water temperatures are balmy year-round, and a night or two is long enough to feel like you've gotten away.
Hit the Beach
Local Texans know the island of Galveston is a Gulf of Mexico gem for families. Enjoy the beaches, a terrific children's museum, a water park, and much more. There's even more outdoor fun to be had with hiking, camping, boating, kayaking, fishing and more. What an affordable adventure!
If you. happen to be inland and can't make it out to the beach, find a lake nearby instead. Many lakes offer family-friendly attractions such as boating, swimming, fishing, or any number of fun activities to try.
Whether you want to travel or stick a little closer to home, this list of fun things to do over spring break offers plenty of ideas for a memory-making good time.
Tell us: what fun things are you going to do for spring break this year?
More From One Crazy House: