Going on vacation or planning a road trip soon? While the destination is fun, the travel experience is often less than stellar. From packing to making the most of your time in the car (especially with kids), a few traveling tips can go a long way toward making your trip more enjoyable. Here are the best travel tricks and tips that we've found. So, start packing!

Travel Hacks for Making the Best of Your Trips
Learn how to fold shirts to save space in your luggage. Every little bit of space matters. After all, who wants to drag tons of bags around?
Use a pill compartment to keep track of small items, like jewelry.
Pack your shoes in a shower cap to keep them from touching your clothes.
Put a dryer sheet in your suitcase to keep clothes smelling fresh while you travel. (Here are more ways to use dryer sheets around the home.)
Make single-use packets of your favorite products using drinking straws. This is a great idea for a short overnight trip or for camping.
Traveling Tips
Put a binder clip over your razor to protect the blades (and your clothing)! And check out these binder clip hacks for even more clever ideas.
Put your makeup in contact lens cases for short trips. Who wants to lug all those bottles and containers around?
They're also great for transporting earbuds. Why didn't I ever think of this?
Mint containers are also great earbud holders.
Always reaching for the kids' drinks when they drop them? Put those sippy cups on a leash!
Use a heat-safe potholder to store your curling iron, flat iron, etc. We still recommend letting your tools cool completely before packing them, though!
Make one of these handy soap pouches instead of packing a loofah!
Store your bobby pins in an empty Tic Tac container. (More uses for Tic-Tac containers here!)
If your vehicle has third-row seating, it's hard to reach things to the rear passengers. Create a pulley system to move things back and forth instead!
Stash some cash in an empty Chapstick tube. It's a less likely target for thieves.
Make phone number bracelets for the kids to wear while you're traveling, and read these tips for traveling with kids.
Or make phone number necklaces if those are easier for your kids to keep up with (by UniquebyU).
No road trip is complete without a few fun games for the kids.
Learn how to fashion airline barf bags into a holder for your smartphone. Free entertainment!
Turn an old cookie sheet into a travel tray for the kids.
A washcloth travel kit makes it easy to tote your favorite products to the shower. And it's really easy to make… no expert sewing skills required.
Use straws to prevent your necklaces from tangling in your luggage.
Bring along a couple of clothespins to keep your toothbrushes propped up off the hotel bathroom counter. (See more clothespin hacks here.)
If you pack full-size bottles of lotion, shampoo or conditioner, place a small piece of plastic wrap between the bottle and cap to prevent leaking.
Make a road trip countdown activity chain to keep the kids entertained during a long car ride. That's so smart!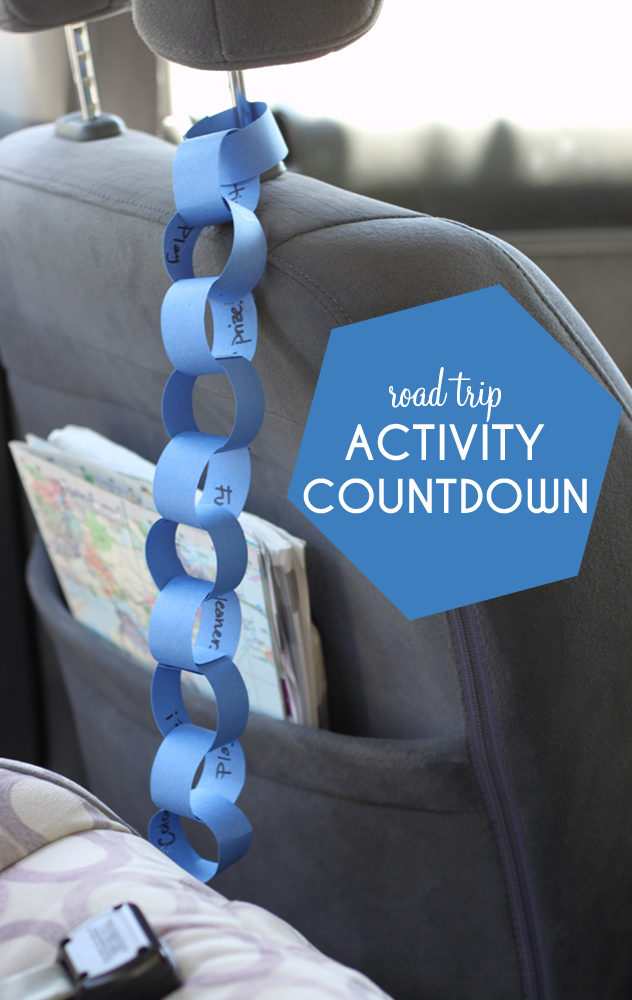 Lose your luggage lock? A paperclip can keep the zippers together in a pinch.
Keep those plastic Easter eggs around all year long. They make great snack holders for the kids during road trips. Just put the eggs in an egg carton, and you're all set with a variety of snacks.
Alternatively, a small tackle box with lots of compartments serves as a great snack organizer, too.
For more travel tricks, check out: