That filing cabinet sitting in the corner of your home office — it's not exactly pretty, is it? No doubt file cabinets serve their purpose, but their utilitarian look doesn't exactly flow with the decor. Well, it's time to give that ugly piece of office furniture a new look. Want some ideas? We've found 15 fabulous file cabinet makeovers to get your creative juices flowing! Check out our home office organization ideas while you're here.
File Cabinet Makeovers You Have to See to Believe
If you have two filing cabinets, paint them white, and add a wide plank between the two to create a makeshift desk. Love how softened up this utilitarian look is.
Add a cutting board on top and some hooks for hanging your utensils, and you have yourself a gorgeous kitchen cart for prepping food.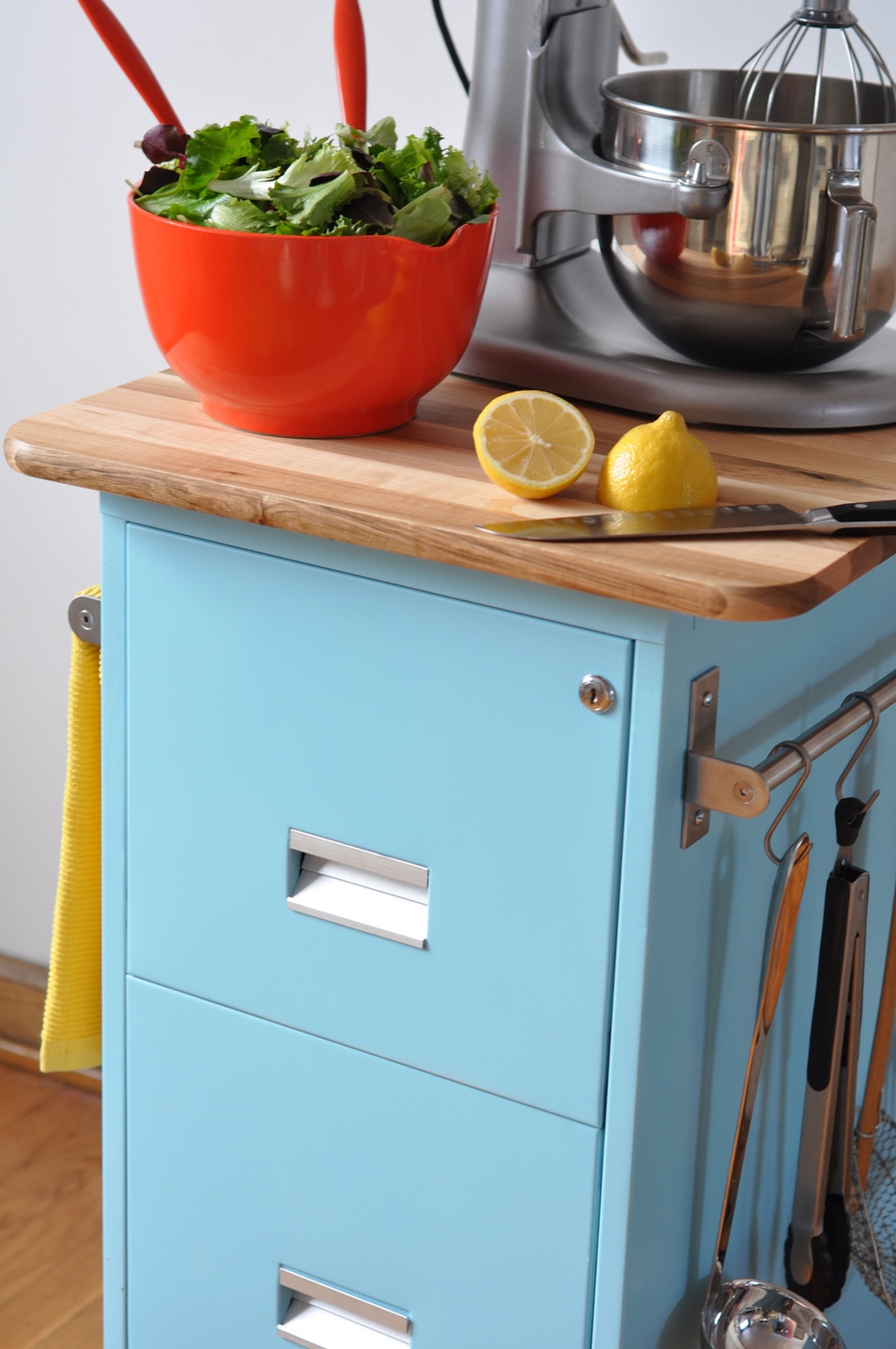 This garage storage idea is one of our favorites. They've turned the file cabinet on its back, removed the drawers, and added pegboards for hanging storage. It's genius.
Do you have an old, beat-up file cabinet that you still need to use for storage? Make it over for free with pallets. This rustic cabinet would look great in just about any room.
These two cabinets didn't look much alike in the beginning. But a little TLC created a matching set for stylish storage.
Use chalkboard paint to give your file cabinet a makeover. You can easily change the contents without worrying about pesky labels (just erase and write), and it's handy keeping a to-do list or shopping list right by your desk.
Brass hardware pops on this navy file cabinet turned dresser. This is one of my favorites in the list!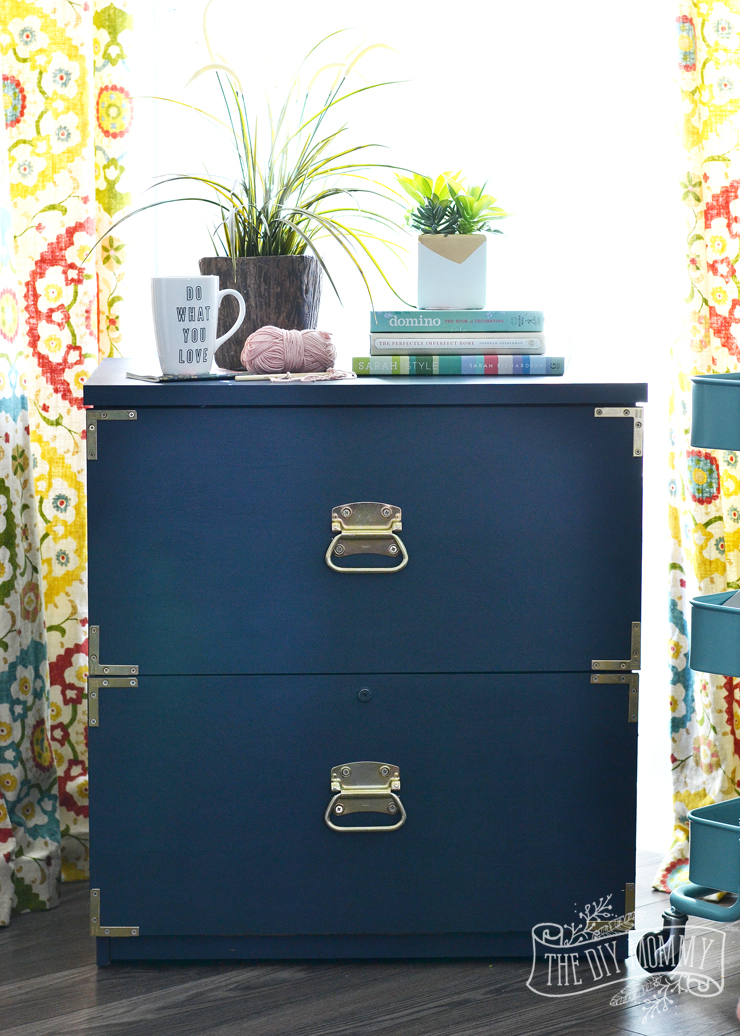 Give your file cabinet a brushed steel look with this tutorial. That's much nicer than your typical gunmetal gray cabinet!
This blogger achieved a gorgeous textured look using plastic light diffusers on the cabinet facings.
It's amazing what a little decoupage work can do. This filing cabinet went from drab to fab for sure!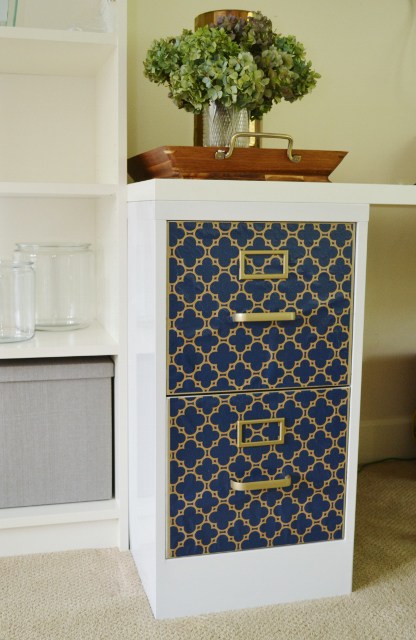 This pretty in pink "Thank You" filing cabinet is calling my name.
The marble paper on this filing cabinet is stunning; I never would have guessed it's a DIY.
This modern and simple design was created with just paint and tape. It's easy and beautiful.
Don't be afraid to try both stencil designs and an inspirational quote. Here, it's blended beautifully!
Use wallpaper or contact paper to decorate the sides and back of the filing cabinet, while updating the face with a fresh coat of paint and new hardware.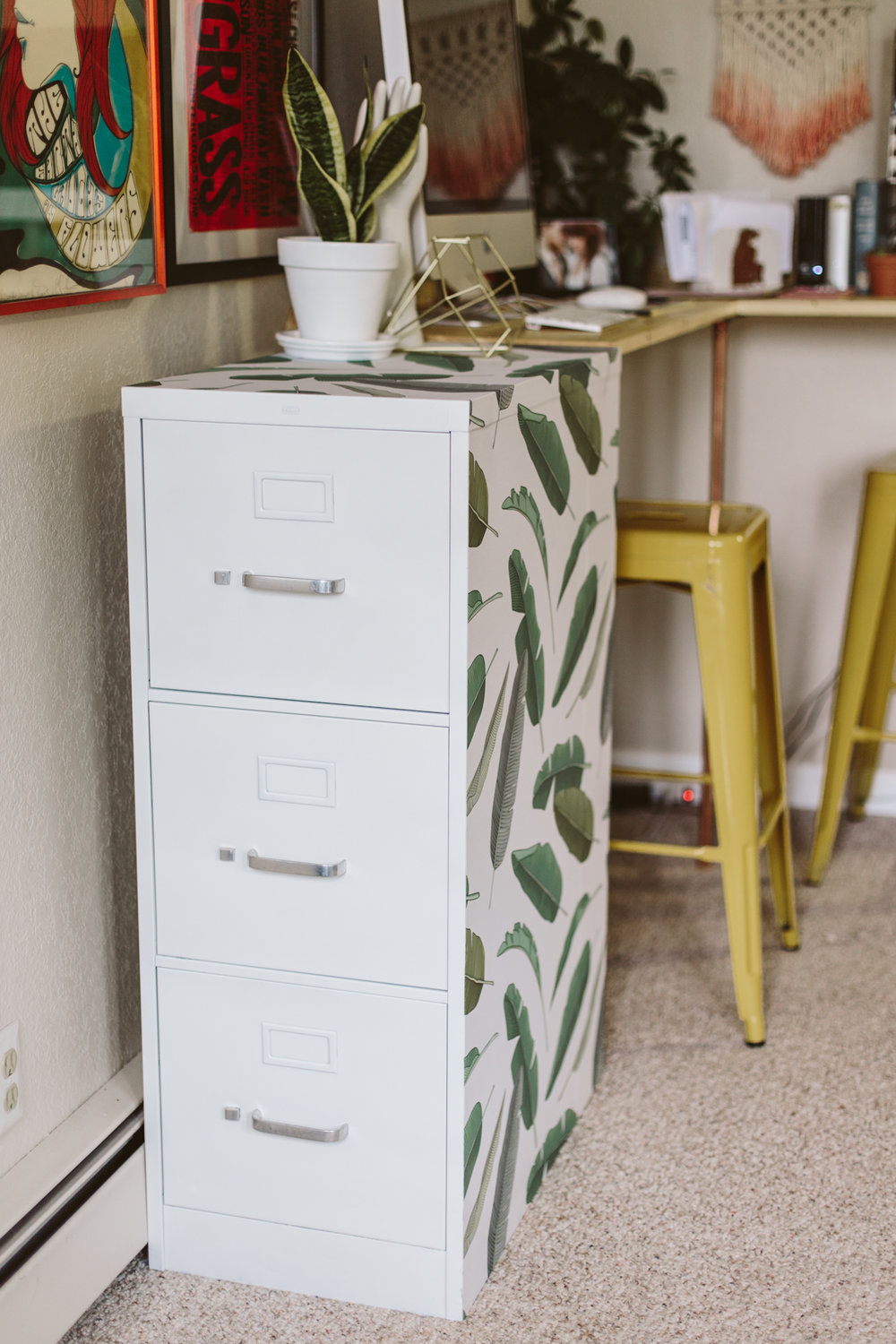 Enjoy these file cabinet makeovers? Take a look at these posts!
16 Ideas for the Most Organized Desk Ever
16 Cool Things to Do with Washi Tape