As moms, we all know that there are sometimes bathroom smells you just can't seem to get rid of. Until now! Use these genius tips to freshen up your smelly bathroom – easily.
Have you noticed that your bathroom just doesn't smell as fresh as it used to? I've struggled with that problem since my son was potty trained a few years ago!
Parents, you know what I'm talking about.
But, you don't have to scrub and scour only to make your home smell like a bunch of chemicals instead of those other icky smells.
Here are 13 easy ways to get rid of bathroom smells, most of them using natural ingredients!
How To Deodorize A Smelly Bathroom
Terrible bathroom smells can make your bathroom seem like a toxic wasteland. Keep your bathroom deodorized and fresh with these clever hacks.
Essential Oils To The Rescue!
Add a couple drops of essential oil inside the toilet paper roll to release a fresh scent every time someone uses the TP.
You'll be surprised at how much fresher your bathroom is with this quick trick.
Genius Essential Oil Tips and Tricks
There are many essential oils tips and tricks youu2019ll learn as you transition to a chemical-free life. These tips will make you wish you tried them earlier.
Read more here.
DIY Toilet Bombs
Speaking of essential oils, you can pair them with baking soda, water, and citric acid to make your own DIY toilet bombs to get rid of toilet odor.
The baking soda helps absorb and eliminate odors, the citric acid is a great antimicrobial, and of course, the essential oils add a pleasant scent to the porcelain throne.
DIY Toilet Bombs
Looking for a way to freshen your toilets between cleanings? Check out this recipe for DIY Toilet Bombs. Just pop them in the toilet and let them go to work!
Read more here.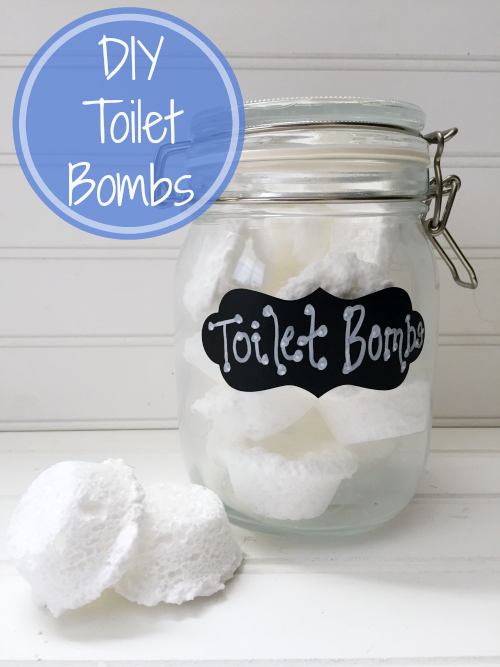 Poo-Pourri
Have you heard of Poo-Pourri? It's a spray that you use before you use the bathroom to help eliminate odors while you're going #2. But, you can make your own copycat poo-pourri at home to save some money.
Copycat DIY Poo Pourri Spray
Keep your bathroom smelling fresh with this easy copycat recipe for poo pourri spray. Spray it in the bowl before you go and nobody will ever know!
Read more here.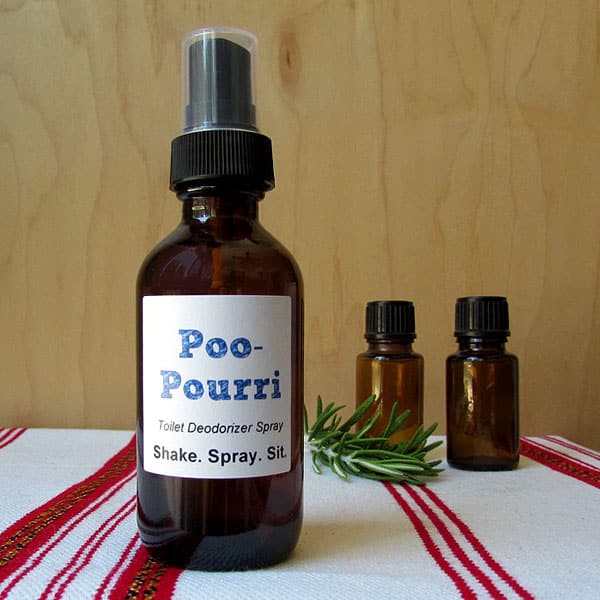 Keep That Toilet Brush Clean- The Easy Way
It's no surprise that your toilet brush may be harboring some germs and odors. Fill your toilet brush holder with Pine-sol (or your favorite cleaner), and let your brush soak in that between uses.
Keep it Clean and Smelling Good
That toilet brush can start smelling pretty bad (and getting moldy) in practically no time. Keep it clean, sanitary, and smelling amazing with this trick.
Read more here.
Easy Remove Toilet Seat
Terrible, awful, no good bathroom smells can hide in those tiny crevices that you don't clean that often, particularly if you have boys in your home. Sorry, fellas, but it's true.
Every now and then, remove the toilet seat to clean around those fittings. Seriously, this one trick makes a huge difference! You'll be amazed.
Sneaky Places Urine Smell Hides
These 4 areas can get overlooked & trap that pesky smell! How to get rid of the urine smell in the bathroom.
Read more here.
DIY Trashcan Deodorizer Tabs
I've never met a trash can that couldn't use a little freshening up. Try some of these homemade trash can deodorizers in your bathroom trash can. Goodbye smelly bathroom (trash)!
How to Make Trash Can Deodorizer Tabs
Is your trash can smelly? Try these trash can deodorizer tabs. They are easy to make and will leave your trash can smelling great!
Read more here.
Air Freshener Meets Home Decor
Who says air fresheners have to be ugly? Some scented air freshener beads, artificial flowers, and a pretty mason jar make for a decorative air freshener that will make your bathroom look and smell amazing!
DIY Air Freshener Decoration
This is a DIY project you don't want to miss. Your home will both smell and look amazing in no time.
Read more here.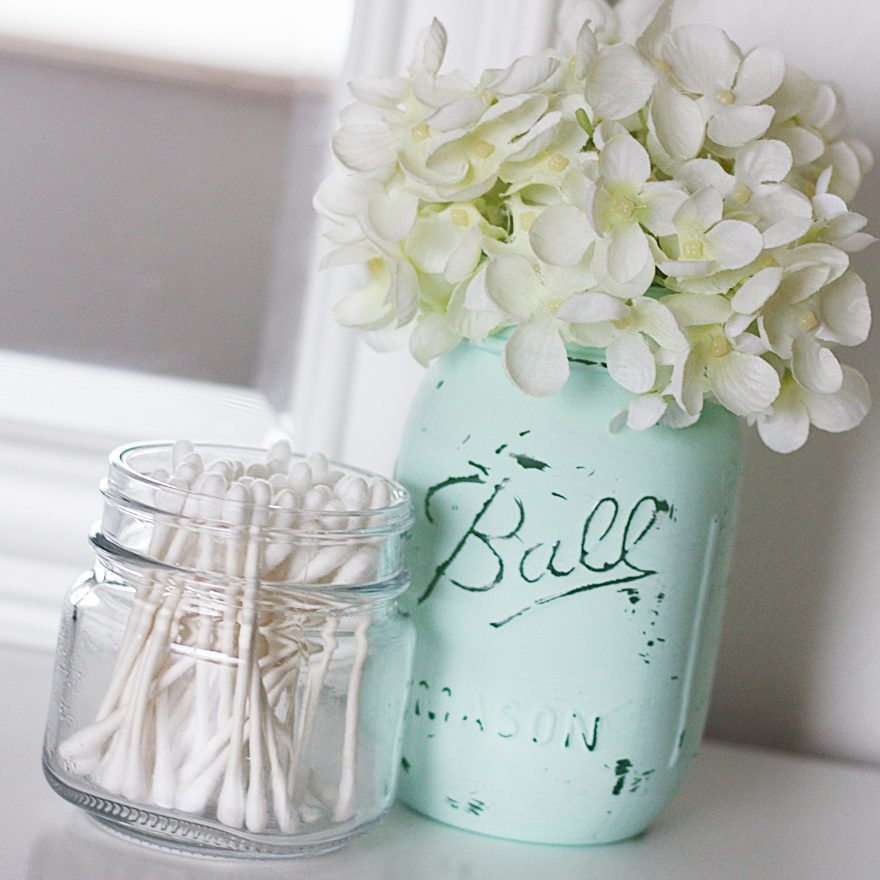 Odor Eliminator
If you like a subtle scent that gets rid of bad smells, try this DIY odor absorber jar. Simply add some baking soda and essential oils to a small mason jar, add holes in the top for air to circulate, and you're all set.
Homemade Air Freshener
Easy DIY Homemade Air Freshener. You will not believe how easy it is to make, and it seriously helps pull the odor out of the air in the stinkiest of rooms.
Read more here.
Alternative Air Freshener
We thought this idea for a gel air freshener was genius. It also uses essential oils, but they're paired with unflavored gelatin and some decorative elements!
DIY Bathroom Air Freshener
House full of people? Small bathroom? This DIY Bathroom Air Freshener made with gelatin and essential oils is simple to make and smells heavenly!
Read more here.
Vinegar In The Tank Hack
Have you tried vinegar in the water tank? Pour in one cup, flush it a few times, and your toilet will smell fresh again. Do not allow the vinegar to sit in your tank for long periods, though.
Easy Natural Toilet Cleaner
Easy Natural Toilet cleaner that involves practically no work at all!
Read more here.
Knock Out The Smell
Pair witch hazel with essential oils and purified water for a smelly odor knockout combination that doesn't overpower your senses.
DIY Smelly Odor Knockout Spray
This all-purpose spray is non-toxic and harnesses the powers of essential oils to neutralize odors in all areas of your home, especially the kitchen and bathroom!
Read more here.
Make Towels (Actually) Smell Fresh
Smelly towels may be part of the odor problem in your bathroom. If so, use vinegar and baking soda to clean not only your towels but to make your washer and dryer smell better, too.
How to Naturally Clean Smelly Towels: the Fool Proof Guide
Musty, moldy towel odor is caused by bacteria. Gross but true! Learn how to naturally eliminate laundry room bacteria and keep towels fresh with this green cleaning tutorial.
Read more here.
And finally, my friend swears that she could never get rid of that "boy smell" in her bathroom until she got a Steam Mop. It's worth a try, right?
Easy Ways to Deodorize Your Smelly Bathroom: Final Thoughts
I hope you found some tips on here that help you make your bathrooms go from smelling awful to smelling fresh and clean!
Let's face it, even if you have time to clean your bathrooms as a busy mom, kids can make them smell terrible in no at all.
Use these tips to keep those bathrooms smelling great – with practically no effort on your part!
More Cleaning Inspiration from One Crazy House
Pin for Later!