With the New Year coming up quickly, it's time to start planning out those New Year's resolutions! This year, do it differently so that you can actually achieve your goals. Here's how.
One of the biggest New Year's traditions is to to "turn over a new leaf" by making goals to improve your life in various ways (ex: lose weight, exercise more, eat healthier, use a planner, be more patient, etc).
And while that's a good thing to do, as most of us know, maintaining New Year's resolutions is a challenge all in itself. Changing habits and instilling new ones is a challenge, but the mistake that many people make is to set unrealistically hard New Year's resolutions.
That's just setting yourself up for failure.
While you want resolution ideas that challenge you, you don't want to set something that's so hard it's impossible to achieve.
Don't make the mistake of setting crazy hard ones that no one (seriously…no one!) can meet! This year, give yourself a bit of a break and give yourself resolutions that you can actually achieve!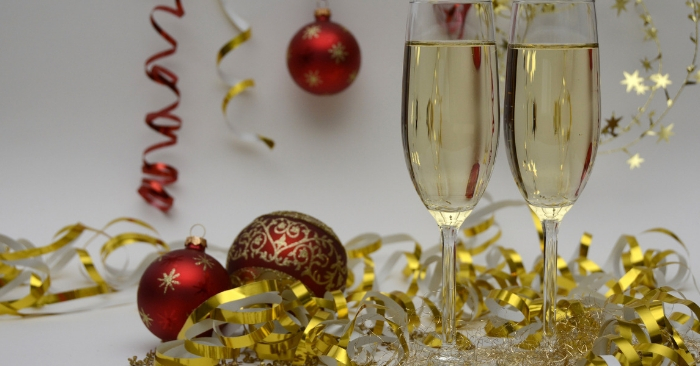 New Year's Resolutions To Try This Year
Why start off the year being super rough on yourself? Kick-off the New Year with fun resolutions that you'll actually enjoy doing while making positive changes at the same time!
Say goodbye to the resolutions of the past, and hello to the current resolutions that will bring a smile to your face and a pep in your step! Here are 10 crazy simple New Years Resolutions that literally anyone can (and should!) make!
Wake up (And Get Out Of Bed) On The First Alarm Buzz Every Morning
You can do this! No more hitting snooze this year! Out of bed the first alarm, every morning, every time.
Eat A Side Of Vegetables With Every Meal
Super simple. Salad? Steamed veggies? Stir-fried broccoli? The option to add a vegetable to every meal is so very simple! Or, try healthier weeknight meals to cut back on carbs, sugar, etc.
Healthy Meal Prep Help
With just a few steps, you can learn how to make healthy meal prep part of your lifestyle. Grab these easy meal prep ideas to help you get started today.
Read more here.
Volunteer Within Your Community Once A Month
Studies have shown that helping others creates happiness within ourselves. Incorporate volunteering into your life and you'll notice that you feel better without any additional effort!
And believe it or not, but making a difference in your local community is super easy to do! Find an organization that you want to help, and volunteer at least once per month helping out.
That could be at your local food bank, your kids' school, at the humane society, for a local soup kitchen, Habitat Humanity, etc. The options are endless for you to find something that you're passionate about and donate your time to it!
Write Down One Thing That You're Thankful For Each and Every Day
Regardless of your mood, take the time to write down something that you are thankful for each and every day. You'll love how it lifts your spirit and your mood and can really turn your entire day around!
30 Days of Thankfulness
Itu2019s time to take a moment to be thankful for the small things. We came up with a family project, challenge ourselves to 30 Days of Thankfulness.
Read more here.
Challenge Yourself To Read One New Book Every Month
Reading is a great way to relax and stretch the brain. I try to read for a few minutes every single night before going to sleep. Whether you do that or find another time (ex: while drinking your cup of coffee?) to read, work it into your day.
This year, one book per month is your goal!
Exercise At Least 30 Minutes Per Day
Most people think they don't have time to exercise during the day (especially the workday). However, 30 minutes isn't a long time when you think about the duration of the day!
Find 30 minutes to work out each and every day. It could be when you wake up, after you have your morning coffee, on your lunch hour, after work, or when you put the kids to bed.
And, if you have to split it up, split it up! Just make it happen – 30 minutes a day is very do-able!
Try These 15 Minute Workouts To Get Fit Fast
Try these 15-minute quick workouts that you can do right at home. These 15-minute exercises will keep the workouts interesting and help you feel your best.
Read more here.
Put $20 Per Week In A Savings Account
If you put $20 every week into a savings account, you'll have quite the stash at the end of the year!
It's a simple process and many companies may actually have an option for your paycheck to automatically take that $20 and deposit it into a different account for you. That way, you don't even feel like you're taking money away and later realize that you are saving money!
Related Post: 16 Couponing Tips to Save You the Most Money
6 Easy Ways to Save Money Without Stressing Out
Some of the hacks weu2019ve shared are very easy ways to save money? Of course, this is just one money-saving concept, but weu2019ve got a few more to share too.
Read more here.
New Year's Resolutions: Do Something Nice For Yourself Every Week
Self-care is so often one of the last things on our priority lists, and it really should be the opposite.
Get a manicure, have a spa day at home, buy a new top, update your book collection, have a bath with bath bombs… something, anything but it has to be relaxing and just for you.
Spa Day at Home: Relieve Stress and Feel Your Best
Take extra good care of yourself with a pampering spa day at home. Here are 15 easy-to-make DIY home spa ideas to help you feel amazing.
Read more here.
Make One Day Per Week Be Electronic Free
It is possible! Think of everything that you can accomplish and get done if you take one day per week and make it be electronic free. No phone, no computer…nothing.
Just you, your thoughts, and the world as a blank canvas. What amazing family time and adventures your can have!
New Year's Resolutions: Start A New Hobby 
This is the year to start something new that you've never done before. Horseback riding, learn a new language, painting class, guitar lessons…the options are truly endless.
Who knows? You may discover a passion that you never even knew that you had!
No Joke! 5 Simple Hobbies That Make Money
Check out these 5 simple hobboels that make money! That is right, a hobby can cushion your bank account, and these hobbies are fun!
Read more here.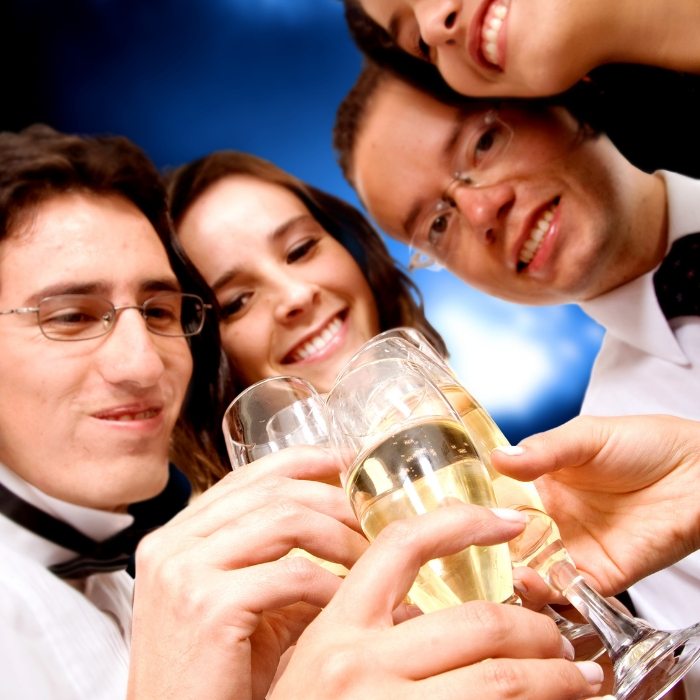 Did you find something on this list that jumped out at you? Try these simple New Year's resolutions to make it your best year yet! And if you want to add more to this list, feel free…they're your resolutions, after all!
What will you add to your New Year's resolutions list this year?
More New Year's Inspiration From One Crazy House
Pin for Later!