Do you have old CD cases lying around? Bet you do… and here is a list of all the things you could do with a CD case.
Some of these are genius!
What to do with CD cases
Make a Fake Stained Glass Window. If you have a collection of colorful CD cases, and a room you want more privacy in, consider creating a "stained window" using the CDs as window covering.
Use old CDs and CD cases as accessories and an oven window and stove top in a cardboard play kitchen that you make for your kids.
Make a living display of art. This CD case Hack became a birthday card and a science lesson all rolled into one! – via Art Projects for Kids.
Genius CD case Hack. Transport your bagel to and from work in a CD case. It's the perfect size!
Make your own maze toys using a CD case and some wax string! Keeps the kids enterained and when they get bored you can change them out and make a new one!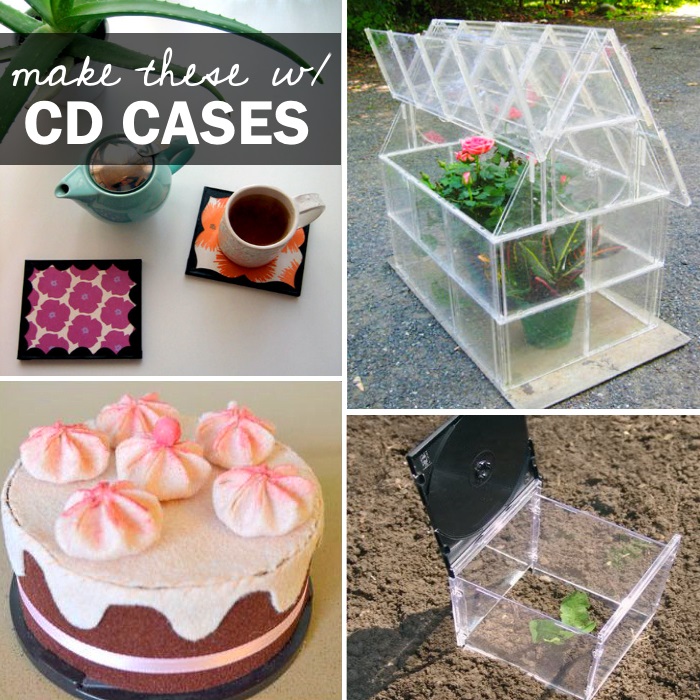 Things to make with an old CD case.
These adorable coasters are made from paper-covered CD cases. How cute are they?!
This girl made a greenhouse for her roses out of a bunch of CD cases. This is probably the coolest CD hack I have ever seen!
Create a CD Case Cake made out of felt and a CD case! It would be fun for a play kitchen.
Upcycle a CD Case.  Is it just a little too early for planting? Consider making a mini-greenhouse to contain your growing plants.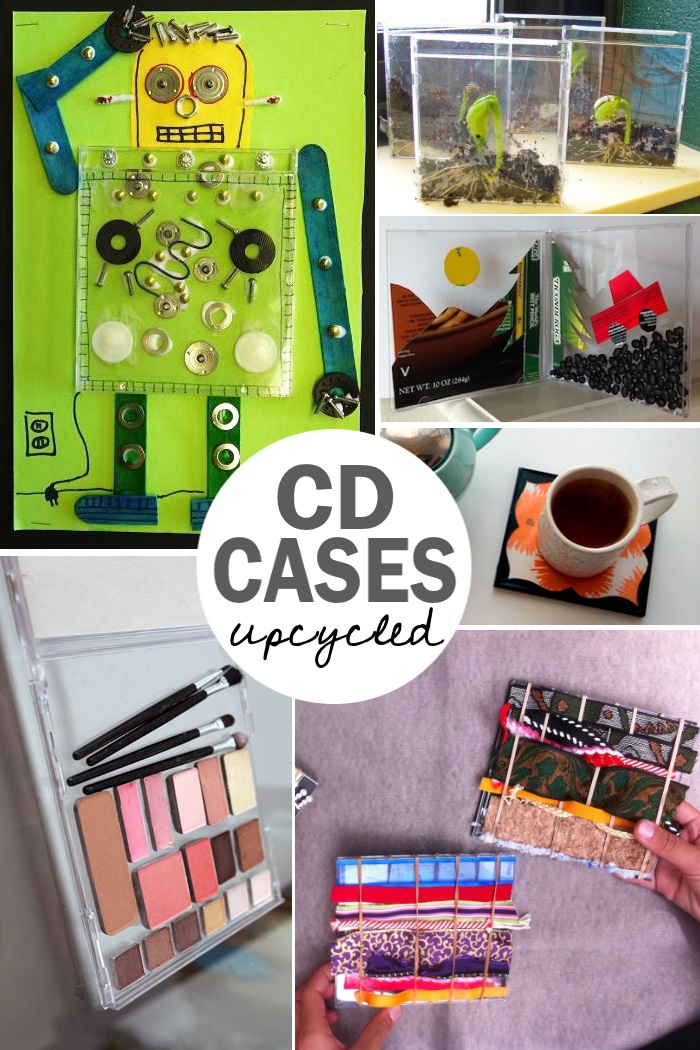 Things you could do with CD cases
Great CD case craft for kids! Use a clear CD case as the body of a robot and draw the rest of him on the construction paper!
Instead of using a zip-lock bag to grow beans, try it in an empty CD case. It's so much easier for the kids to handle and observe because it's not able to be squished like a plastic bag would be.
Create an art diaorama from a CD Case – it's an art statement!
In need of an on-the-go makeup palette? How about one made out of an old CD case? It's small sleek design is perfect for a purse or diaper bag.
Weave a texture art work from a CD case, fabric strips and rubber bands.
Want a Daily Dose of Hacks?