No doubt you have a colander or two in your kitchen, but if you spot one at a thrift shop or yard sale, pick it up! They're incredibly useful in the garden, but with a coat of paint and a little imagination, a colander can make a beautiful addition to your decor, too. In fact, we've found 16 new ways to use a colander that we think you'll love! And check out our post on ways to use spice racks while you're here.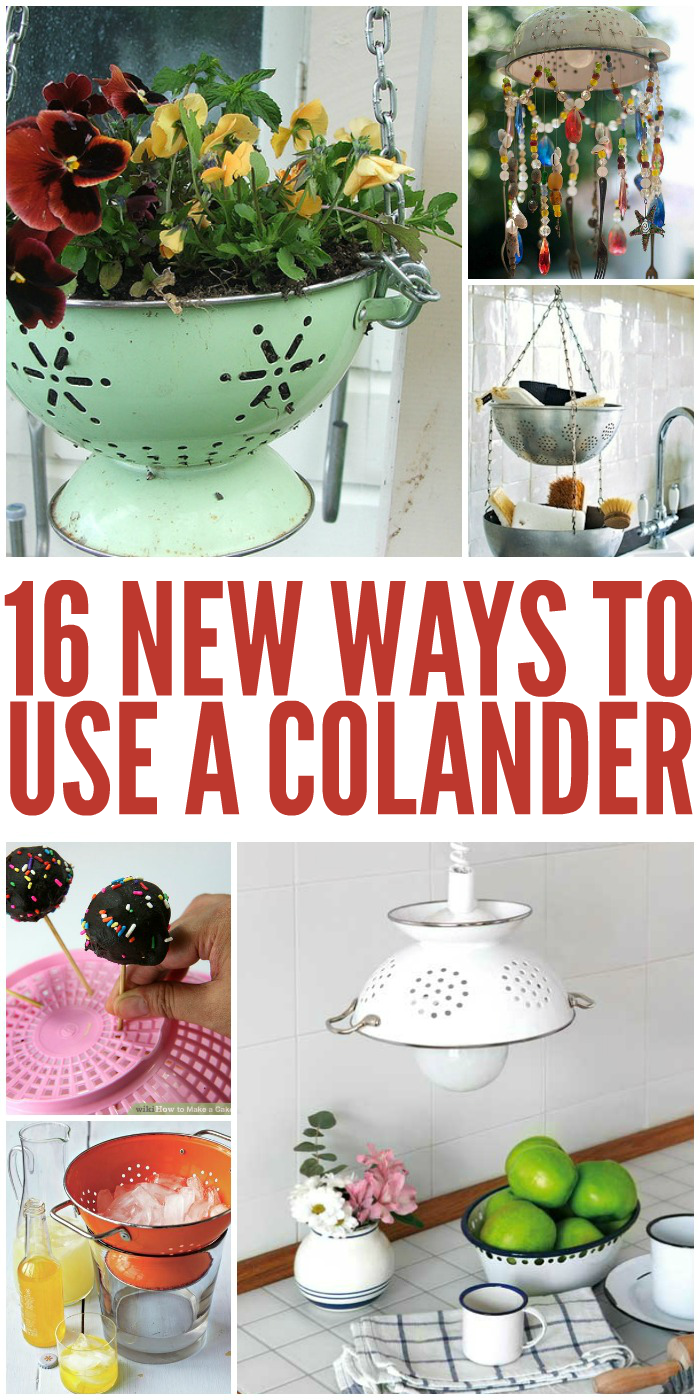 Ways to Upcycle a Colander
Use a colander to scoop up your kids' bathtub toys before you drain the tub. Then sit it in the tub once it's empty to let the toys drip dry. (Get more tips on bath toy organization.)
via Real Simple
Turn one into a chic planter. It provides great drainage, and with a coat of paint, can look very nice hanging on your porch.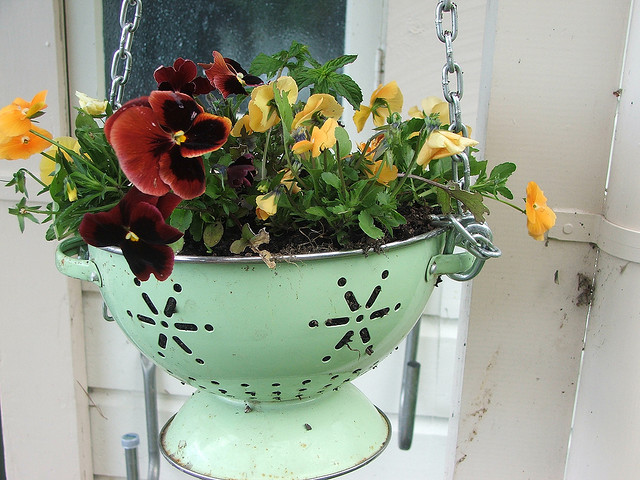 via The Microgardener
This wall of colander light fixtures is super cool!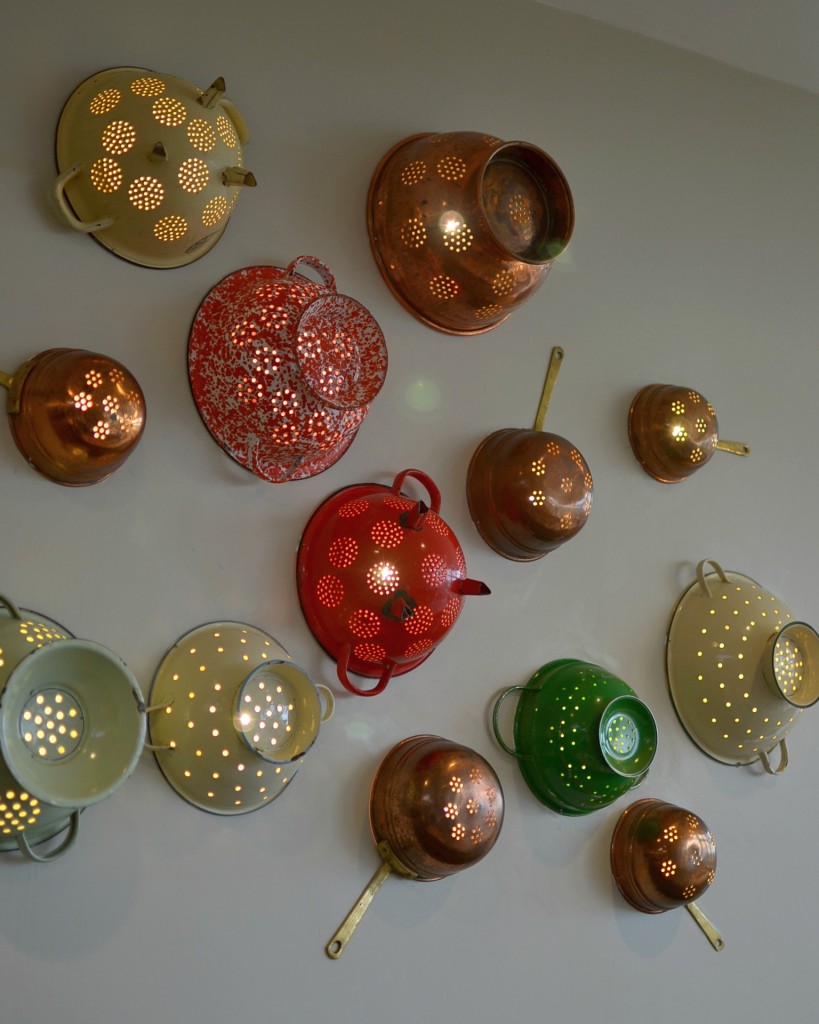 When you're working on a project with several colors of yarn, thread each color through a hole in the colander. It keeps them from getting tangled while you work.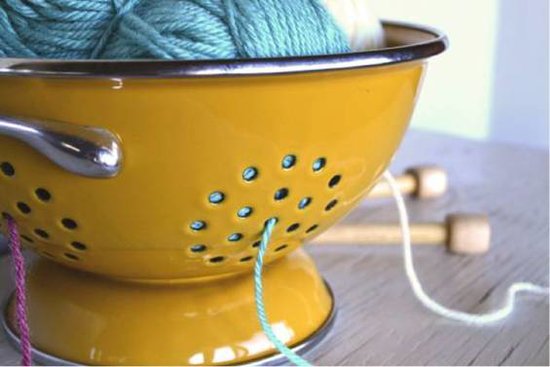 via Pop Sugar
Turn a colander into a stylish lamp for your kitchen.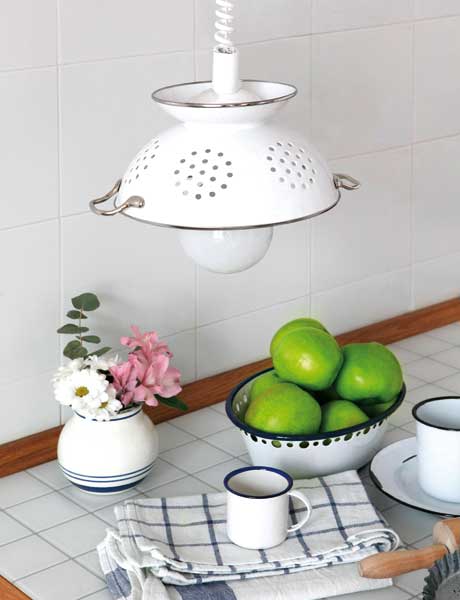 via Shelterness
Make a tinkling wind chime out of a colander, beads and old silverware. I love how they sound on a breezy day!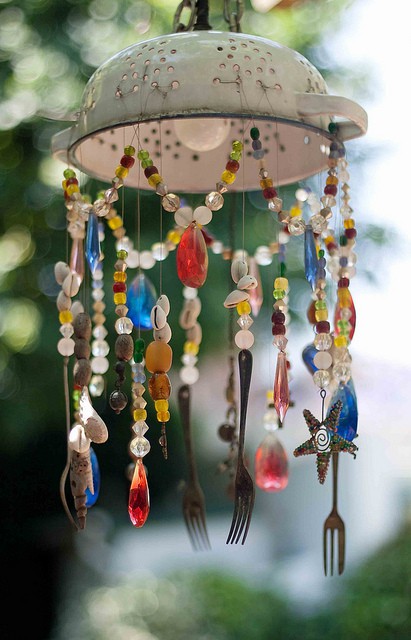 via Wallace Gardens
Wash your delicates in a colander. This is especially handy for fabrics that you don't want to wring dry because they might stretch. Need more laundry tips?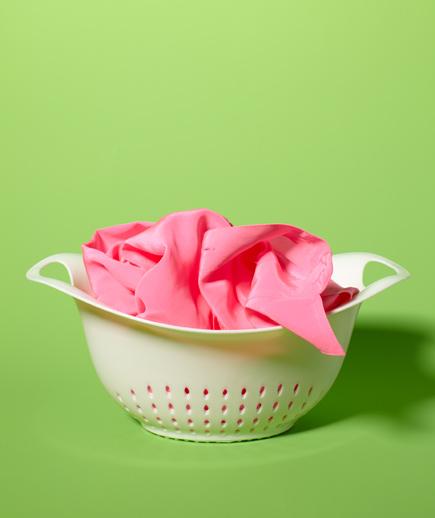 via Real Simple
Display your cake pops at a party. So smart!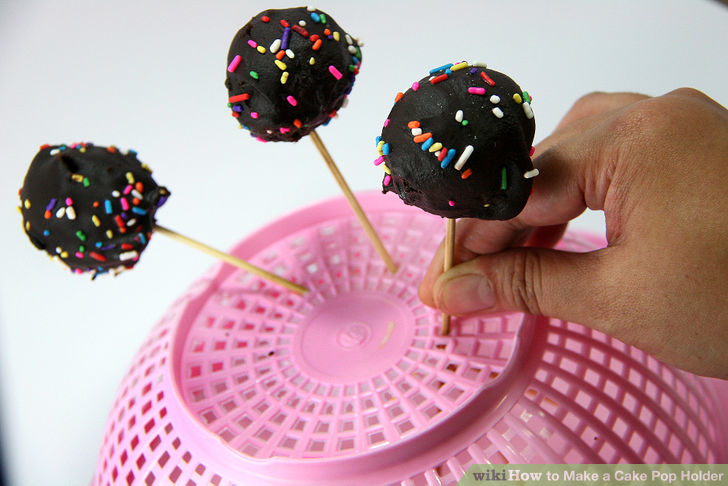 via wikiHow
Put some straws and your colander in front of your toddler for fun fine motor practice.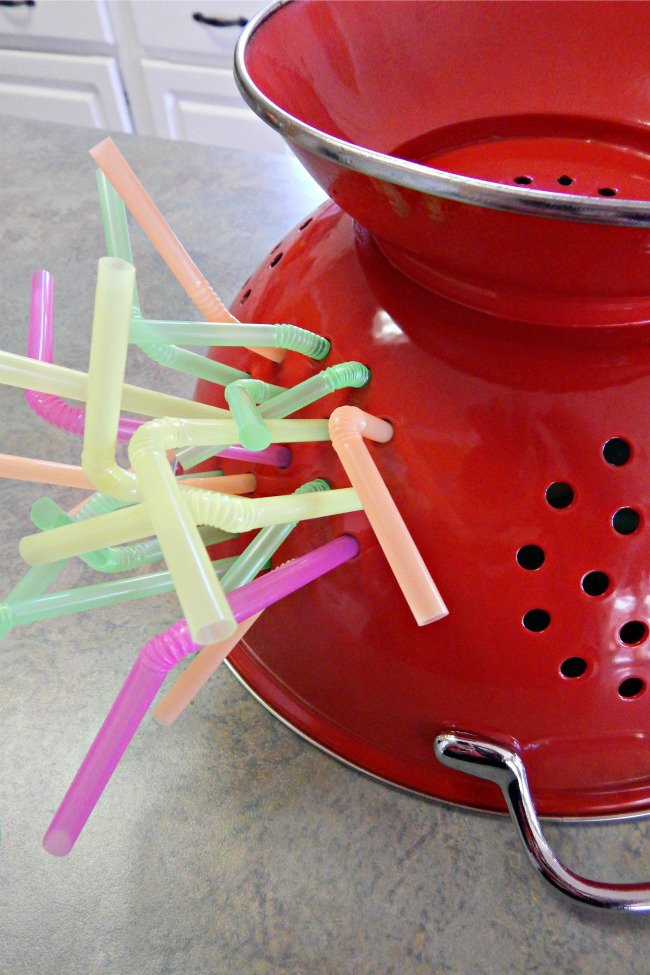 via Kids Activities Blog
Turn them into hanging baskets for fruit, kitchen utensils, etc.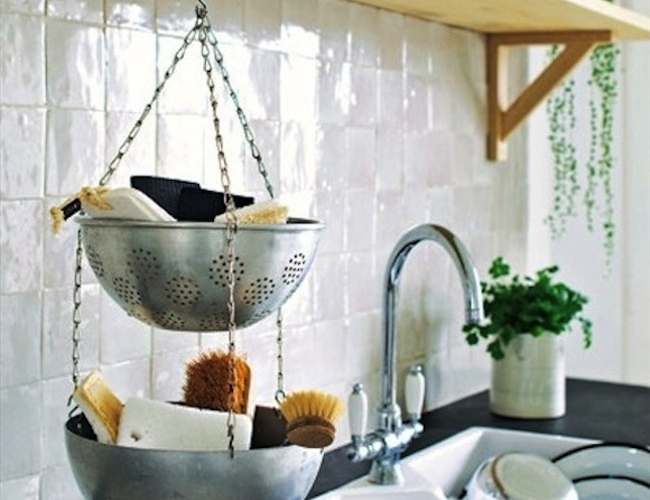 via Bob Vila
This uses a basket, but a colander will work just as well. Hang it from a tree, put some flubber in, and let your kids get messy.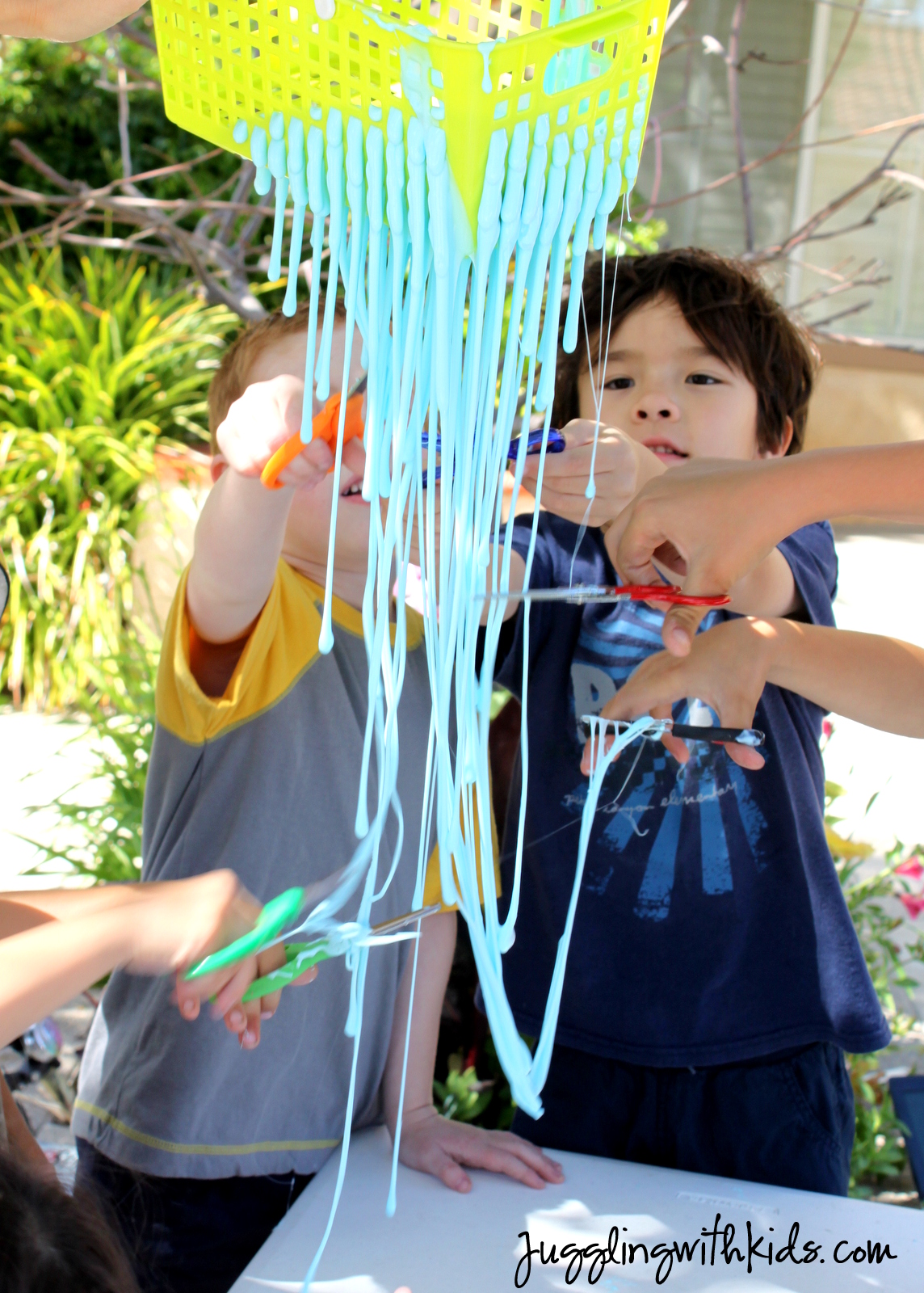 via Juggling with Kids
Keep bugs away from your food when you're eating outdoors. You'll want to use one with tiny holes.
Make a tiered stand with two colanders and a candlestick. Farmhouse chic at its finest!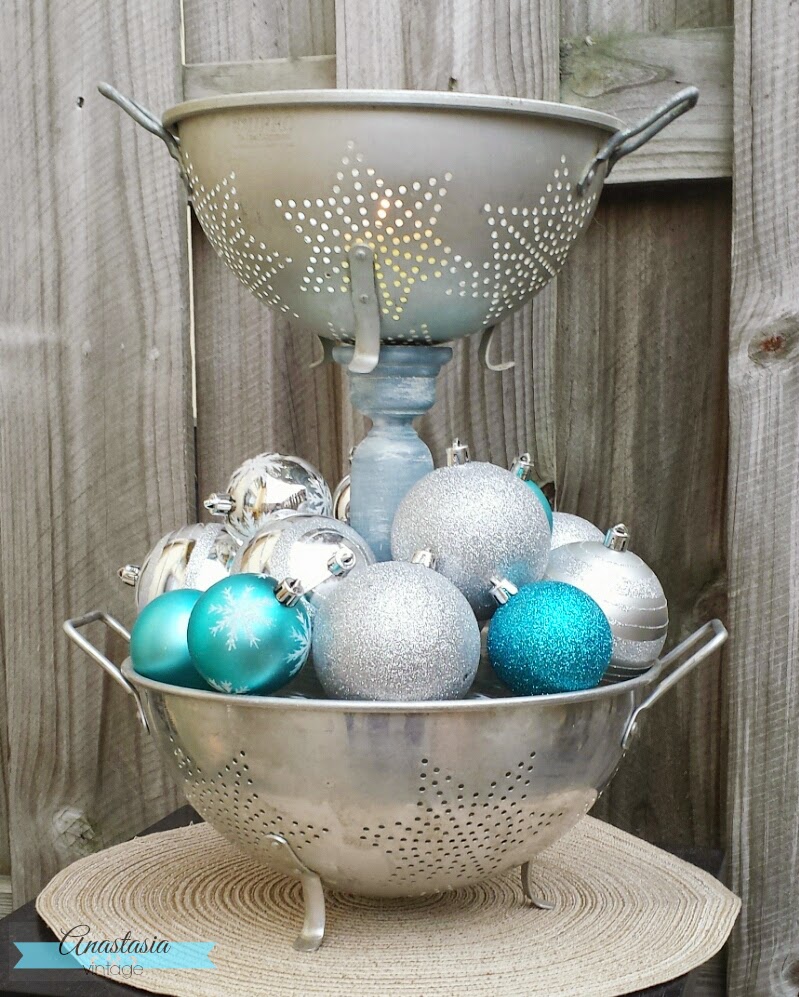 via Anastasia Vintage
Put a colander of ice on top of your ice bucket. As the water melts, it will drain right off. That's genius!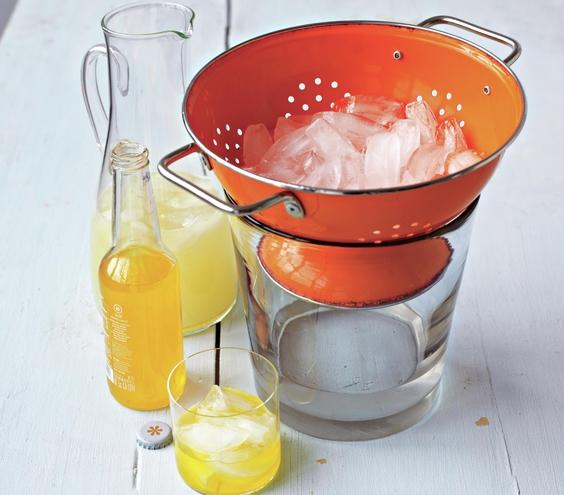 via Real Simple
Arrange a bouquet or centerpiece for your table. This would look lovely at a country-style wedding.

via DIY Crafty Projects
Here's a fun idea for summer: Attach a colander to a helmet and try to catch water balloons. I'm recommending this one for our family reunion!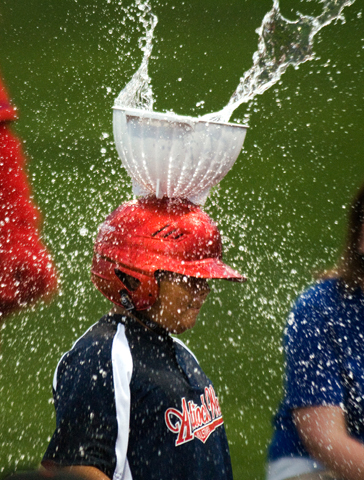 via Parties 4 Me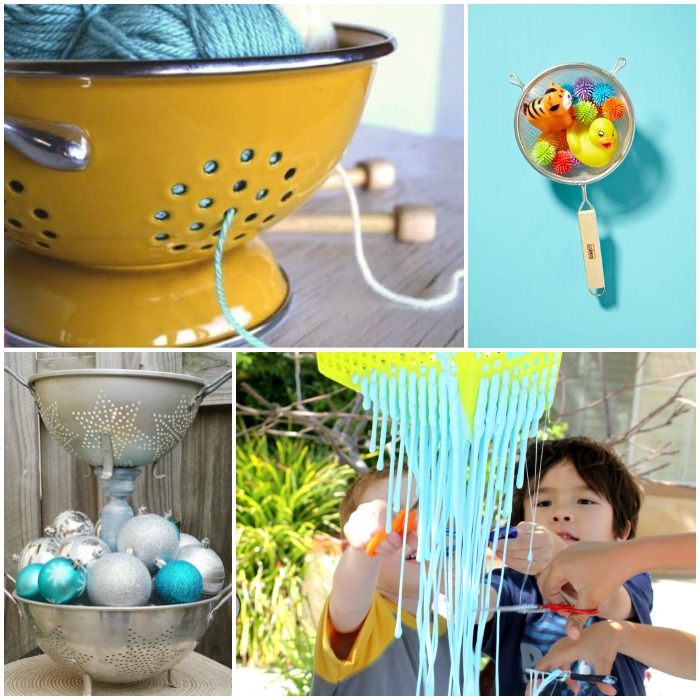 More Household Hacks: