Plop, plop, fizz, fizz. While Alka-Seltzer certainly is a relief, it does much more than meets the eye (or stomach)! These handy dandy effervescent tablets can be used for simple science experiments, cleaning, or freshening up the fridge. Find out all the wonderfully wacky ways to use Alka Seltzer below!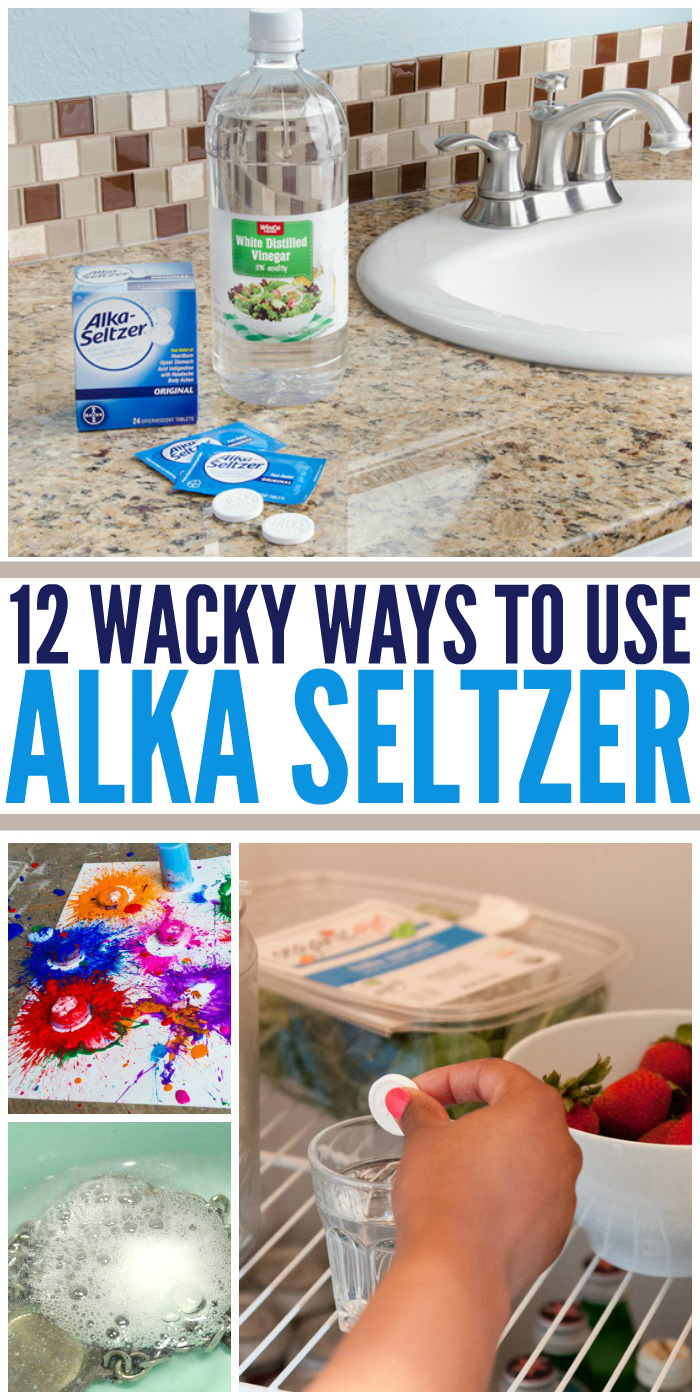 This post contains affiliate links.
Unclog a sink drain with ease! Drop two Alka-seltzer tablets in the drain, and chase them with a cup of vinegar.
via The Krazy Coupon Lady
Make exploding paint bombs so your kids can create some cool artwork for your walls.
via Kids Activities Blog
Clean algae out of a bird bath with Alka Seltzer and copper.
via The Gardening Cook
Get that annoying dirty ring out of your toilet by dropping two Alka Seltzer tablets in and letting them dissolve. (See more toilet-cleaning hacks!)
via Creative Homemaking
Have some gunk in your favorite vase? Add some water and a couple of Alka Seltzer tablets to fizz away the funk.
via Home Hacks
Toss your metal jewelry in the sink with a couple of tablets to remove tarnish.
via Project Fidgety Fingers
Add Alka-Seltzer to a glass of water and put it in the fridge to get rid of bad smells.
via The Chic Site
Make your own lava lamp in an old plastic bottle.
via Ciburbanity
Remove stains from plastic containers by letting water and Alka Seltzer sit in the dish overnight.
via Momables
Make film canister rockets with the kids. Makes a cool at-home science experiment!
via All for the Boys
Use it to blow up a balloon. Fun and educational!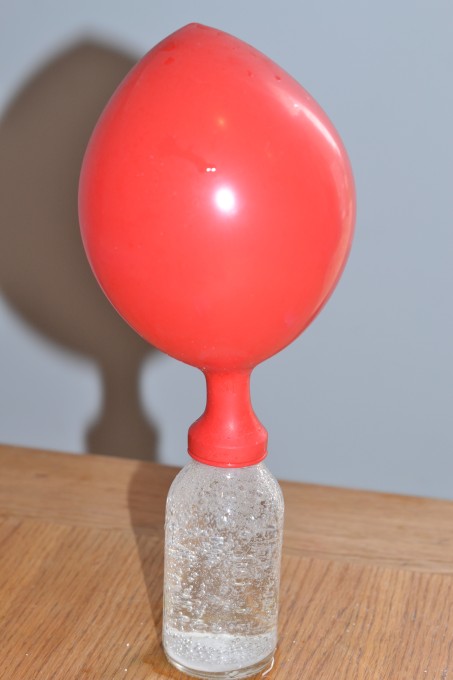 via Science Sparks
Use Alka-Seltzer to create realistic bubbles when you're fishing with tackle. You can use it with bait, too, but the bubbles are especially helpful for attracting the attention of other fish when you're not using live bait.
via Pinterest
Have an Alka-Seltzer hack you'd like to share? Post it to our Facebook page!