New Year's Eve will be here before you know it, so take a little time now to think about New Year's party themes so you're prepared to celebrate just the way you want to.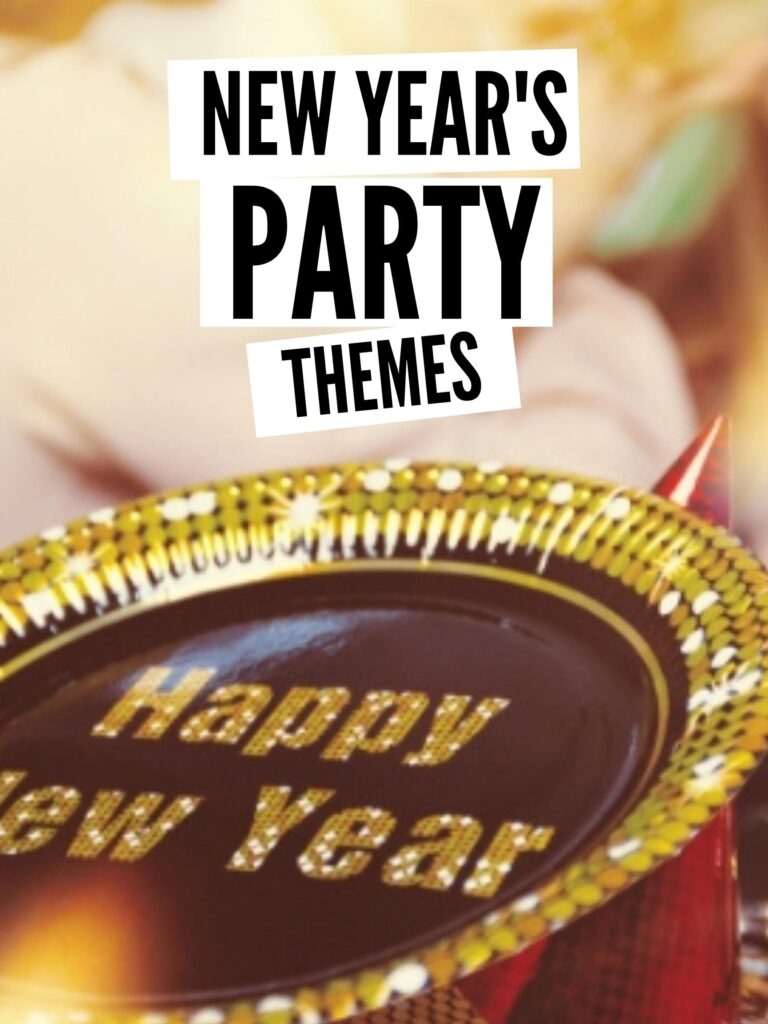 New Year's Eve is a time for celebration, fun, and hanging out with your favorite friends and family. The best part about New Year's Eve? The awesome parties that happen. 😊
Hosting your own party is always a ton of fun! There's no better time than ringing in the new year to do it, but aren't parties more fun when you center them around a theme?
If you are looking for some hilarious and awesome New Year's party themes that totally rock, you're going to love these options. Have fun, and get ready for the best New Year's Eve ever!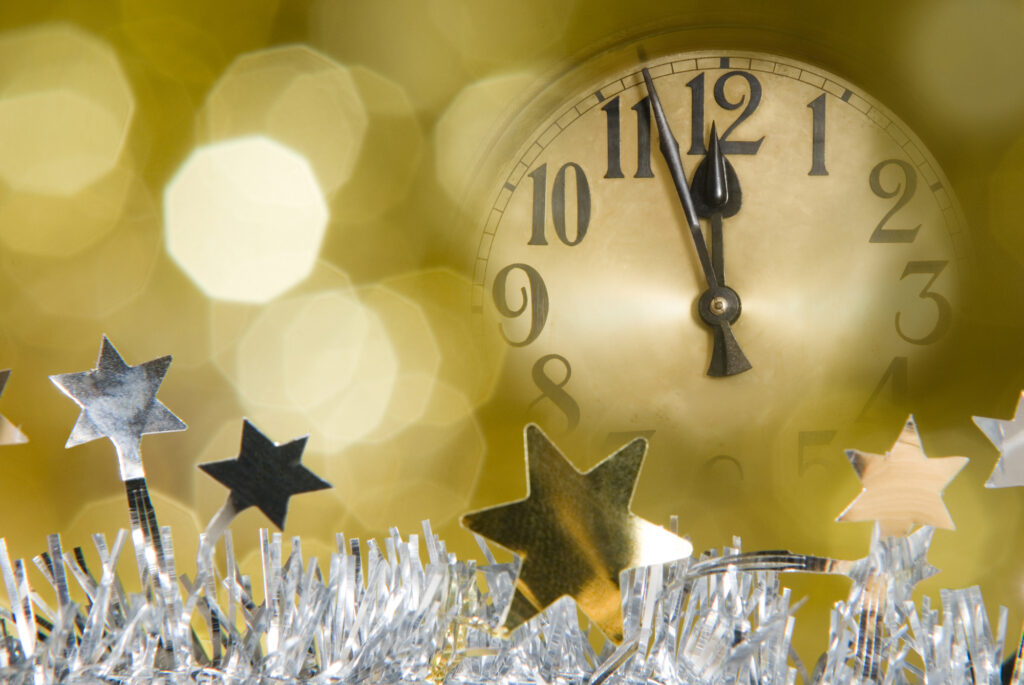 Awesome New Years Eve Party Ideas and Themes To Kick Off The New Year
If you are looking for some super fun ways to ring in the New Year, check out these awesome New Year's Eve Party theme ideas!
Whether you want a raucous time rocking out with your besties or a quieter game-playing affair, you're sure to find New Year's party themes on this list that will keep the party pumpin' until the ball falls at midnight.
Movie Marathon Theme
If you're looking for a more relaxing New Year's Eve party idea, pull out a bunch of New Year's movies and popcorn and other snacks and have a movie marathon.
There are tons of movie options, but a few must-haves include New Year's Eve, About Time, and When Harry Met Sally.
Masquerade New Year's Party Theme
Masquerade parties will never go out of style. Ask your guests to wear those fun, classic masquerade masks (and create a mask decorating station for anyone who forgets theirs), and decorate the house in vibrant colors.
Don't forget the dance floor and music!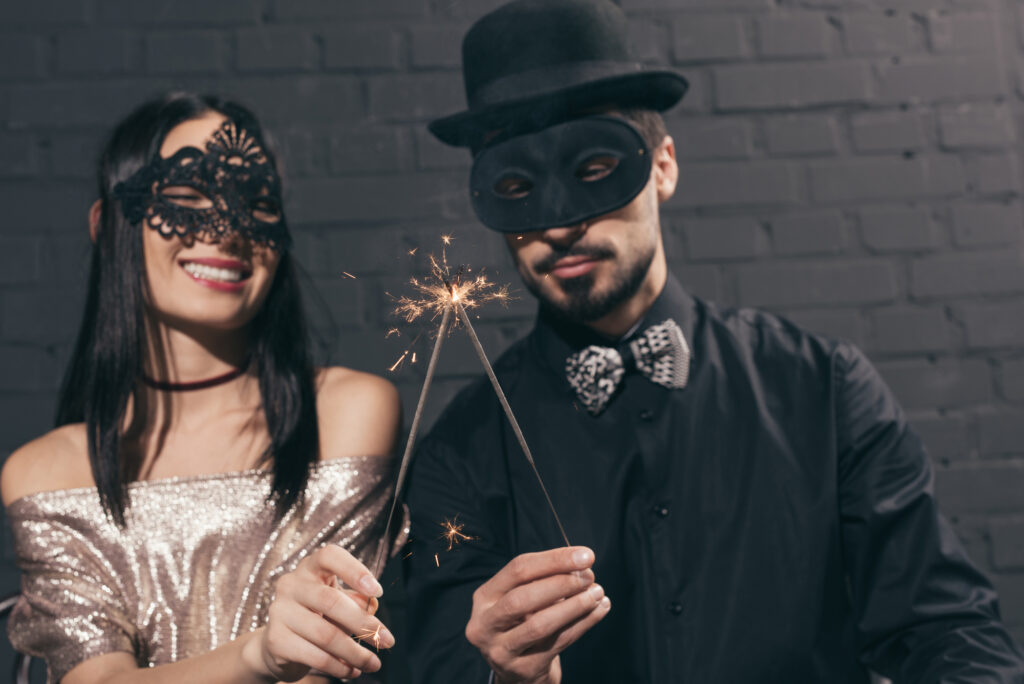 A Throwback to Another Year
Want to celebrate but not quite ready for the upcoming year? Who says that you can't throwback to another year that you liked just a little bit more?
Pull out the disco ball, the platform shoes, and that rockin' '70's playlist. Or perhaps a Roaring '20's Theme is more your style. Now where was that flapper costume?
Retro and old school are totally fun and hilarious ways to celebrate all that New Year's fun!
Another Year Older and Wiser
Don't we all learn something new each and every year? Have a blast celebrating that age and wisdom with all your family and friends.
You can give advice to others from what you've learned that year, or dress up as "elders" and laugh at your looks.
Appetizers For Everyone
How about a potluck or an appetizer only theme? Someone else's food always tastes better than my own! Have your guests each bring their favorite dish or appetizer and everyone can fill up on small bites.
18 Crowd-Pleasing Party Appetizers for Your Next Gathering
Looking for holiday party appetizers? Impress your guest with these easy appetizer recipe ideas that are sure to make entertaining fun!
Read more here.
Rocking Out With Your Besties
Didn't we all want to be a part of a band growing up? Even as an adult, that feeling may have never left! New Year's Eve is the perfect time to "rock out" with your friends!
Karaoke it up, or simply have fun listening and jamming out to the music! You can't go wrong as long as there is a smile on your face.
Favorite TV Show
Dive into pop culture and celebrate using the theme of a favorite tv show, movie, or other pop culture subject. Center food, costumes, decor, and even games around that theme.
Let your creativity run while, and you'll be amazed as how much fun you'll have!
How to Host a Friends Themed Party
Here are a few tips on how to have a Friends Themed Party to have a proper sendoff for this beloved show that Monica Gellar would even approve!
Read more here.
Game Night New Year's Eve Party Idea
Grab some card games, board games, or video games for a New Year's Eve party full of laughter and friendly competition.
Awarding prizes to winners will keep the festivities going right up until that ball drops. Encourage your guests to bring along their own games too so that everyone can try something new.
Dessert Party Theme Idea
What's better than one dessert? How about 10 desserts? Invite your guests to bring along their favorite dessert to the party. Provide one or two of your own (or a candy bar), and don't forget the ice cream (and coffee).
Everyone gets to have some of each dish, and spend an evening hanging out.
Simple Dessert Recipes To Whip Up and Enjoy In No Time
On the hunt for sweet and simple dessert recipes? I have a list of delicious and simple desserts that are calling your name. Easy desserts to try!
Read more here.
Celebrate Anything That You Want
Everyone seems to celebrate the end of the year to welcome in the start of a new one, but what if you aren't quite there? This year, celebrate whatever you want!
Celebrate your life, your friends, your love of coffee…anything! If you host a party where your guests can literally celebrate anything that they want, you are certain to have a ton of reasons to want to ring in the New Year!
New Year's Party Themes: Final Thoughts
Is there anything better than spending an evening full of fun and happiness with your friends and family?
Take the time to plan out something fun as a theme for the end of the year, and you'll be amazed at how many people are on board to be a part of it! Once you set your theme, make certain that you plan accordingly for everything that you want to have at your New Year's celebration.
Think about food, snacks, decorations, movies, activities, music…and did I mention food? You'll find that the majority of people love to come to different celebrations to enjoy all the amazing food!
How do you plan on celebrating the New Year this year?
More New Years Inspiration From One Crazy House
Pin for Later!