If you've done any redecorating or remodeling lately, you probably have some old paint cans saved in your garage. And if not, you can pick empty ones up cheap at home improvement stores. Why would you want to? Well, for these projects, of course! We've found 15 pretty useful ways to reuse paint cans for organizing and beautifying your home.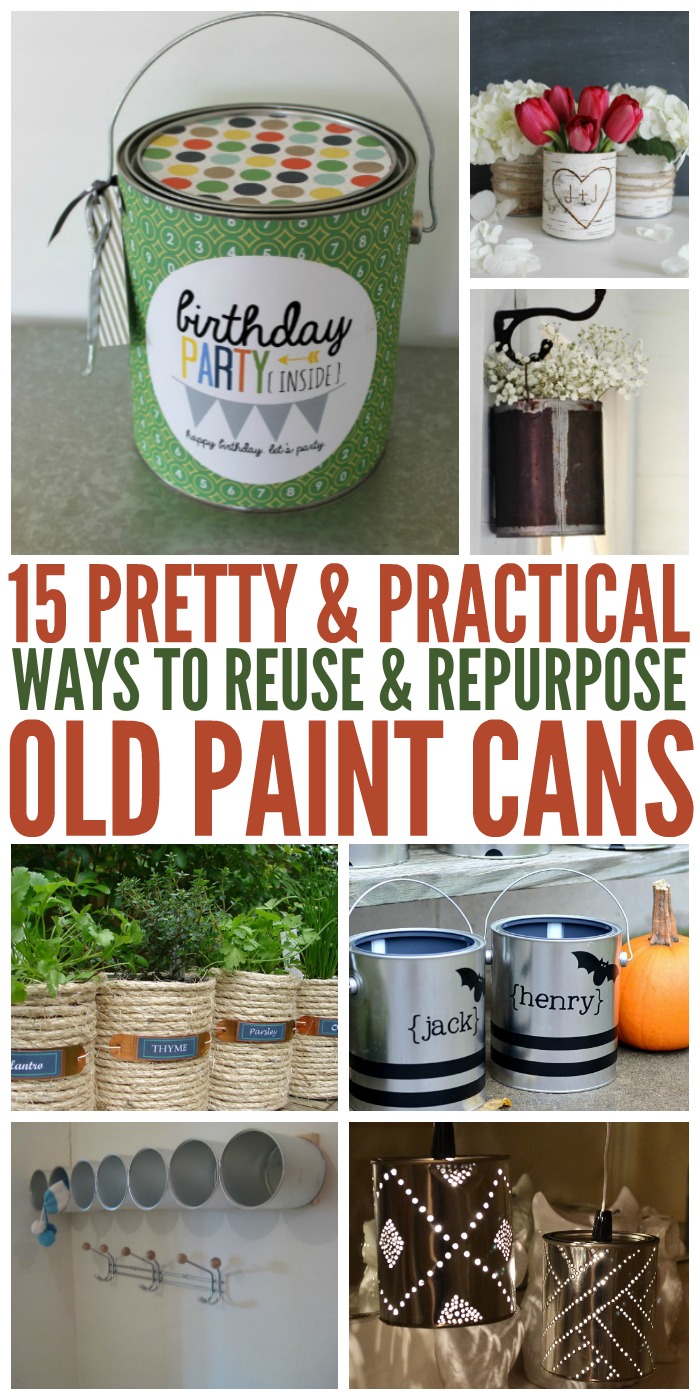 How to Reuse Paint Cans
Use a few as desk cubbies to sort mail or hold your office supplies.
Here a paint can is surrounded by several smaller tin cans to create a super handy craft caddie.
Although this rocky flower pot uses a bucket, you can totally rock this out with a paint can. Isn't it gorgeous?
This will be your new go-to birthday gift… a birthday party in a can! It's so much fun. Decorate a CLEAN paint can, fill it with birthday cake mix, frosting, candles, candies and more so the recipient can have a little birthday party whenever. Neat!
Install several paint cans at varying heights in your entryway to give everyone a coat hook/storage cubby.
Class up your next party with a glam ice bucket from a paint can. Who knew gold spray paint could have such a dramatic effect?
Make birch bark vases out of any size tin can using this tutorial.
Use new paint cans to make trick or treat buckets (or Easter buckets, etc.) for the kids.
Make paint can party favors for your next birthday party. Fill the can with paints, paintbrushes and other artsy craftsy toys.
Create a wall storage unit out of paint cans. This tutorial uses formula cans, but old paint cans would make a great storage unit for the garage to hold hand tools, cords and more.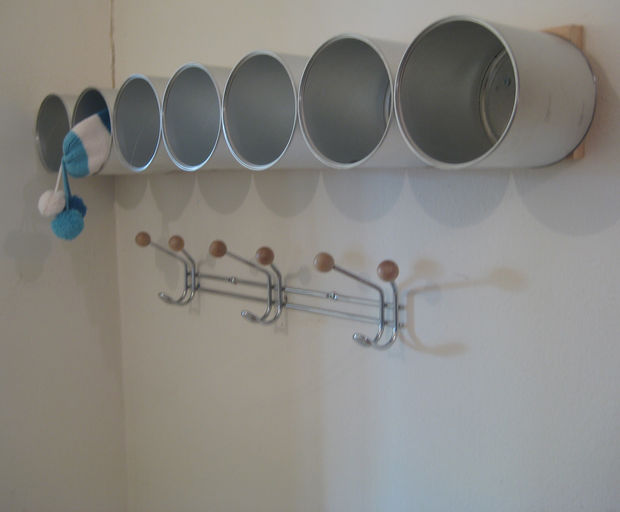 Have an old rusty paint can lying around? It'll look rough and rustic when paired with pretty white flowers. Love the hanging basket idea!
Wrap them with sisal to make these gorgeous herb planters.
Nail paint cans to the wall for shoe storage. We have loads more shoe organization ideas too!
Make your own pendant lights. You can punch just about any design in these that you'd like. Lovely!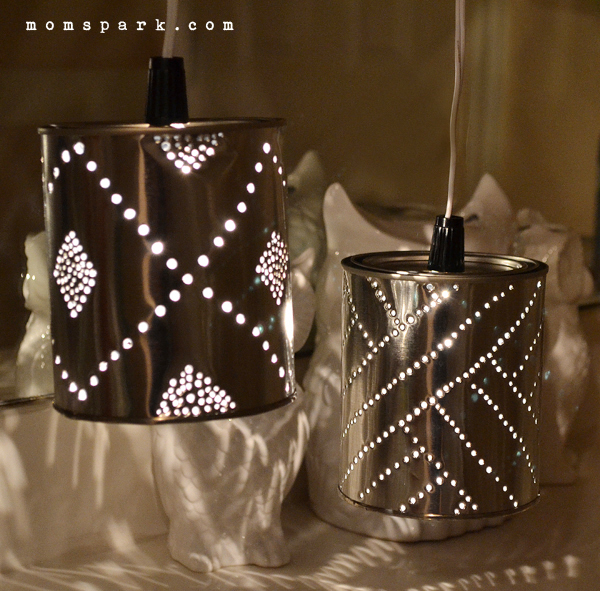 Use the lids and some mirror spray paint to make this Anthropologie-inspired circles mirror. What a gorgeous piece!