With lots of cleaning supplies on hand, it's sometimes hard to find what you need. You'll knock over three cleaners just to find the one you need. What a mess! Whether you have a cabinet, a closet or some other space to store your cleaning supplies, we've found the best tips and tricks for getting them organized.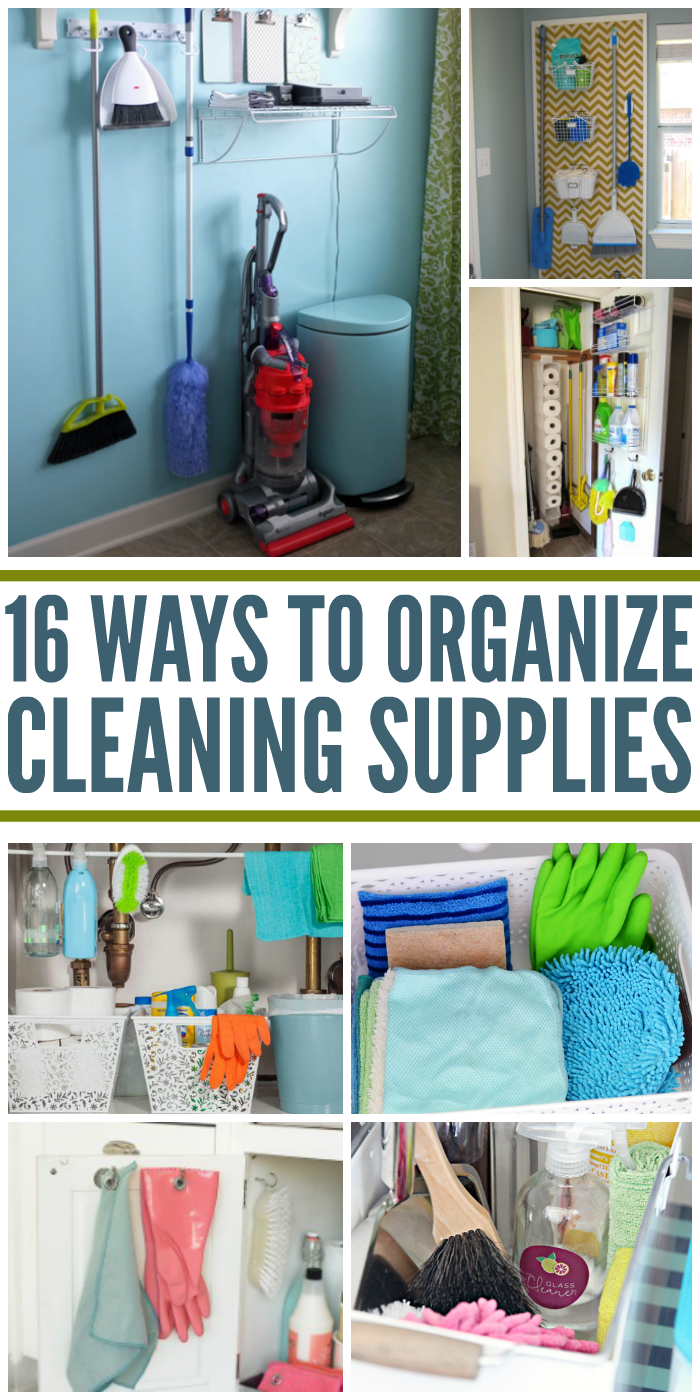 Cleaning Supplies Organization Ideas
Put the cleaning supplies that you use every day together in a caddy for easy access.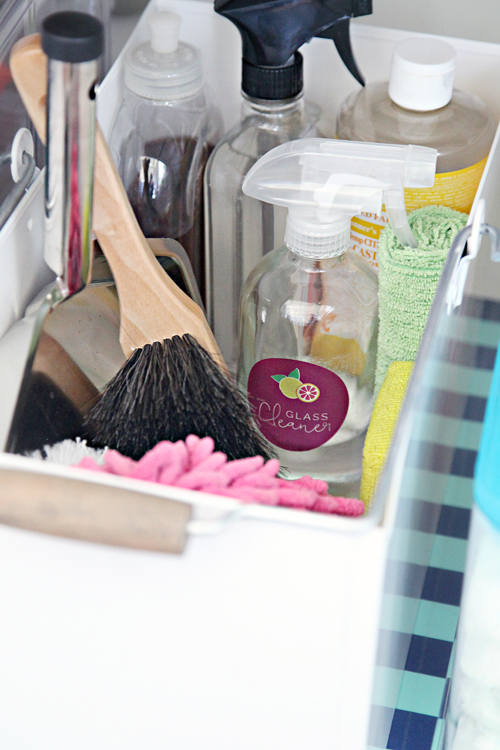 via I Heart Organizing
Use a shoe holder to hang your cleaning supplies on the back of a door. This keeps them away from little ones and gets them out of the way. Genius!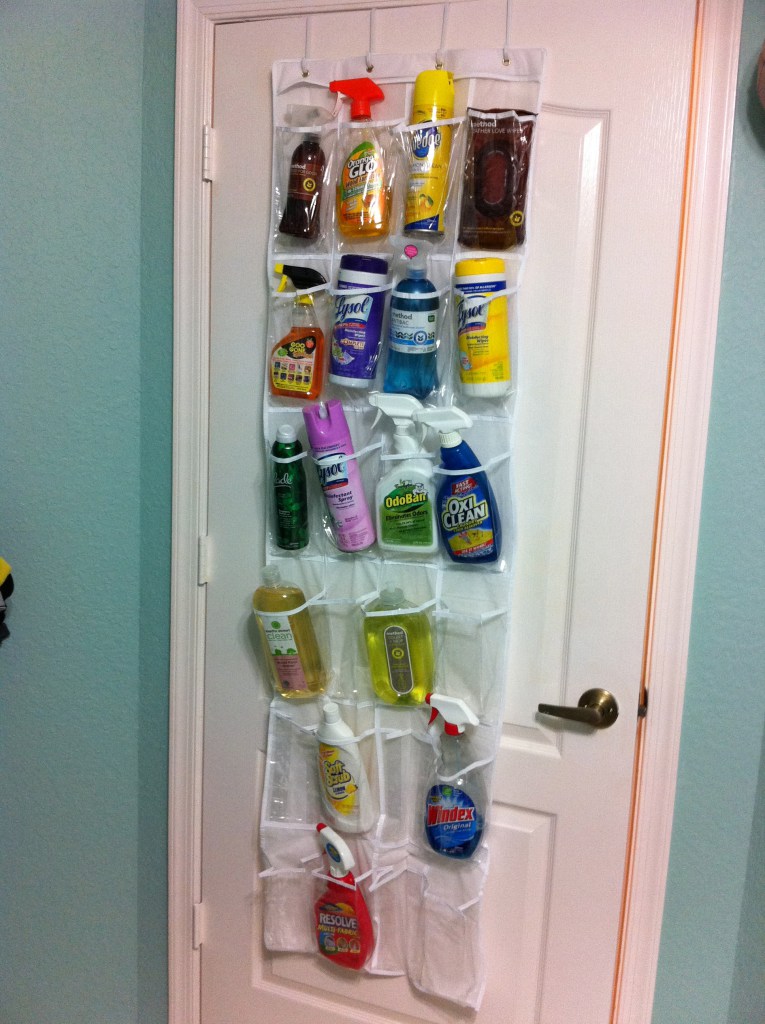 via A Pinterest Addict
Use inexpensive baskets to hold sponges, cloths, dusters and other things that you wipe down surfaces with.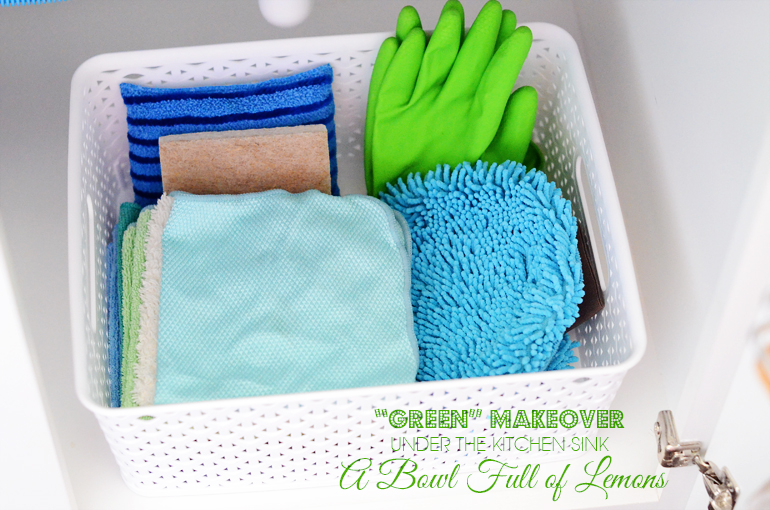 via A Bowl Full of Lemons
Attach hooks to the back of your utility closet for hanging cleaning rags, the dust pan, etc.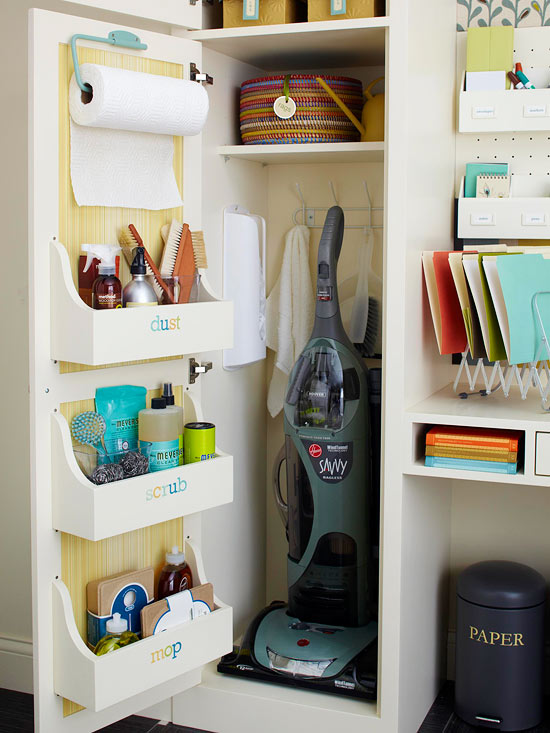 via BHG
Or hang those items on a decorated pegboard. What a great idea if you don't have a designated cleaning closet. (More pegboard ideas here.)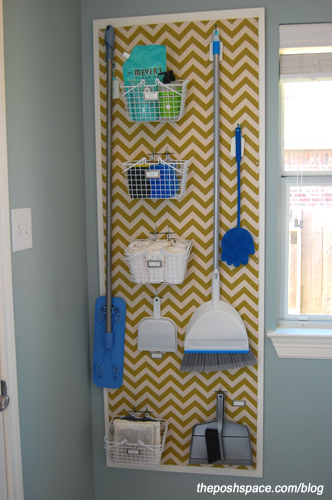 via The Posh Space
This entire cleaning closet is perfection.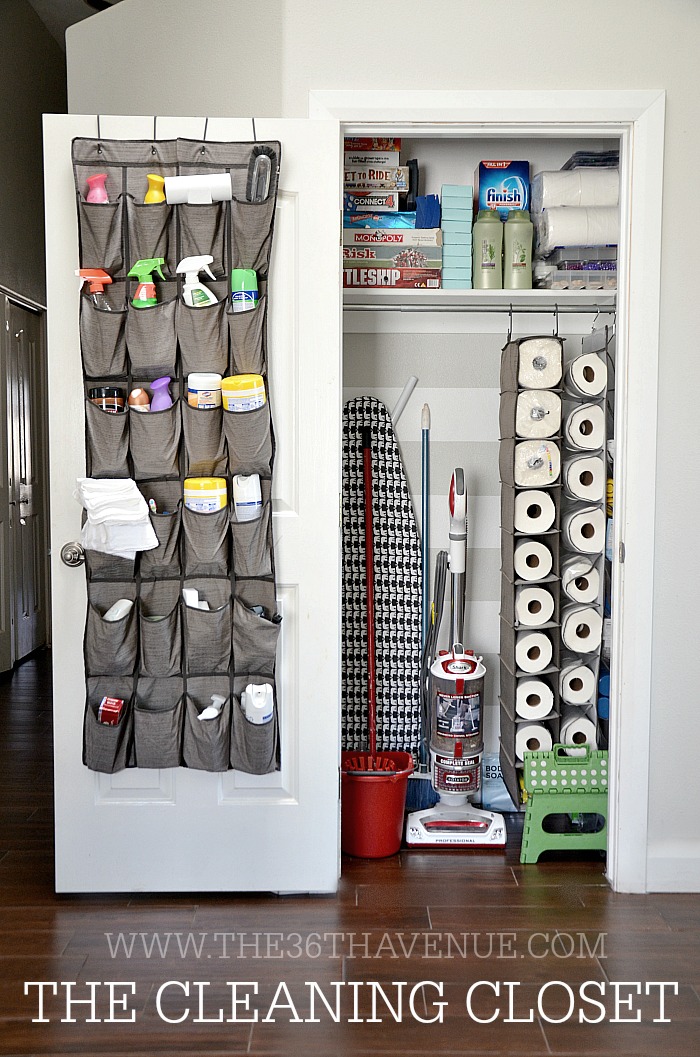 via The 36th Avenue
Wire shelving on the back of the door allows you to free up space in your closet for other things.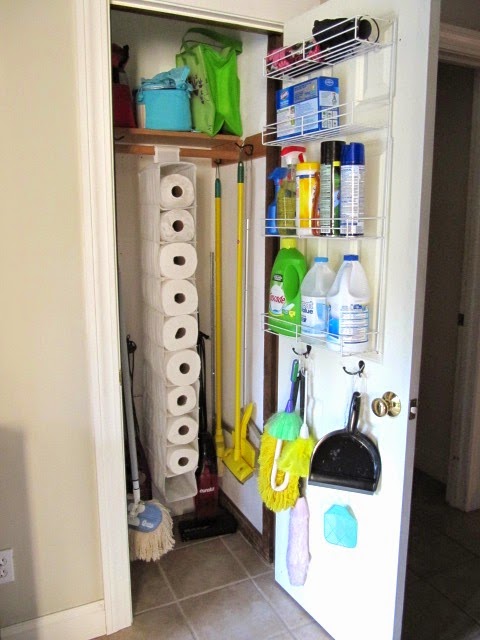 via Sew Many Ways
No closet for your things? Use some wall space to create a cleaning command center like this one.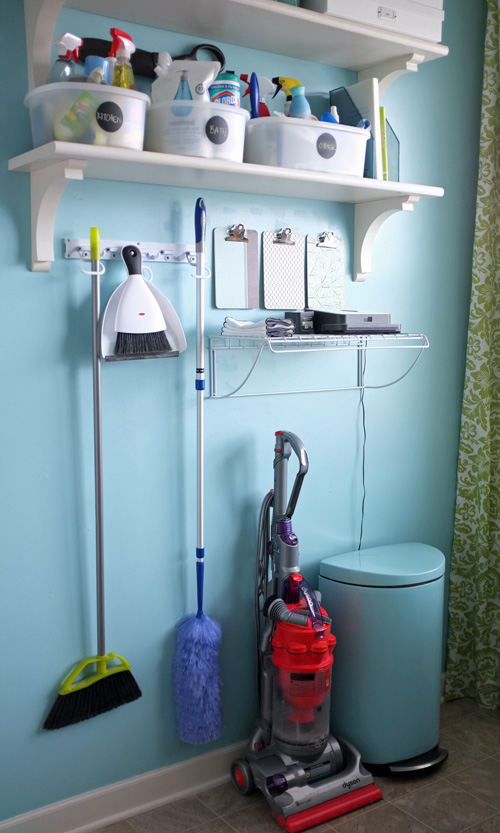 via Teal and Lime
Suspend spray bottles from a towel rod installed under the sink or in a closet. Genius!
via Martha Stewart
Put a Lazy Susan under the sink so you can reach all of your cleaning supplies without digging through the entire cabinet. Don't have a Lazy Susan? Learn how to make one here!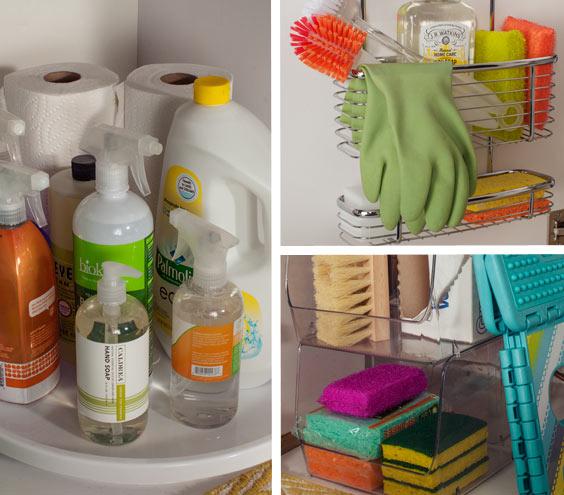 via Real Simple
Install baskets and caddies on the back of your cabinet doors to hold sponges and cleaners.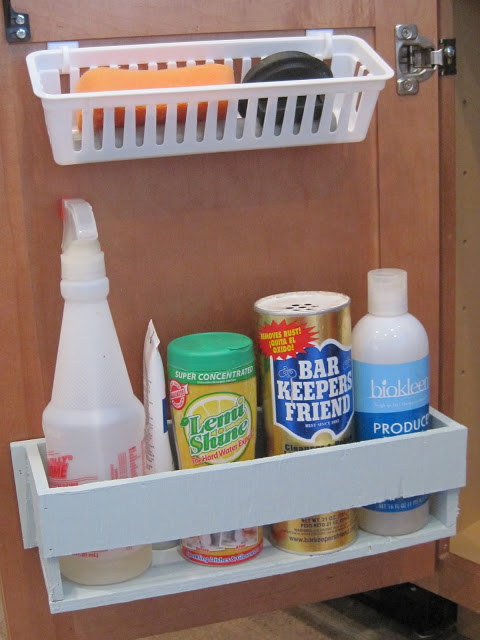 via Designed to Dwell
Put like cleaners together in pretty bins that you can pull out and take to other rooms in a pinch.
via Real Simple
Even better, put together some chore baskets so your kids can help with the cleaning. We love this idea!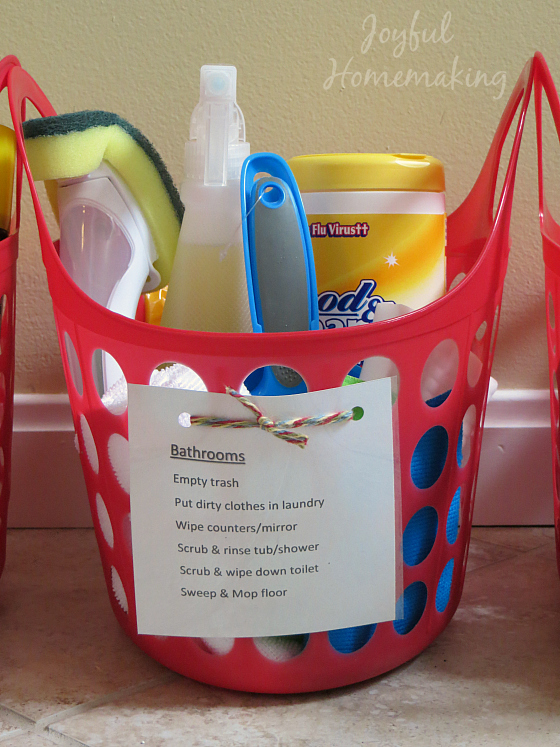 via Joyful Homemaking
Add grommets or hooks to the cabinet door to hang your cleaning gloves. Not only does this make it easier to find them, but they'll dry quickly, too.
via Martha Stewart
Or hang them from a small towel rod.
via Tatertots and Jello
Put trash bag rolls on dowels to get rid of those bulky boxes!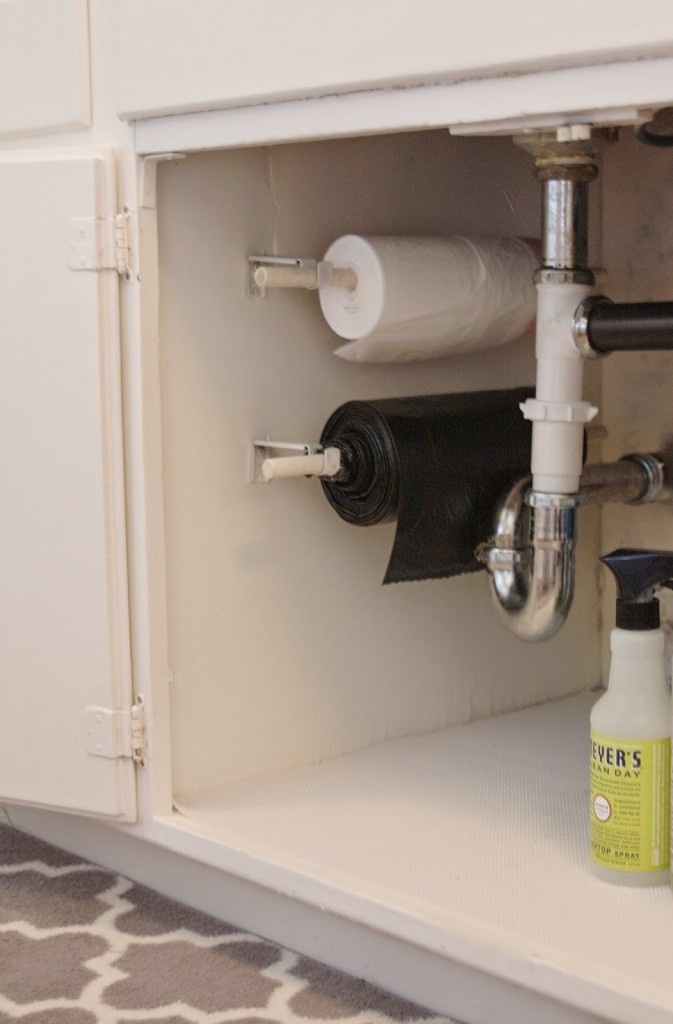 via Simply Organized
Grab some inspired linen closet organization ideas from One Crazy House that include some additional cleaning supply storage ideas.