Some people garden to grow fresh fruits and veggies to use throughout the year. Some want to have the prettiest rose bushes on the block. No matter your reason for gardening, if you've been at it for some time, you've likely amassed quite the collection of garden tools. Are they in a mess in your shed? Taking up valuable space in your garage? Get them in order with these genius garden tool organization ideas for everyone from the amateur to the experienced gardener. You'll also want to check out our garden diys and our can't-miss garden hacks!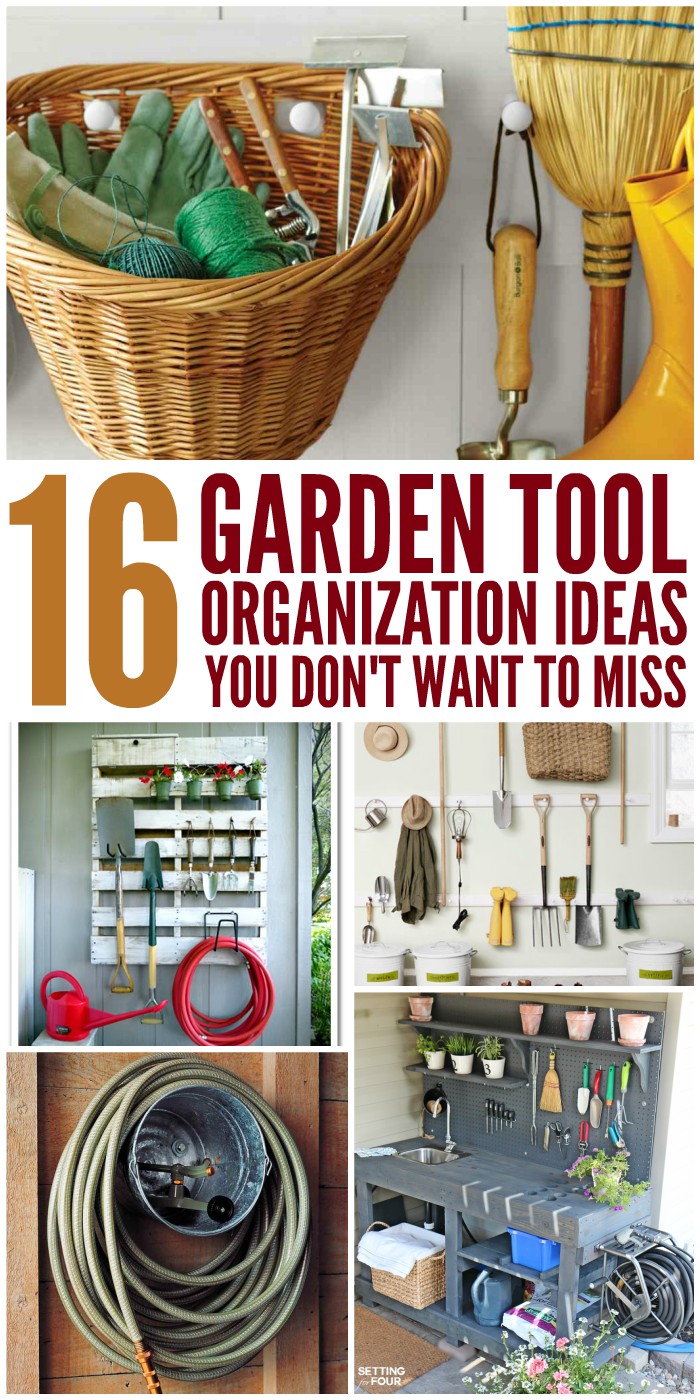 Garden Tool Organization Ideas to Organize Your Shed
Hang a bike basket to hold gardening gloves, twine, and other gardening essentials.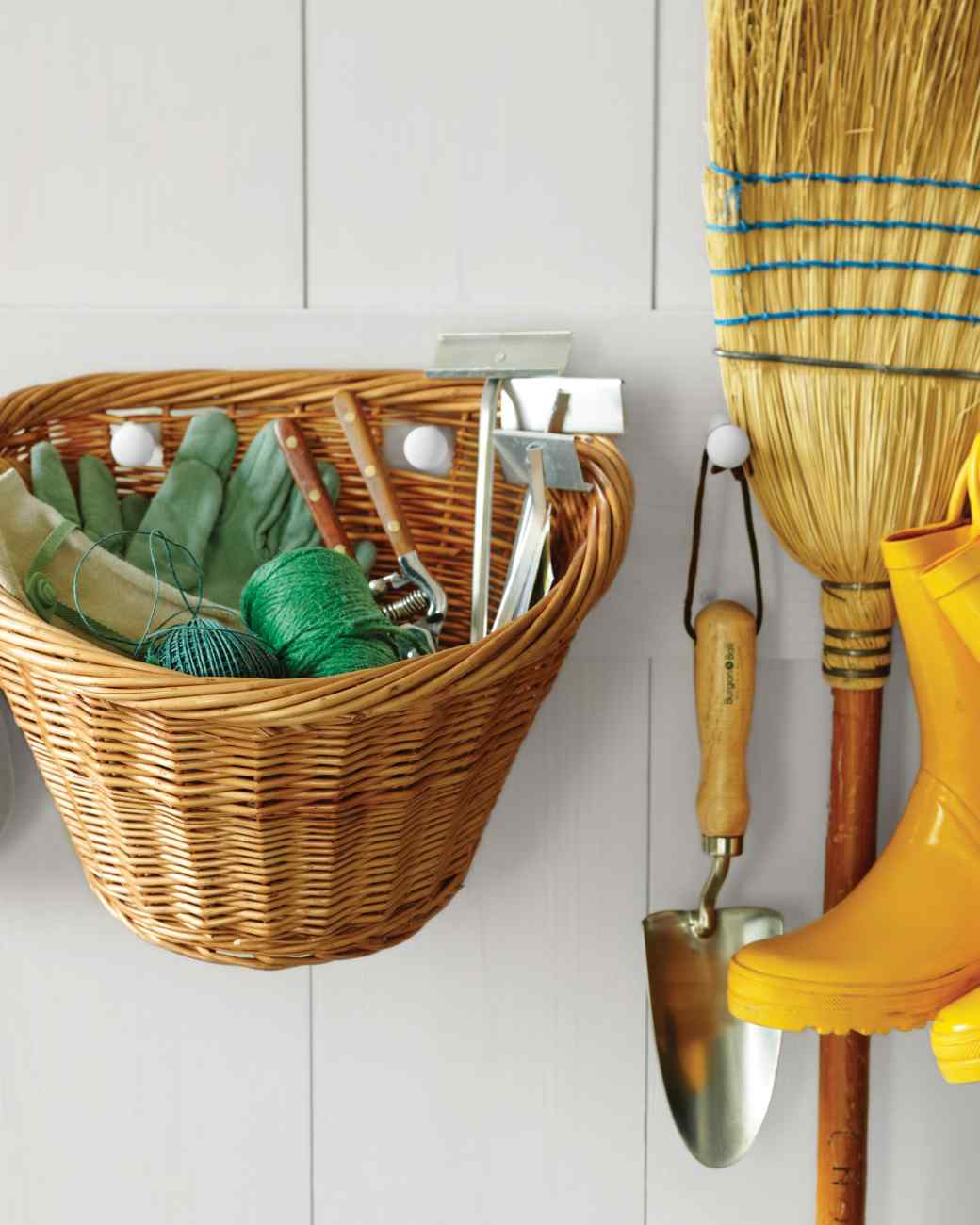 Wrap your garden hose around a bucket hung on the wall. Put garden hose attachments inside the bucket. Genius!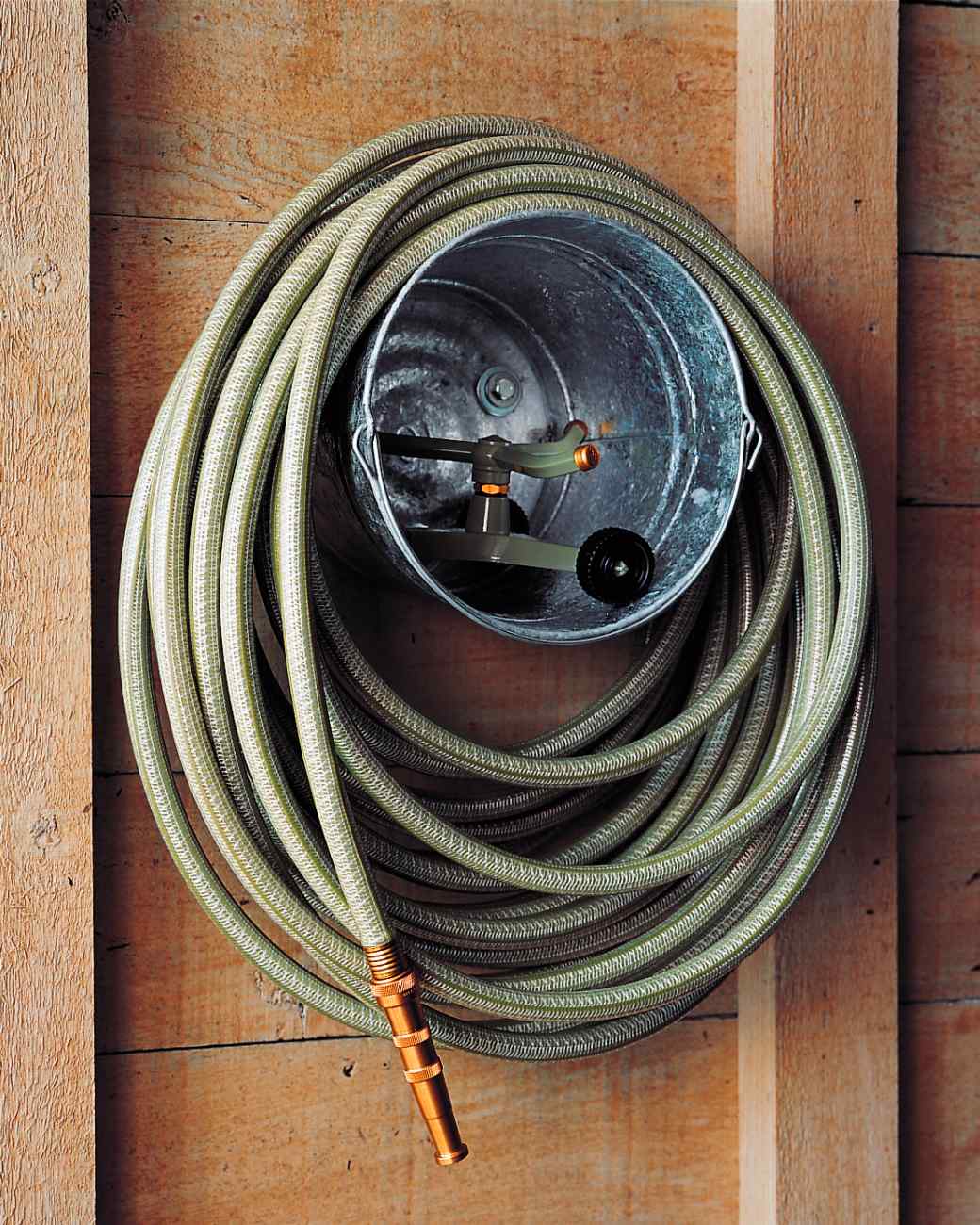 Turn a pallet into a garden tool organization center. This tutorial also shows you how to install a little compartment at the top for gloves and anything else that needs to be kept dry.
Create a garden carry-all to take with you wherever you go in the garden. This is a vintage milk carrier, but you can use a shower caddie to do the same thing.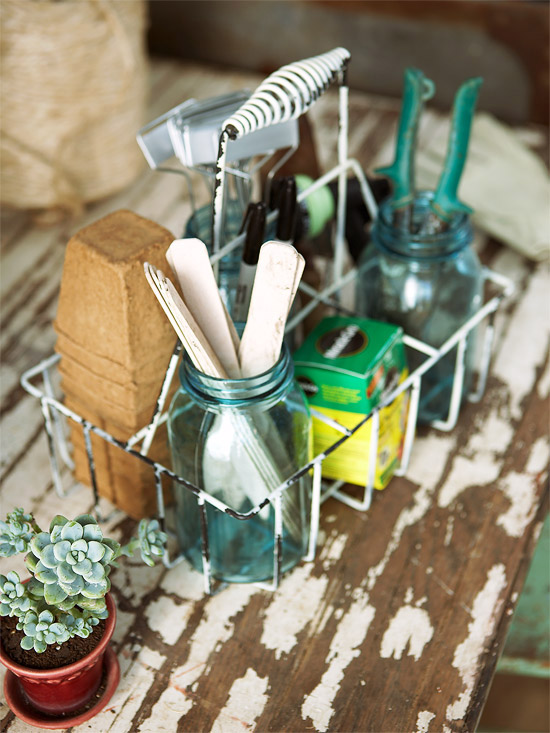 Choose one wall in your garage to organize all those tools with long handles. This homeowner used PVC pipe to get the job done. You'll never trip over the rake again!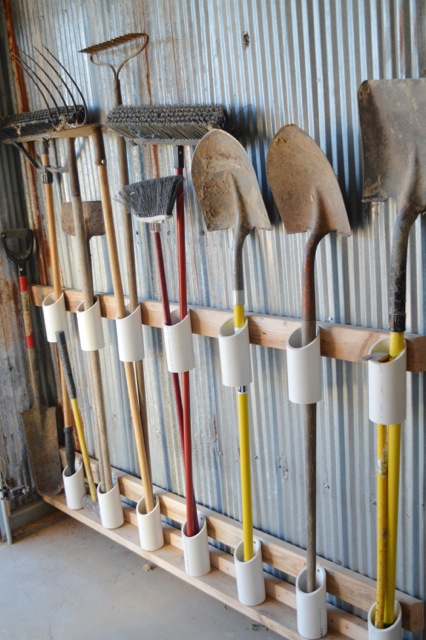 Alternatively, here's a wooden garden tool rack for the large tools. It's cheap and simple and also keeps all the tools off the floor.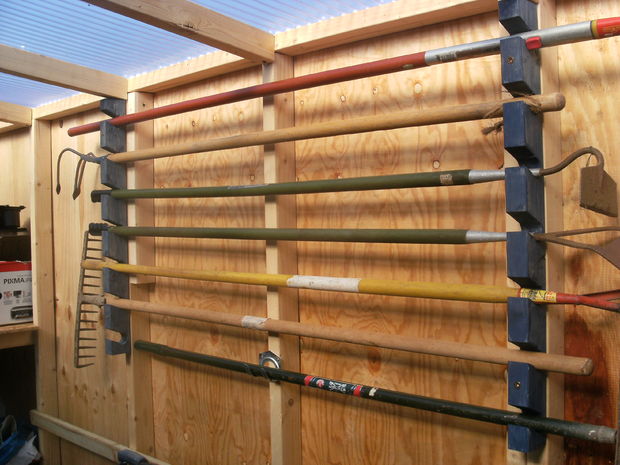 Reuse some of your old jeans to create this garden tool bucket. What a smart idea… you can carry so much!
Use an old steel rake to organize your hand tools. You can paint the rake or leave it as is for a rustic look.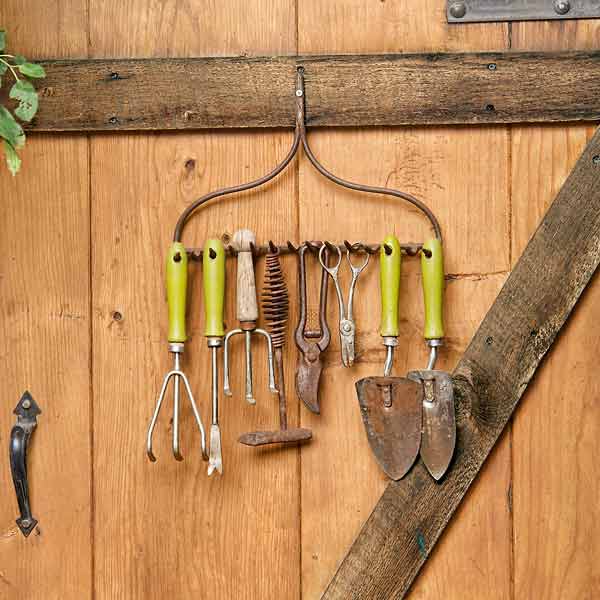 If you're not afraid of a weekend project, you'll fall in love with this DIY potting bench. It will hold everything you need to care for your potted plants and your garden.
Attach a mailbox to the side of a raised garden bed to keep your tools right where you need them.
Or install a mailbox near your garden, and put your gloves and most frequently used tools inside. That's convenient.
Install strips of wood along the wall with knobs or hooks for hanging your tools. This almost looks too pretty to touch!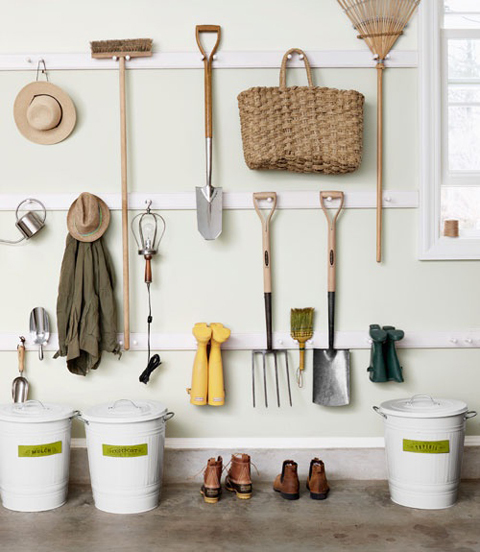 Fill clay pots with sand and stick your hand tools in them to keep them sharp and organized. It really works!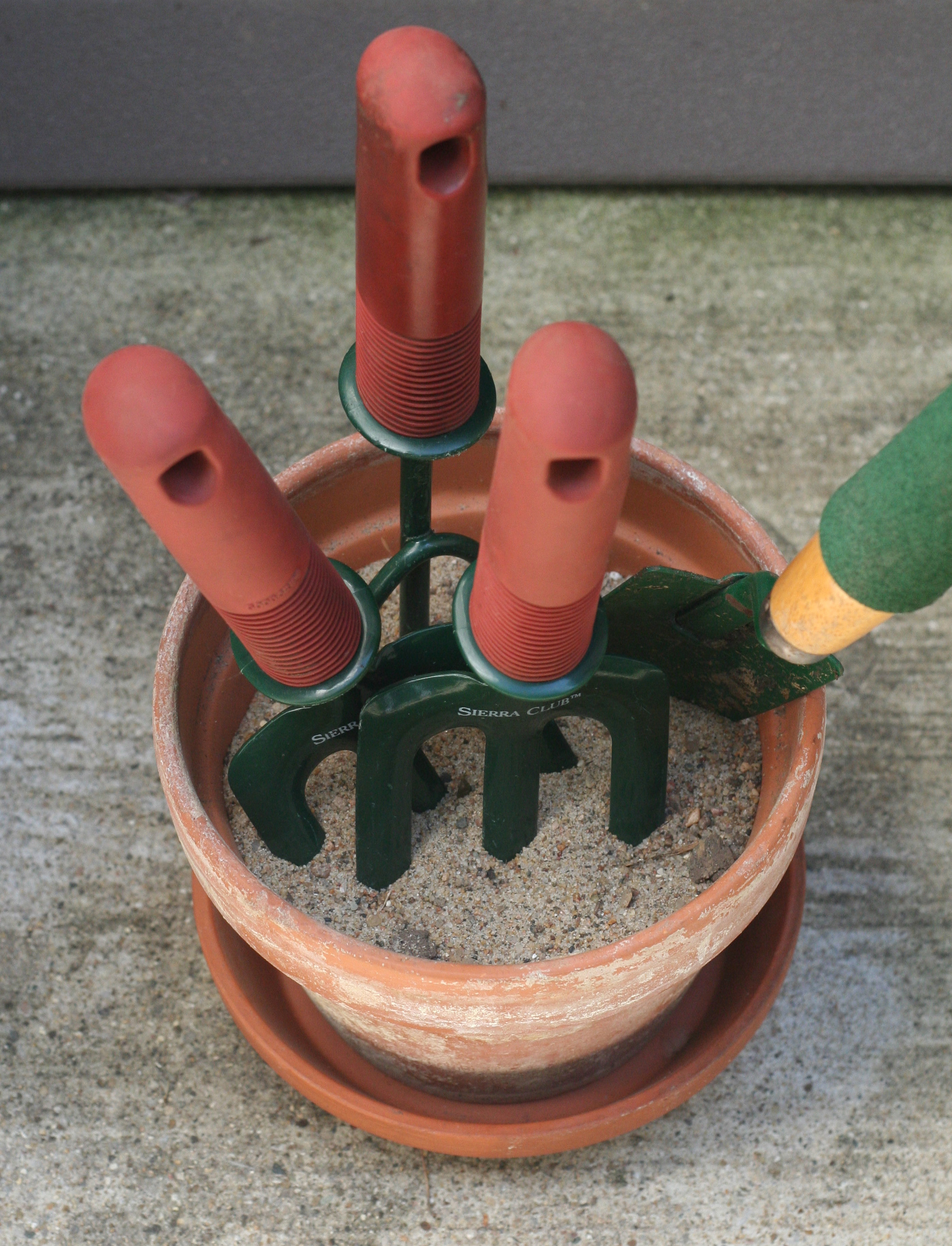 Can you believe this used to be an old file cabinet? Convert yours into tool storage by removing the drawers, turning the cabinet on its back and installing pegboards on the ends.
Use scrap wood and old knobs and spigots to create a rustic, weathered garden tool rack.
And, finally, let's not forget one of our favorite organizational tools: the pegboard! Here's a garden tool pegboard you can install in your shed or garage to keep everything neat and organized.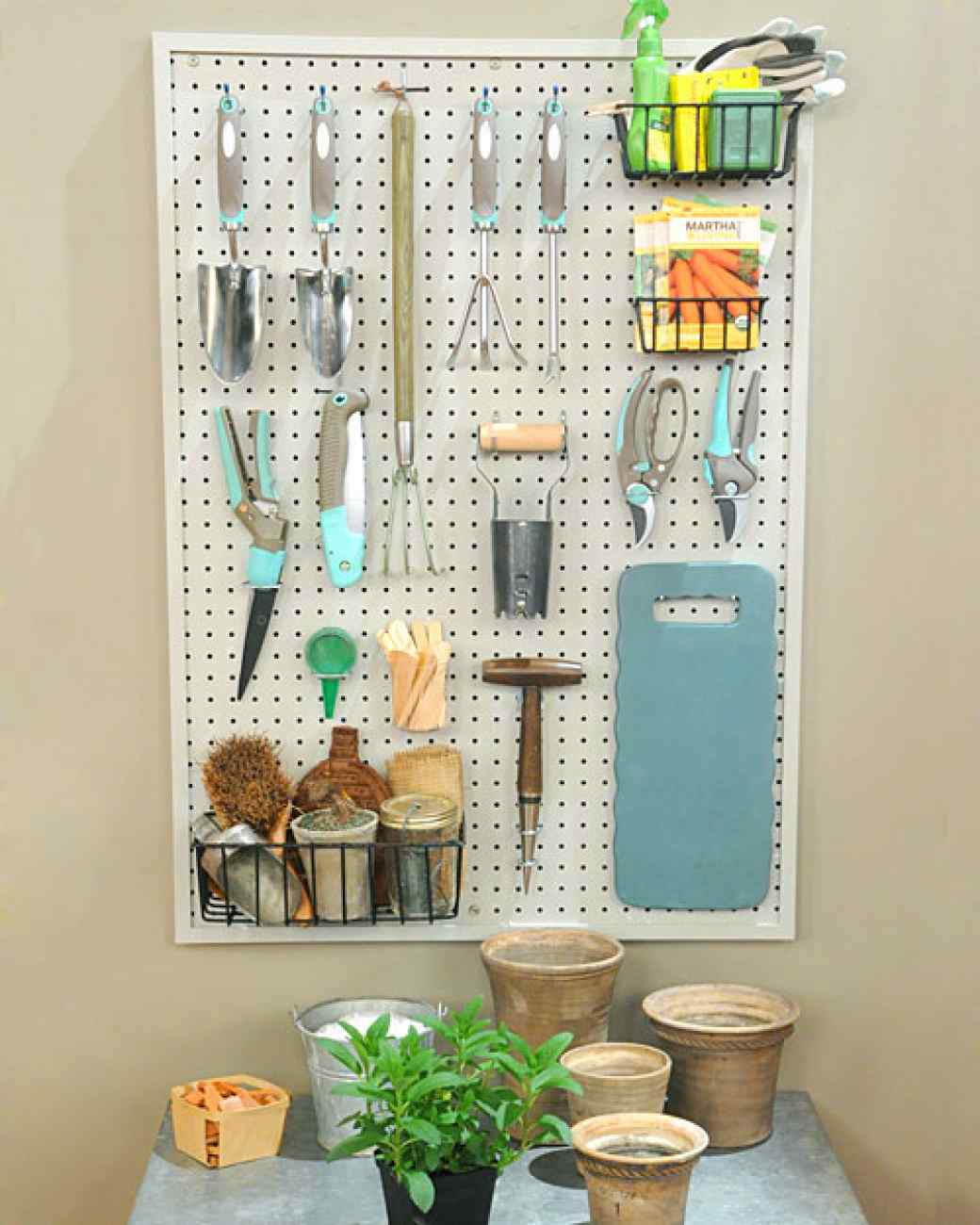 Need more gardening tips? Don't miss our post on 14 Tricks to Keeping Weeds Out of Your Garden!